Back to news
How to soundproof your home (and increase the value of it!)
16 April 2019 |Advice & Guidance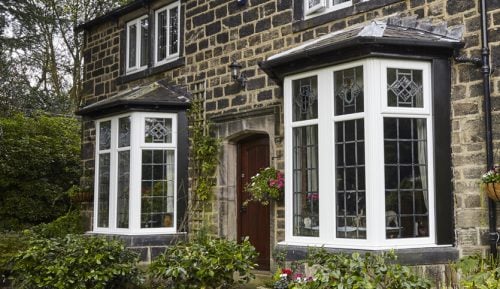 On a regional scale, home sellers in the South East of England are much better off than other parts of the country, as the average time to sell a house is around 42 days. To achieve your preferred asking price whilst gaining maximum exposure, there are a few buyer 'turn-offs' that need to be addressed before putting your property on the market – soundproofing being a crucial aspect to consider. Easily slipping under the radar behind more obvious issues such as poor presentation and controversial décor choices, noise issues can also be a deal breaker; especially if it's near the main road or in a particularly noisy area.
The effects of noise pollution
Excessive noise levels can lead to or worsen ill health and are even linked to early death, obesity, greater risk of stroke and cardiovascular disorders. The interruption of everyday activities, like sleeping or having a conversation, can understandably result in anxiety, depression and chronic sleep disorders which can also affect appetite-regulating hormones.
Other than white noise machines, earplugs or conducting viewings at quieter times of day(!), we've come up with some reliable ways to reduce or absorb unwanted noise in the home – some may even increase its value!
Update single glazing
Windows are typically the most common culprit for sound issues in the home. Did you know that by upgrading single glazed windows to double glazing, you can actively reduce exterior noise levels by up to 20%? If you have single pane windows, more often than not, your home will be older and have thicker walls – so, upgrading to double glazing really will make the world of difference! Reducing energy bills and increasing a properties EPC rating, you can expect to add between 6 – 14% onto your property value.
Existing double-glazed windows that are 20 years old or older? Then it may be time to replace them if you're experiencing an increase in exterior noise. By making your home more desirable inside and out, you could see an added value of up to 10%.
Reduce noise further with comfort glass
Gaining popularity within noisy cities, comfort glass mitigates noise further thanks to the ideal combination of extra materials. Depending on the type of home and choice of window profile, comfort glass is sure to add long-term value to your home.
Soundproof secondary glazing
Whether you're looking for additional soundproofing or restricted by listed building or conservation area status, secondary glazing is also a beneficial option to consider. Providing a larger space between the existing window and the secondary glazing, unwanted sound waves can be reduced by up to 60% with the use of outside-facing low emissivity (Low-E) glass.
Are composite doors soundproof?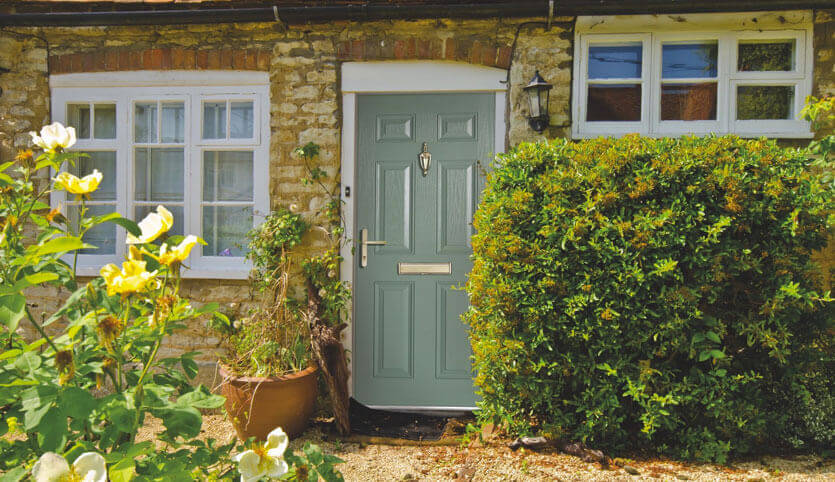 Available in a variety of designs and styles, composite doors come with the added benefit of being much more soundproof than most front doors out there. Ideally fusing the appearance and strength of a wooden door with the soundproofing elements of a uPVC door, the unique combination of materials make quality composite doors the best option for blocking sound. Furthermore, with single and double rebated composite doors available, double rebated frames are 40% thicker which provides further acoustic insulation.
First impressions are crucial, so by sprucing up the exterior of your home you can impressively increase your property value by up to 10%.
Internal door replacements
If you're having trouble with noise travelling within the home, it may be time to replace hollow internal doors with solid doors; reducing the amount of sound passing through. Fitting weather strips to all interior doors (where possible) is also an effective and inexpensive way to deaden sound within the home.
Wall and ceiling insulation
If your home is really suffering from outside noise, you may need to consider additional wall and ceiling insulation measures. There are various options open to you, whilst effective, they tend to be fairly expensive. These include:
Acoustic wedge panels
Soundproof 'false wall' construction, e.g. acoustic plasterboard, insulating material & acoustic sealant
Under-floor soundproofing
Ceiling insulation (this should be the last resort, as it tends to be a complicated process)
Cheaper and less intrusive soundproofing alternatives include:
Full bookshelves and larger pieces of furniture positioned against shared walls
Thick rugs to block unwanted noise from below
Heavy curtains to reduce outside noise
Vigilantly seal holes or cracks in the walls, around window & door frames, vents and electrical sockets
Try to ensure that all rooms contain at least 25% absorbent materials (soft materials)
Can plants absorb noise?
Ideal at blocking noise in urban areas, some outdoor plants expertly absorb and reduce unwanted noise. Spaced out, so there are no gaps between them when they're fully grown, evergreen shrubs offer the best noise resistance as they offer year-round protection. For the most effective noise barrier, opt for layers of broadleaf evergreens alongside trees and shrubs with dense branches that reach right the way down to the ground. Here are a few suggestions to get you started:
Holly bushes
Juniper shrubs
Bamboo (avoid invasive types)
As a rule of thumb, the wider the leaf, the more it absorbs the noise. Effective indoor noise blockers include:
Ferns
The Peace Lily
Rubber Plants
A peaceful home is a tempting prospect
Increasing appeal and value across the board, soundproofing your home will also save potential buyers valuable time and effort in the long run. With the uncertainty surrounding Brexit, it may not be the best time to put your home on the market just yet. But by actively improving your home, when the time does come to sell up, you can rely on your enhanced soundproofing and kerb appeal to truly stand out from the crowd. Request a quote or contact our friendly team of experts to discuss your home improvement opportunities in greater depth.