Back to news
10 Reasons to Invest in Bi-Fold Doors
13 August 2013 |Blog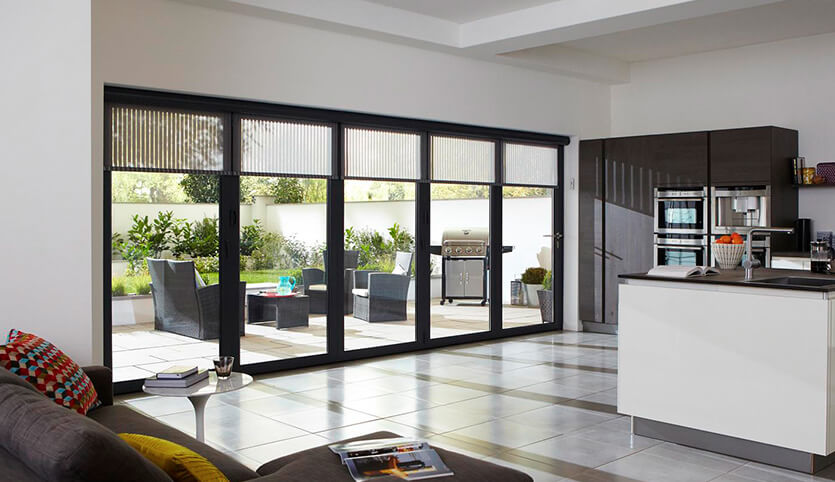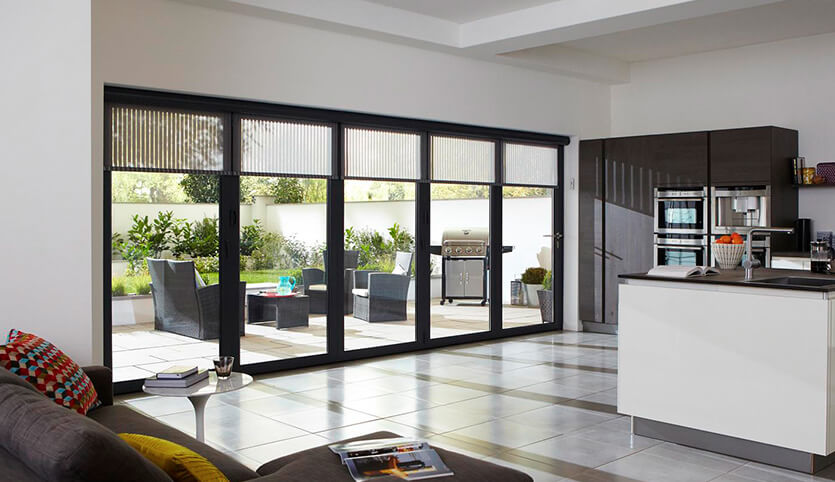 Bi-fold doors are becoming increasingly popular in households across the country and it's easy to see why. Here are ten reasons why it's worth investing in them.
Make a room feel larger – Bi-fold doors are great at opening up a room and making it feel much larger and more open plan. If a room in your home is feeling particularly restricted or you feel it could do with something a little extra, installing these kinds of doors is an excellent way of providing a new lease of life to the room and creating the illusion of a much larger room.
Bring your garden into your home – Installing these kinds of doors is a great way to bring your garden into your home and really entwine the two. You can choose to just open one door to gain access to the garden or fold out the doors to allow a large open entrance to the home from the garden. This means that even if you're sitting inside, you can still enjoy the full atmosphere of the garden.
Show off your garden – After spending masses of time and effort on a garden, it's only natural that you'd want to show off your handy work. Because these doors are primarily window based from floor to ceiling, they offer an excellent view of your garden which can be enjoyed all year round.
Custom-made to your requirements – Because these doors are custom-made to the requirements of each individual home they are easily installable without causing too much interference to your home. Perfect as a replacement for existing patio or conservatory doors.
Revamp your home – If you feel a room is looking tired or boring and want to bring a little something extra to it without too much of an overhaul to your home, investing in new doors is a great way of achieving this. You'd be surprised at just how much they can open up a room and make it feel more sleek and stylish than ever.
Added security – With their toughed glass and strong frames, bi-fold doors from SEH BAC are made to be as secure as possible. So you don't need to have any worries about investing in doors made up primarily of glass having any impact on the security of your home.
Work in a variety of rooms – The great thing about these types of doors is that they can work in a variety of rooms and improve the usability and enjoyment of the room. Ideal for living rooms, kitchens, dining rooms and conservatories, they provide easy access to the garden or a courtyard and really open up the space of the room.
Extend your kitchen or dining room – Installing these doors in a kitchen or dining room can be ideal for extending out to an outside dining area to enjoy a BBQ or dinner al fresco during milder summer weather. A great way of making the most of sunny weather while it lasts.
10 year guarantee – SEH BAC provides a 10 year guarantee with its doors so you can be sure that your investment is a safe choice, allowing you to purchase in confidence.
Finance – Our doors are available with up to 2 years interest free credit and finance from Hitachi and Barclays, so you don't have to put off investing in new doors if you don't have all of the money from the off.