Back to news
5 simple ways to get the 'Grand Designs' look for your home
2 February 2017 |Advice & Guidance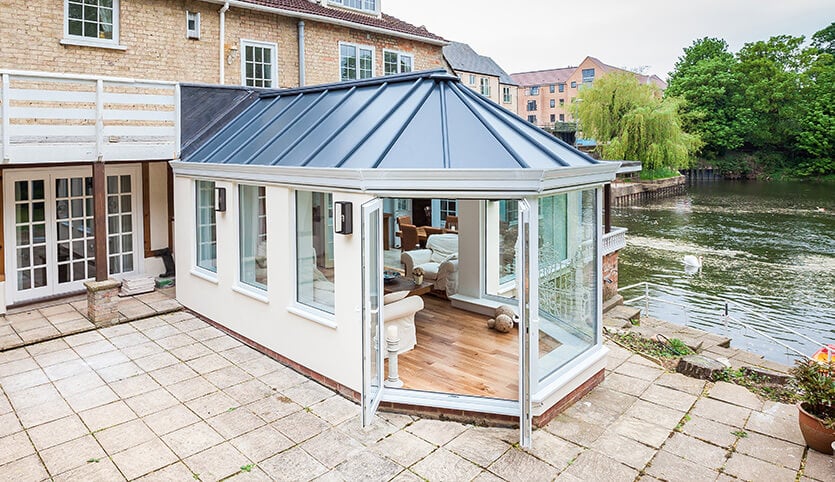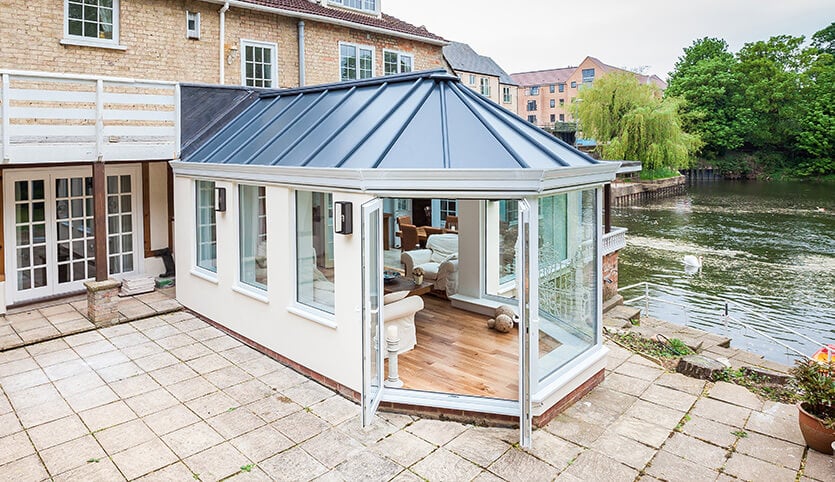 Have you ever watched a home improvement show and dreamt of having a home just like that? Well, it's easier than you might think. There is a wide range of home improvement options out there that can dramatically transform your property. Become proud of your home again and be the envy of your neighbours.
Open-plan living for that luxury feel
The ultimate way to add the wow factor to your home, open-plan living allows your living spaces to blend seamlessly with each other. Perfect for parties and when entertaining, it can open up your home and make it feel more spacious. This allows your lifestyle to change as well as you're not limited to certain rooms or different activities; you can use your home exactly how you want to. Knock down an internal wall and allow the colour scheme to flow through your home. However, if you still like the idea of keeping sections separate you could choose different statement pieces of furniture to create contrast.
Unleash your creativity
If you're looking for something unique and personal, consider a bespoke window. They can become the perfect focal point of any room. Maybe you want to add a modern art feel to your home with crazy shapes and colours, or even invite a historical atmosphere with gothic windows. You don't have to be restricted to the standard window styles; if you have an awkward or large space on a wall why not use it to inject some light into your room. These windows will still offer the same efficiency and security as standard styles. With no rules over shape, size or colour, design a bespoke window that says something about you!
Add some sparkle to your home
If you're planning on having a conservatory to increase your space; how about making it even more impressive by being fully glazed? With energy efficient glazing that reflects the sun's rays and keeps you comfortable all year long, it will become your favourite room in the house. The light that is able to enter will instantly make the room feel more welcoming and spacious. Imagine how striking it will look during summer parties. If you want to recreate this effect without a conservatory; how about a whole series of windows along the wall rather than the traditional set in the middle? Your outside views will increase, allowing you to enjoy the surrounding countryside that little bit more.
Windows and doors for the future
For that ultramodern look, use aluminium for your windows and doors. With a 21st century appearance and performance, this material offers everything you want and more. With a strikingly different appearance to uPVC and timber, aluminium is naturally strong so is able to have slimmer frames. This will give you the modern appearance you have always wanted as well as greater views of the outside. With increased flexibility and inherent insulation properties, it is the perfect way to renovate your home and give it a stunning exterior.
Open up your possibilities
Bi-fold doors are the perfect luxurious improvement to add to your home. They will completely open up your space to nature and allow you to merge your inside and outside living spaces. Think of all the al fresco dining and BBQs you can enjoy with ease. With their unique stacking system, you are given more space on both sides of the doors which is great if space is limited.
The company you can trust for your home
Here at SEH BAC, we have everything you need for that luxury 'Grand Designs' style you've been looking for. From quality and efficient products to expert designers, we can advise on all your home improvement needs. All of these and more can be achieved without breaking the bank and with our fabulous finance options, enjoy your new and improved home now and spread the cost over time. Contact us today to find out more.