Back to news
5 tips for how to make the most of your garden & outdoor space
16 May 2018 |Advice & Guidance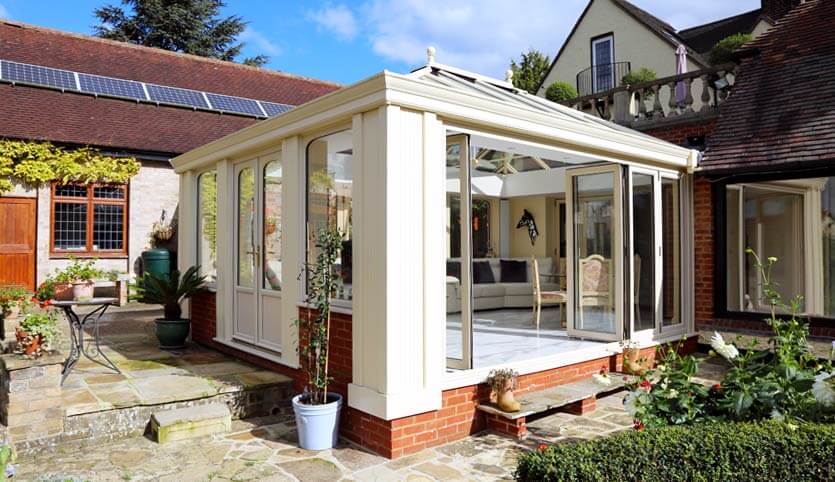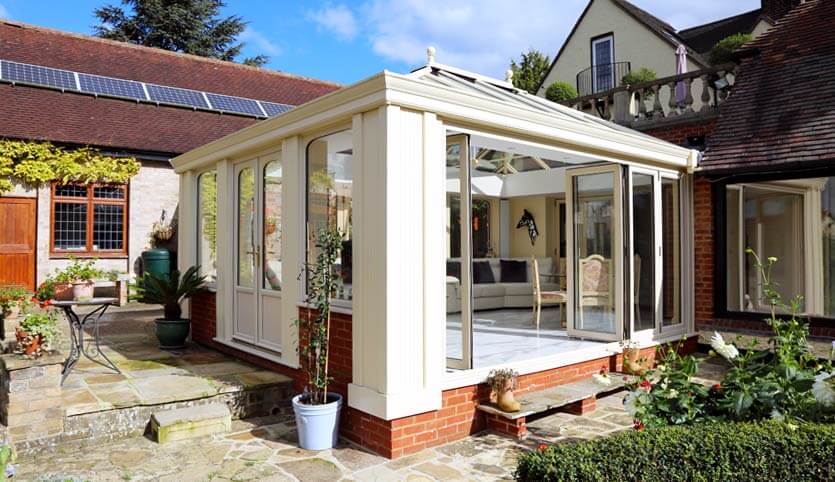 With the summer season now rolling in quickly, it's only natural to want to get your garden and outdoor space ready in time. But where to start with such an ambitious endeavour? Whether you're just starting out or have a pretty good idea with what you intended to do, the team here at SEH BAC have put together a few top tips to inspire you.
1. Visit your closest SEH BAC garden show centre for inspiration
A great way to get your creative juices flowing is by visiting one of our garden show centres to see what's possible, getting a better look and feel for what approach might best work for your household's garden. When visiting, you'll find a selection of patio door styles available in a variety of sizes. There's also a selection of roofs to feast your eyes upon, ranging from crystal clear glazed roofs or bold and insulation tiled variants. For outdoor space inspiration there's simply no better place!
2. Choose patio doors that fully showcase your outside area
We've already touched upon them, but key to enjoying your garden and outdoor space is a reliable set of patio doors. We'd recommend a set with a large glass surface area, making it easy to enjoy wide open views while still letting in plenty of natural sunlight. Such an effect can be achieved with French, Sliding, and even Bifold door sets, just be sure to opt for minimalist frames capable of withstanding a large glazing size.
3. Grow vegetables as well as plants where possible
Onto the garden, and while it's common knowledge that regular pruning is needed to keep your seasonal and annual plants looking good, why not take this one step further and add some practicality? Growing vegetables means breathing some life into your outside space, also being a great way to eat a little healthier. Growing vegetables is rewarding work, providing you do it correctly.
4. Coordinate your paving with your plants
Paving, and the way that it's laid, can set the overall tone of your garden. Whether it lies symmetrical to your property/conservatory or follows more of a swirl, it's worth coordinating it with your garden's greenery. Dark paving organised in a standard layout design acts as the perfect backdrop to a sleek and modern scheme, for instance, whereas lighter stone arranged more randomly pattern can evoke a rural feel.
5. Introduce some plants to the inside of your extension
Why let your patio and garden have all the fun? Bringing some greenery into your orangery or conservatory is a great way to add a little character to the space, all while giving it a natural feel. Olive plants work particularly well as they're able to tolerate dry air. After all, they're known as the "humble houseplant" for a reason.
Take your garden to the next level with SEH BAC
There's still plenty of time to get your garden summer ready, so why not take the leap and try out one of the practices mentioned above? If you'd like to know more, feel free to get in touch with a member of the team. We'd be more than happy to help!