Back to news
7 Ways To Improve Your Conservatory
31 May 2012 |Advice & Guidance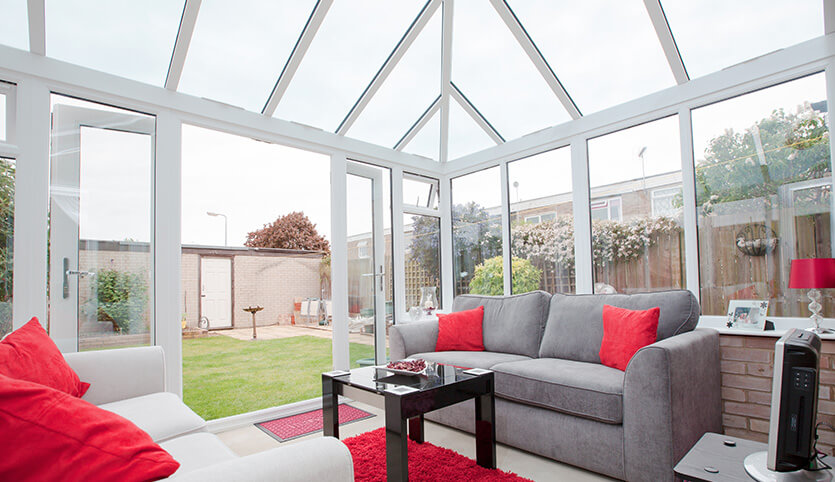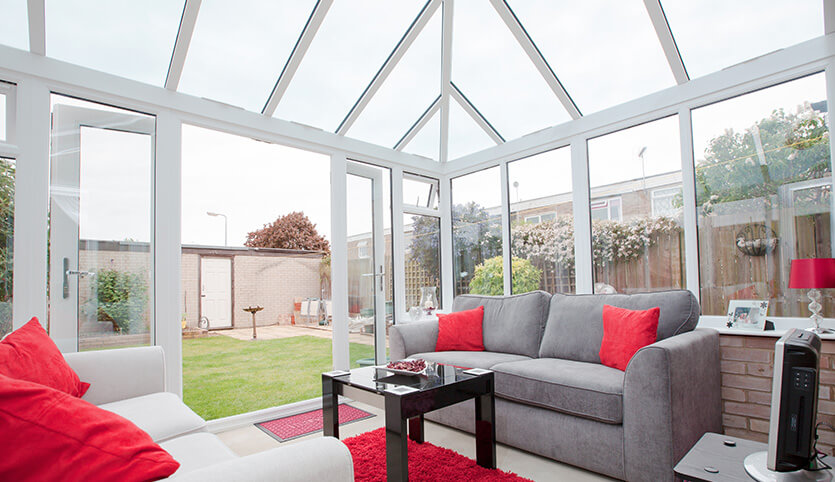 Summer weather is here (for now!). So we've put together our list of '7 Ways to Improve Your Conservatory', to help you enjoy your conservatory. We hope you like our ideas and if you have any more, let us know with a comment, tweet or Facebook post!
How do you make a conservatory look modern?
Update your furniture
Add some houseplants
Improve the lighting
Invest in blinds
Paint the walls a different colour
Add more ornaments
Change the conservatory's function
That may sound simple, but there are a lot of things to consider for each point. We'll be expanding more on these below…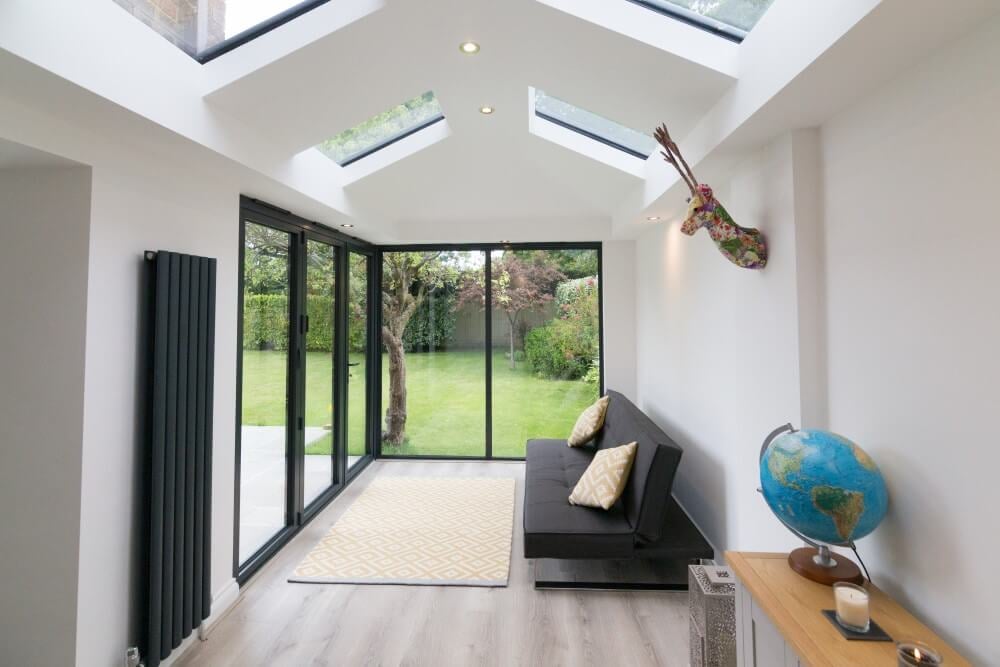 1) Furniture
A change of furniture can reshape your conservatory to no end. As a Conservatory is mostly an indoor extension of your garden, it is best to keep to an outdoor theme of furniture. When adding chairs, think about wicker or metal with a padded covering. Upholstered chairs are preferable to ones made from faux leather, as upholstered chairs have gaps in the material for air to pass through. Faux leather, meanwhile, will trap heat and make the room too hot to sit in.
When adding tables, glass or wood are popular choices for materials. Glass tables are particularly good as their transparency does not obstruct the passage of light, helping the conservatory to feel like brighter and more spacious.
The colour of the furniture will add another level to your conservatory too. Dark wood and dark colours will make it feel warmer in the winter, where as bright colours will add that summery feel and make it a great place to relax in the sun. The addition of rugs will also help to retain heat during the colder months, as well as adding an element of comfort to the space.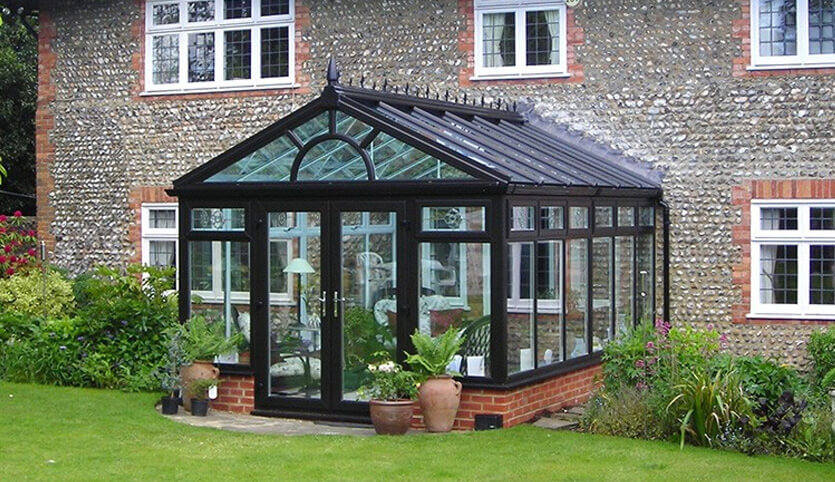 2) Plants
Plants, whilst seeming very simple and insignificant, can make a big difference to your conservatory. Adding a potted plant or two does make the room better on the eye and bringing a more positive feel whenever you're in your conservatory.
Colours of flowers will be important too. Colours will have to tie in well with any theme you may have in your conservatory already, but if you don't have a particular colour scheme or are unsure which plants to use; some simple greenery will always add to the room.
Banana plants are large indoor plants that are very easy to grow and will give a great structural backdrop in your conservatory. They make great office plants, too, and you'll have a lot of fun watching their rapid growth. A dwarf banana plant (Musa Valentino) grows to 6ft under certain conditions and if you are lucky it might even bear fruit. They do really well in a light room or conservatory.
One exotic plant you might find at your local garden centre is a Bird of Paradise. These plants grow as tall as a metre and get their name from their exotic bird-like blooms in orange and blue. We also found a variety in yellow. They grow a metre wide so you'll need to ensure you have the space for it in your conservatory. Another great advantage is they will give colour to your conservatory from February to May and go off bloom just when your garden is becoming lush.
The more mature they become the more flowers they will produce. They come in two varieties, giant (Strelitzia Regina), which grows to 20ft, and standard size (Strelitzia Nicolai) so know which one you are buying before you dip into your purse. However, just one word of warning, they are slow to produce flowers between 5-7 years! The advice we have found is that if you keep them pot bound they are more likely to produce flowers than endless amounts of foliage. The costs of these plants vary so if it is what you really want do your homework.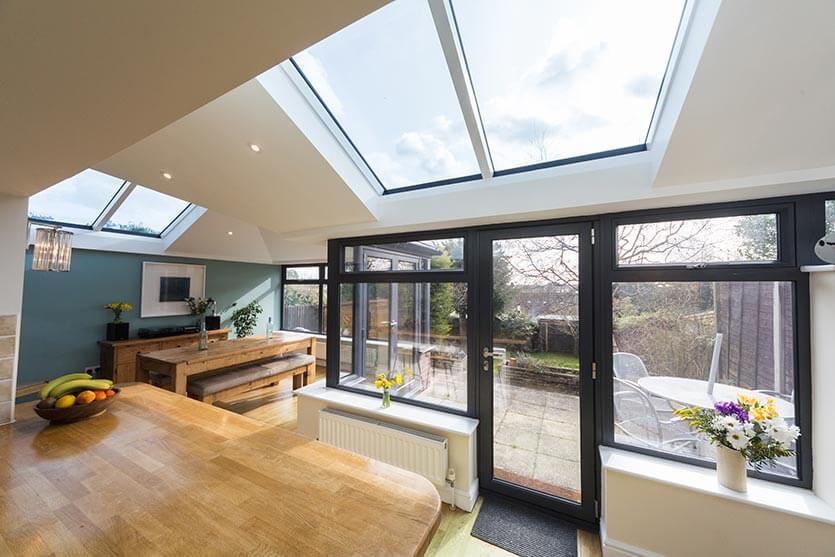 3) Lighting
Your conservatory can be a great place to relax at any time of day or year, with the right lighting in place. If you're using your conservatory more as a function room, then brighter lights will serve for best purpose. If it's more of a relaxation room, then dim lights add that sleepy autumn evening feeling.
Of course, if you use it for a range of reasons, then adjustable lighting will be much better suited to you.
4) Blinds
In the summer, some conservatories can get very warm if you're in direct sunlight and don't have the latest features in place. So blinds (Curtains can't be hung from a glass roof!) are a good way to keep the sunlight from pointing directly into the room at all times. There are conservatory specific blinds available from most home furnishing stores.
As with the furniture, the colours should all fit into one scheme. But if you can't decided or are unsure, natural wood (same colour as the furniture) are always a nice and simple choice. If not, a light cream or grey will match most colour schemes.
5) Add some conservatory colour with some paint
A lick of paint on the wall side of the conservatory can make a huge difference to the lighting and the feel of your conservatory and give the overall appearance a much-needed revamp.
On the inside of your conservatory, a darker paint colour will make your conservatory much darker and will reduce the light. Whereas a lighter colour, like white or cream, will increase the light and make your conservatory lighter and brighter all year round.
The colour of paint should tie in with the conservatory colour scheme you've picked for your blinds and furniture. If you have dark blinds and dark furniture, dark paint will help that evening feeling and a more summer feel for light conservatory colour schemes and designs.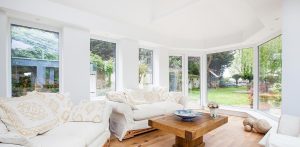 What is the best colour to paint the inside of a conservatory?
White is a cool and neutral colour which suits almost any property in the UK. A bright shade that reflects a lot of light, white is sure to make your conservatory feel like a brighter, more airy space. It can also help to accentuate the colours of your conservatory furniture. Darker furniture can create a striking contrast, while furniture in whites and creams will only further enhance the sense of light and space in the room.
Other popular conservatory interior colours are: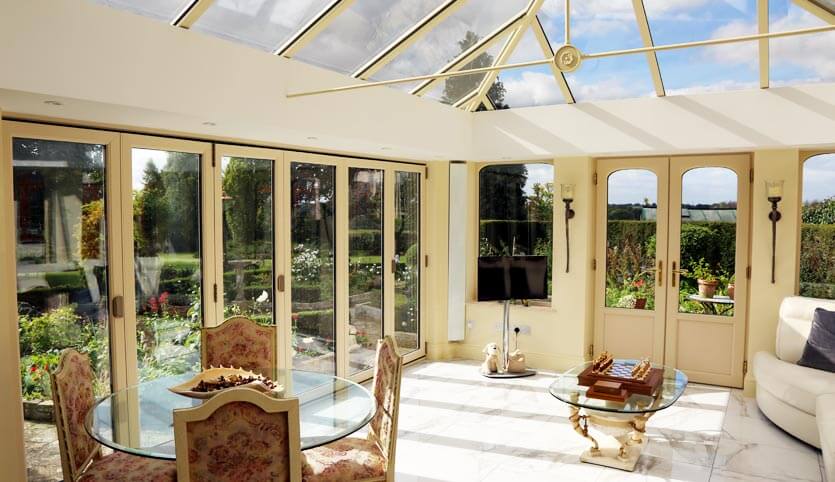 Off-whites and creams
These shades have all the bright and airy qualities of white, but are often closer to the hue of most home interiors. Especially in new builds, cream conservatory walls better suit the home's overall existing colour scheme.
For Victorian and Edwardian conservatories, furthermore, cream colours help to solidify the conservatory's traditional appearance, while still creating a bright, modern space.
Bright blues
Blue conservatory walls create a sense of gentle calmness. This is an ideal colour for homeowners who want to use their conservatory primarily for relaxing. With a soft, light blue shade, you can easily curl up with a book and switch off for the day. However, you should only choose a blue colour if it is compatible with your home's existing colour scheme.
Green
A soft, bright green has the same calming effect as blues. However, green has the added effect of making homeowners feel connected to the outdoors. With the conservatory already leading onto the garden, green walls can really help to bring the outside in.
Dark colours
Darker shades of blue, green and black can look great in conservatories with high ceilings and larger floor spaces. These conservatories usually have larger windows, preventing the conservatory from becoming too dark and creating a soothing contrast with the wall colour. The result is a feeling of depth, helping to create an illusion of space.
Can you change the colour of a conservatory?
You can paint the interior of a conservatory using a standard emulsion paint with either a silk or a matt finish. However, this is for plastered or exposed brick walls only. We don't recommend attempting to paint the interior window frames.
If you are painting onto exposed bricks, be sure to apply a layer of primer first.
Conservatory colour ideas for the exterior:
On the outside, popular conservatory colours include white, cream, green and wood effects. Modern conservatory colours include grey and black and will elude a sleek aesthetic that will add a contemporary twist to any home. We offer a plethora of conservatory colours, catering to every homeowners personal preferences. So whether you're looking for a warm cream conservatory, a classic white glazed extension or something a little bolder and brighter, we can bring your dream conservatory colour ideas to life.
6) Ornaments
Does your conservatory feel a little bare? An ornament can fill that space very nicely, whilst often adding a significant improvement on the eye. It is important not to underestimate the power of ornaments and accessories to transform your living space. The right ornament or decoration for you shouldn't take up too much room and shouldn't conflict with the design and decoration of the conservatory (unless you want it to be a centerpiece).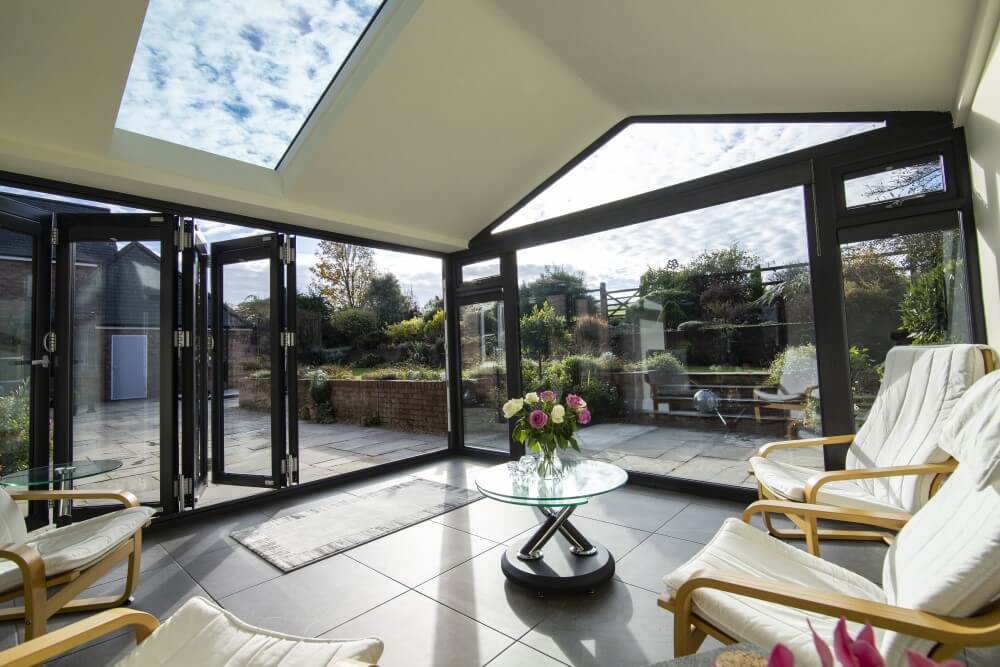 7) Function
If you want a complete overhaul of your conservatory, you could always change what purpose it serves in your house. Maybe it's not being used much at the moment? Perhaps you could make it a dining room? It would be a great place to eat in the good weather!
A conservatory can also be a great place to entertain guests if you're having a gathering or a party, with a small sound system it will be a great place for the whole party to gather.
An entertainment room is another option. Add a TV and a small sofa and you've got a place that you, or your kids can enjoy and relax in.
We hope we've helped you today! Obviously there are more ways to improve your conservatory, tell us what you've done with your conservatory in the comments or via Twitter, Facebook and Google +.
Upgrade your conservatory this Summer
SEH BAC provide quality conservatories for homes across the South East. With a team of home improvement specialists, we know what makes a conservatory look and feel fantastic.
For more information about SEH BAC, you can call us on the number above, send us an online message or pop along to one of our home improvement showrooms.