Back to news
A Guide to Energy Performance Certificates
24 February 2014 |Advice & Guidance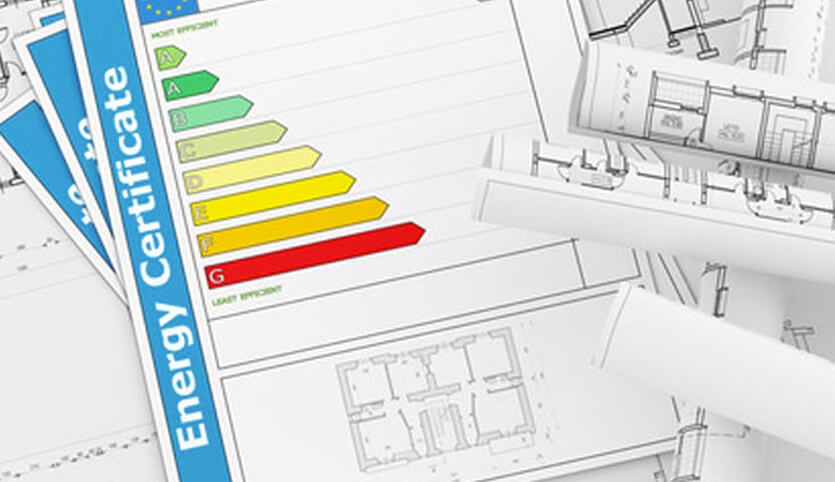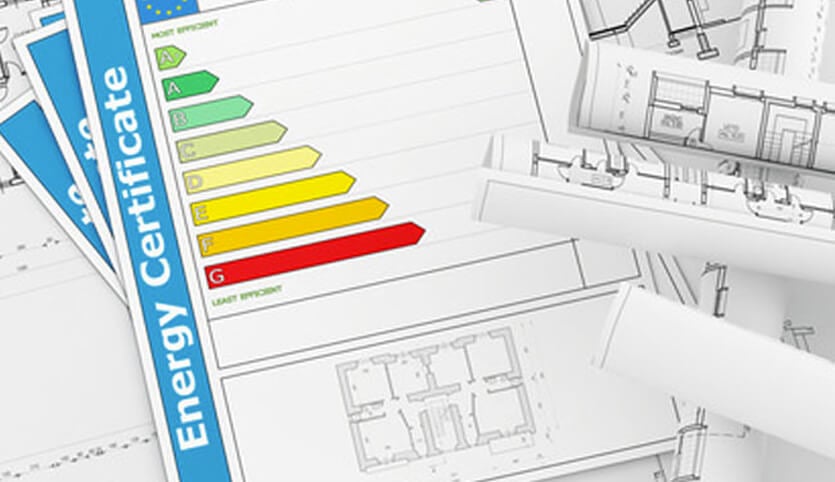 When it comes to selling your home, there's a long list of things to remember and organise, one of which is an Energy Performance Certificate (EPC). These documents are needed whenever a property is built, sold or rented and one must be ordered for potential buyers and tenants before you market the property to sell or rent. It's important that you obtain one within 28 days of putting your property on the market and you can market your home as soon as you've ordered an EPC – even before the assessment is carried out. You can be fined if you don't get an EPC when you need it.
Once you have your EPC, it's valid for 10 years and contains information about a property's energy use and typical energy costs. It also includes recommendations about how to reduce energy use and save money. Ratings are from A (which is the most efficient) to G (least efficient). The average score for houses in the UK is in band D or E for both the energy efficiency of the dwellings and the impact the home has on the environment. However with energy saving improvements, many can be refurbished to band C or higher.
An EPC can cost between £60 to £120 and need to be carried out by an accredited assessor. They will assess the property and produce a certificate which you can then display or present to potential buyers or clients. It is generally cheaper to go direct to an EPC provider rather than estate agent, but shop around and get quotes.
EPCs are available to view online unless a home owner opts out and it is possible to access the EPCs of other properties in the area and compare yours with similar homes. Alternatively, you could look at the energy efficiency of potential homes you are interested in buying or ones like them.
EPCs were first introduced in 2007 as part of home information packs for home sellers. While HIPs were scrapped in 2010, it is still a requirement to provide an EPC. Some places are except from requiring an EPC however such as places of worship, holiday accommodation and residential buildings which are used less than four months a year, industrial sites and workshops, buildings to be demolished, buildings intended to be used less than two years, stand-alone buildings with less than 50 square metres of useful floor space and listed buildings.
The EPC also ties in with the government initiative green deal, which allows people to borrow money to make energy saving improvements to their home which can be repaid through gas and electricity bills. The repayments of money borrowed that the homeowner makes will not exceed the savings they make from the improvements.
energy savings.
Within the certificate, the EPC points out how much someone may save from making the suggested improvements and if the recommendations are available under the green deal there will be a green tick next to them, if they require money up front there will be an amber tick.
The average house emits six tonnes of CO2 per year which is not only harmful to the environment but can also mean your household is paying extortionate energy bills which could easily be lowered with some changes to your home.
There are various ways you can make changes to your home to improve its energy rating and lower your energy bills. One major way is by replacing your windows with double glazing or comfort glass which can cut heat loss by half in some cases. A tremendous amount of heat can be lost out of windows but by replacing them you can help draft proof your home and stop heat from escaping– meaning you need much less heating to make it comfortably warm. Comfort glass is much more effective than single glazing, therefore making a marked improvement on your home energy bills and providing a much warmer and more comfortable environment as well as a higher EPC score.
Other changes you can make are wall and roof insulation. Many homes built after the 1930s will have cavity walls meaning there is unlikely to be any insulation in the walls unless they were built after 1985. If a home was built before 1920, it's likely to have solid walls. A lot of heat can be lost out of empty cavity walls, so it's worth looking into insulation. Additionally, loft insulation is also important to consider and can be added fairly easily, making a marked improvement on the insulation of your home.
But small changes can make a difference too, for example swapping your light bulbs for more energy efficient models can reduce the amount of energy you're using, as can ensuring lights are turned off when you leave a room. Opting for CFL or LED light bulbs use far less energy and last far longer than old incandescent models which have now been withdrawn by the market.
Also important to consider is the energy efficiency of your household appliances. The amount of energy everyday appliances such as an electric kettle, washing machine, dishwasher and fridge use can add to your bills – so it's worth looking into the efficiency of each appliance and when replacing these items make an educated decision about what could save you money in the long run, not just the cheapest to buy.
With more and more focus on becoming energy efficient, including within the housing market, it's becoming more important than ever to make your home cheaper to run. If you're thinking about moving house soon or in the future, it might be worth looking into the options available to you to help make your home more attractive to potential buyers as well as saving you money in the general running of it.