Back to news
A look back at our recent SEH BAC Chelmsford open day!
28 March 2018 |Blog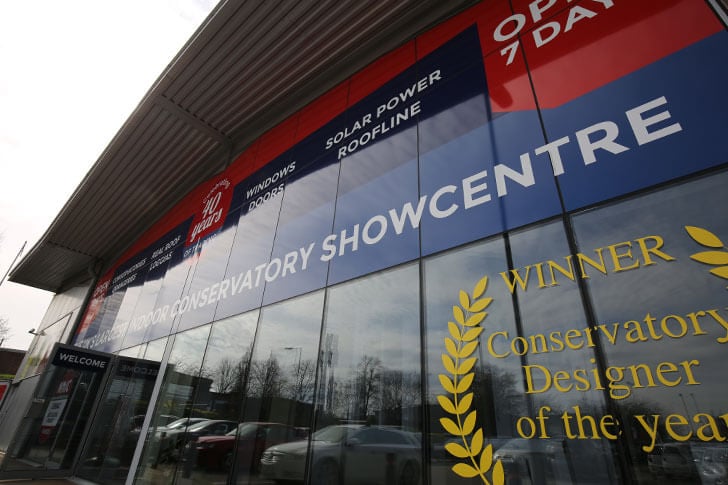 This past weekend saw the grand re-opening of one of our most cherished show centres which had recently undergone an extensive refurbishment, with celebrities and customers alike gathering in Chelmsford to share in the celebrations. It was a good day to be had by all, and one the team here at SEH BAC were so proud to spend with past and future customers seeking to improve their home.
A bustling atmosphere to celebrate our new and improved show centre
As soon as the two-day open weekend had kicked off and the flood gates were opened, our new and improved Chelmsford showroom was packed with visitors. Those who arrived earlier enough were greeted with a champagne reception served by the Heart FM Angels, before exploring what is now the largest indoor conservatory showroom in the UK.
So what's different following the refurbishment? Well, our Chelmsford site now features the very latest home improvement innovations ranging from high-end bifold doors, self-cleaning glass to highly-efficient comfort glass. The open-weekend was by far the best environment in which to see all these products up close and everyone left more informed, but more importantly, happy.
Chock full of special guests and familiar customers
The ribbon-cutting was conducted by TV star and consumer rights enthusiast Dominic Littlewood. The personality known for his hit shows 'Cowboy Builders' and 'Don't Get Done Get Dom' stayed present throughout Saturday, meeting and greeting all the local Chelmsford residents to glean his opinion of certain home improvements. The famous daytime personality revealed his excitement for the event on Twitter:
Looking forward to seeing all the guys from @SEHBAC this Saturday in Chelmsford for the opening of their new showroom. Hope the buffet is as impressive as last year.

— Dominic Littlewood (@DomLittlewood) March 22, 2018
He let us know on the day that the food was, sure enough, to his liking. In addition to Dom Littlewood and the Heart FM Angels, it was so nice to see some of our previous customers who feel that SEH BAC have played a small part in changing their lives for the better.
Still the best way to browse in a digital world
We may find ourselves in an increasingly digital world, but we still believe that show centres provide the best way for customers to explore home improvements in person and ask any questions they have to our dedicated team of experts. We've been operating for over 45 years, an achievement made possible through a passion to make what is a big and important decision for customers as easy as we can.
Open seven days a week for everyone's viewing pleasure
The open-weekend extravaganza may have ended, but it's still not too late to see what our re-opened Chelmsford show centre might hold in store for you. To arrange an appointment or for more information regarding any of our products and services, contact a member of the SEH BAC team today.