Back to news
Amazing Conservatories – Our Top Ten
9 August 2012 |Blog
Here at SEH BAC we've been building beautiful conservatories for over 41 years. Obviously we're primarily focussed on the domestic market, but nevertheless you can't help but be inspired by some of the truly amazing conservatories out there.
Whilst you might not neccessarily have the space (or indeed the budget!) for a conservatory on this sort of scale, it's fun to dream, isn't it?
So without further ado, we present our top ten amazing conservatories:
1. Garfield Park Conservatory, Chicago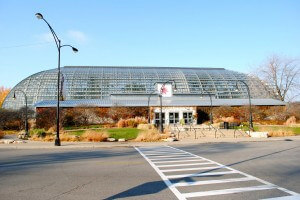 The Garfield Park Conservatory in Chicago is over 100 years old. Built over 2 years between 1906 and 1907 it was designed by Jens Jensen in collaboration with architects Schmidt, Garden and Martin. The conservatory is a staggering 18,000 square metres in size and houses a huge variety of permanent plant exhibits.
2. Golden Gate Park Conservatory of Flowers, San Francisco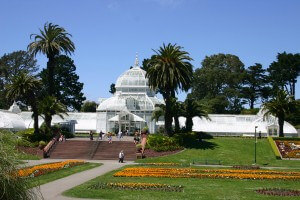 Located in San Francisco's Golden Gate Park, the Conservatory of Flowers is constructed of wood and glass. Built in 1878 it is the oldest municipal wooden conservatory in the USA. It houses a collection of exotic plants including a collection of around 700 varieties of orchids, plus collections of aquatic plants and carnivorous plants.
3. Bloedel Floral Conservatory, Vancouver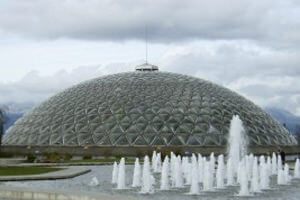 Located in Queen Elizabeth Park, Vancouver the Bloedel Conservatory, was opened to the public in 1969. The impressive structure is 140 feet in diameter and 70 feet tall. The dome is built from 1,490 acrylic glass 'bubbles' which are illuminated at night. In addition to housing over 500 species of plants – the conservatory also acts as a home to over 100 birds of various species.
4. Muttart Conservatory, Edmonton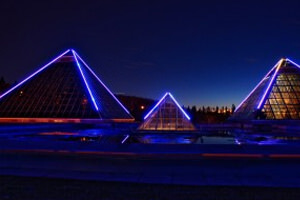 Located in Edmonton, Canada these four glass pyramids house plants from arid, tropical and temperate climates, whilst the fourth pyramid's theme changes throughout the year. Designed by architect Pete Hemmingway, these very unusual conservatories were constructed thanks to a donation from the Gladys and Merrill Muttart Foundation, the Province of Alberta and the City of Edmonton.
5. The Eden Project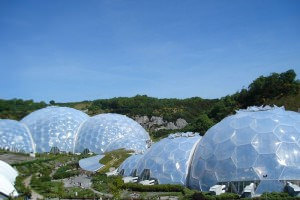 The Eden Project in Cornwall comprises of a number of domes – each of which emulates a natural biome. The domes are contructed from a series of hexagons and pentagons made from tough plastic. Conceived by Tim Smit and designed by Nicholas Grimshaw; the project took 2 and a half years to build.
6. Marjorie McNeely Conservatory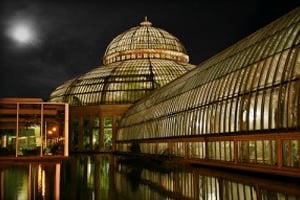 First opened in 1915, the Marjorie McNeely Conservatory forms part of the Como Park Zoo in Saint Paul, Minnesota. It houses a bonsai gallery, a butterfly garden, and Japanese garden and a magnificent palm dome which is home to more than 150 species of palm in addition to a collection of orchids and bromeliads.
7. Franklin Park Conservatory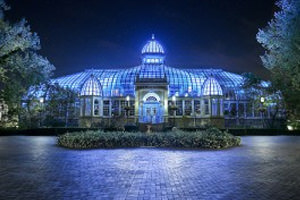 Located in Columbus, Ohio and originally built in 1895, the Franklin Park Conservatory contains more than 400 species of plants. In 1974, the original glass structure was listed on the National Register of Historic Places.
8. The Great Conservatory, Syon House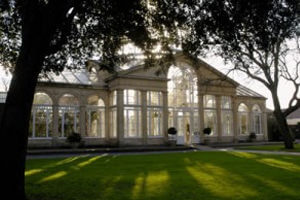 Situated in West London, Syon House belongs to the Duke of Northumberland and now acts as his family's London residence. The Great Conservatory at Syon House was designed by Charles Fowler in 1828. It was completed in 1830 and was the first conservatory to be built from metal and glass on such a large scale.
9. The Palm House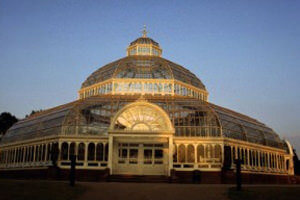 Situated in the Royal Botanic Gardens, Edinburgh, and built in 1858 by Robert Matheson, the Temperate Palm House is 72 feet high, and remains the tallest in Great Britain to this day. It was built with a parliamentary grant of £6,000; and is effectively an extension of the first glasshouse – the Tropical Palm House, which was built in 1834.
10. The Davies Alpine House, Kew Gardens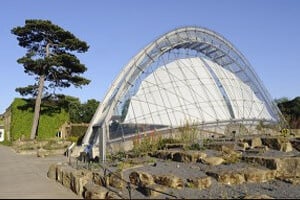 Situated in Kew Gardens, London the Davies Alpine House opened in March 2006. This striking structure allows alpines to be grown in an environment very different to their native habitats, and features automatically operated blinds which prevent the house from overheating which would harm the alpines grown within.
So, what do you think? Do you think we've missed anything?
Please let us know in the comments or on Twitter, Facebook or Google +!