Back to news
The beauty of bi-fold doors
31 October 2016 |Blog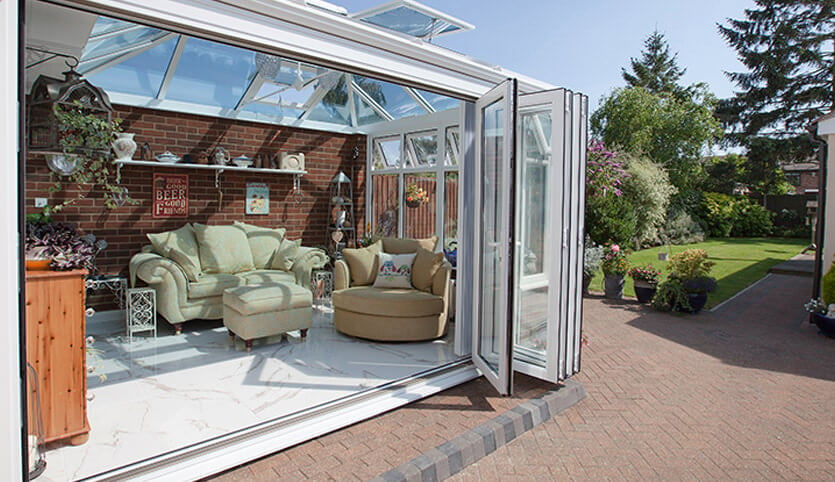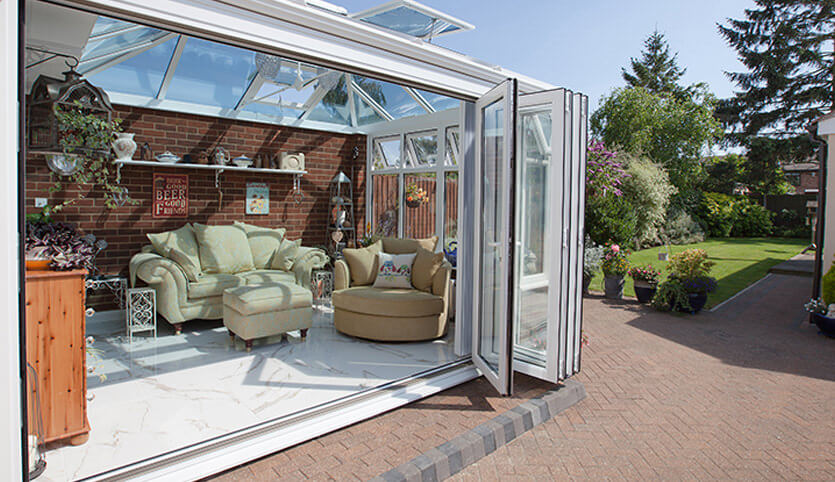 While UK summers may be nothing to boast about to your friends in foreign countries, there are quite a few months each year when average temperatures in Essex and other parts of the South East are high enough to make being outdoors a pleasant experience rather than a test of one's endurance. It is at such times that people wish they could make better use of their gardens and with bi-fold doors, you can do just that. Designed to fold away almost completely flat against the side of the wall along which they are installed, these types of doors can be used to create one large space in your home, comprised of an indoor room and the garden that it overlooks. Because the doors fold right out of the way, one whole side of your living or dining room could be open to the elements when the weather is fine.
A Great Choice for All Seasons
Opening one whole side of a room onto your garden may sound like a great idea during the summer months but what happens when autumn arrives and temperatures begin to plummet? Will your new doors let in too much cold air and leave you with sky-high utility bills to pay? Fortunately, the news is all good: modern bi fold doors, such as those we supply and install in Essex and the South East, are manufactured to exceptionally high standards, with A-rated, energy-efficient double glazing and snug fitting frames. This means they will provide excellent insulation during autumn and winter, actually helping to reduce your energy usage rather than increasing it.
Other Benefits of Bi-Fold Doors
In addition to their insulating properties and the ability they give homeowners to unify outdoor and indoor spaces in fine weather, well-made bifold doors have the following benefits to offer:
Modern Aesthetic – If you are a fan of contemporary interior design themes, you will be pleased to know that this style of door comes in a wide variety of uPVC and aluminium finishes, offering the perfect complement to modern interiors. Furthermore, the panoramic views they allow of local scenery make them a good choice for modern homes overlooking areas of natural beauty. The beauty outside your home can be framed by the doors, following the contemporary trend in residential property interiors to blend natural and man-made elements.
Traditional Designs – Also available in a selection of attractive hardwood frames, these doors can be manufactured to blend in seamlessly with the exteriors of period properties and homes with a more traditional, rustic vibe.
Minimal Maintenance – Thanks to the durable materials from which quality bi fold doors are manufactured, they require very little in the way of maintenance to keep them looking good.
If there are any questions you would like to ask about the doors that we supply and install, please do not hesitate to get in touch with us by phone or by email. We will also be more than happy to prepare a detailed quotation for your perusal.