Back to news
Bring Spring into your Home with a Bi-folding Door
14 May 2015 |Blog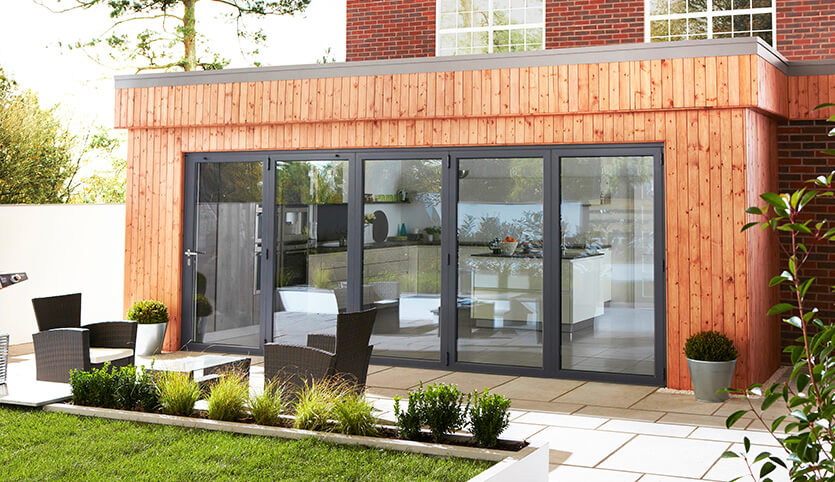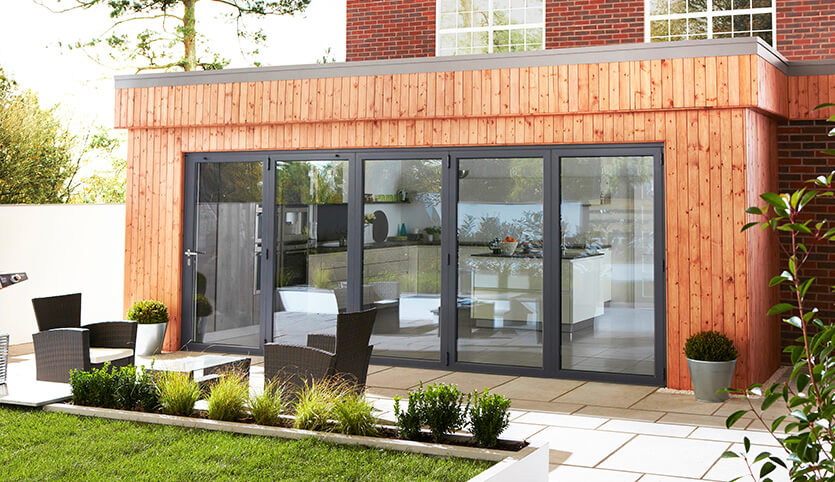 With the temperature rising, the sun making an appearance from behind the clouds and longer brighter summer evenings, spring is finally here and our thoughts turn to the summer ahead and making the most of the hopefully improving weather.
Spring and summer is the time when we finally get back out into the garden and soak up the sun – enjoying time with family and friends and dusting off the BBQ.
If you're looking to indulge in some home improvement this year or have been looking for ways to update your home bi-fold doors could be the perfect way to update your home for summer.
If you already have double or triple rear doors, this should be a fairly easy improvement to make, easily replacing patio or French doors. Bi-fold doors are able to open out – fully folding away to create to create a huge open entrance into your garden.
This sun terrace-like effect can make for the perfect summer environment – making it easy to pass in and out your home for the summer days in the garden or preparing to eat Al Fresco. For those summer BBQs and garden parties they are perfect.
Bi-fold doors are easier to install than you would imagine and could transform your home sooner than you think. Our bi-fold doors are available in UPVC, aluminium and hardwood so are able to suit any home – modern or traditional. You also have a choice from a wide range of colours – allowing you to pick the perfect style for your home.
It really is an adaptable look that can suit any home, bringing a touch of elegance and luxury to your home. We insure all our materials are of the very best quality and will stand the test of time as well as being energy efficient – providing you with doors that will look as good as the day they were installed for years to come, will keep you warm during winter and help keep your bills low as well as your house secure.
If you finally want to invest in bi-fold doors, our experts are more than happy to help and advise as well as offering you a range of design and finance options – allowing you to have the best home you possibly can.
Enjoy the summer this year and create that holiday feel with bi-fold doors.