Back to news
Bring Summer Inside with Bi-Fold Doors
16 May 2014 |Blog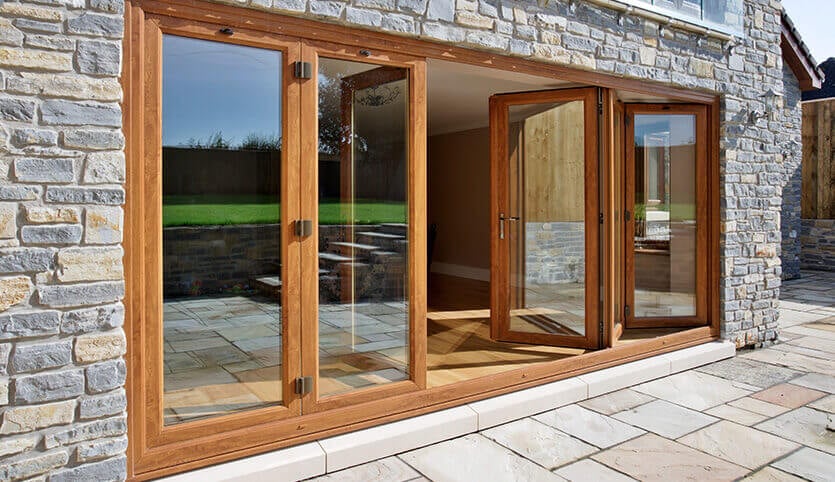 After a rain sodden winter, spring has been good to us and bought glorious mild and sunny weather to the British Isles. So with thoughts turning to summer, it's time to start thinking about entertaining this summer and creating the blur between home and garden.
When the good weather hits, it's great to be able to fully utilise your garden and create a veranda like feel to your home. Bi-fold doors help make your garden feel more accessible and allow you to make full use of your home and garden together – especially when you open them fully. This makes them ideal for entertaining in your home and creates the perfect atmosphere for BBQs and garden parties as well as helping your home feel much wider and bigger.
Because bi-fold doors will usually stretch across one side of your room and are primarily glass based, they help your home feel much more open plan and inviting as well as making the room feel bigger, all year round. Patio and Living Room
Now is the perfect time to enquire and plan work to allow you to enjoy the summer weather in time and create a season to remember. You could even plan a party upon their completion to show them off and use them to their full potential.
They work ideally as patio doors or can be used as an entrance to your conservatory, to truly open up your home and make full use of your conservatory. All doors are made custom fit and to the exact dimensions of your home, meaning that they will fit perfectly and be suited to the style of your home. With your choice of finish, such as wood or UPVC, you can also be safe in the knowledge they will match your existing interior and exterior.
Having glass based folding doors won't compromise your security either, as the glass is toughened and includes tough frames and locks making them secure and leaving you with peace of mind when you leave your home.
Many of us want to make full use of our garden when Britain has its rare dry and sunny spells, so make sure you're prepared for summer this year and put in gear the measures to make this one to remember. Clean up the BBQ, mow the lawn, prune the flowers and bring on the sunshine!