Back to news
Can composite doors improve home security?
3 October 2019 |Advice & Guidance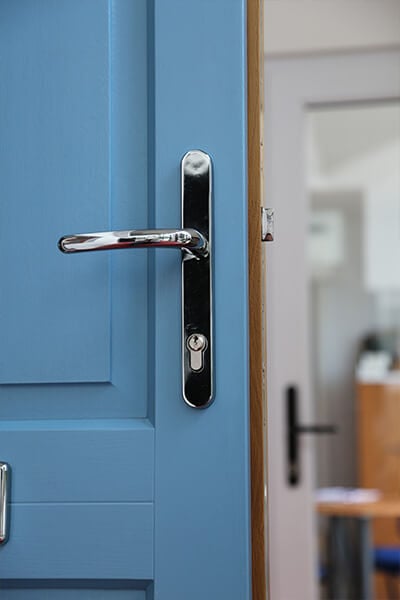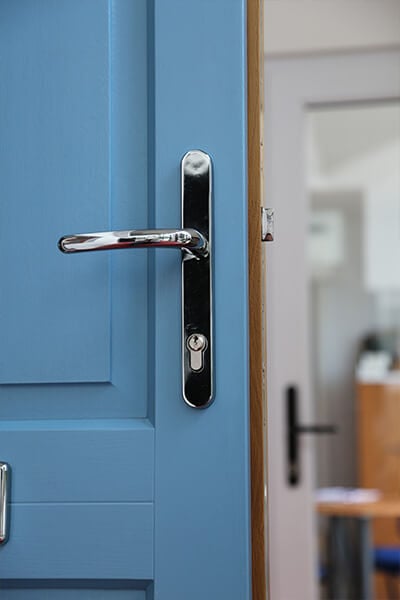 We all want to feel safe and secure in our own home; there's nothing like getting in from a hard day's work, closing the door behind you and being able to fully relax within comfortable surroundings. However, that's getting harder and harder to do considering burglaries happen every 40 seconds in the UK. Even more disconcerting, according to the Office of National Statistics, theft has increased by 13% over the last two years.
So, as we enter National Home Security Month 2019, we thought we'd take a look at 3 ways composite doors are improving home security across the South East and beyond.
1. More secure than timber and uPVC
It's hardly surprising that composite doors remain the homeowners' favourite, thanks to their outstanding strength and ability to cope in almost any location. But are you aware that composite materials are stronger than timber and uPVC? Constructed from a thick foam core coated in robust Glass Reinforced Plastic (GRP) or a solid timber core coated in a thermo-plastic 'Coolskin' (ABS), these ultra-strong plastic skins can exceed the strength of steel. Almost double the thickness of a standard uPVC door, composite doors actively resist salt air, chemicals and UV light too.
2. Anti-pick and anti-drill locks
Shockingly, 74% of thieves gain access through the front door and 5% of burglaries are down to an unlocked door! Composite doors provide year-round protection, thanks to the inclusion of multi-point locks with two hooks, two finger bolts and a deadbolt fitted as standard. Tested to the latest rigorous standards of PAS 24, you can sleep soundly; safe in the knowledge that your front door cannot be bypassed, thanks to its reinforced frame, premium adjustable hinges and cutting-edge anti-pick and anti-drill locks.
3. Chance of burglary increases in winter
Did you know that burglaries rise by more than 25% at the end of October when the clocks go back? With a solid combination of composite materials that actively resist warping, expanding and contracting and high-performance glazing, we're firm believers that composite doors tick all of the boxes when it comes to strength, security and peace of mind.
Are composite doors stronger than aluminium doors?
Fibreglass / GRP is heavier than aluminium, so GRP or ABS is the ideal material for normal-sized front doors. Whereas aluminium is incredibly light and can be manufactured around 30% bigger than a composite door, so it's suited to larger openings.
Ways to make your home less attractive to burglars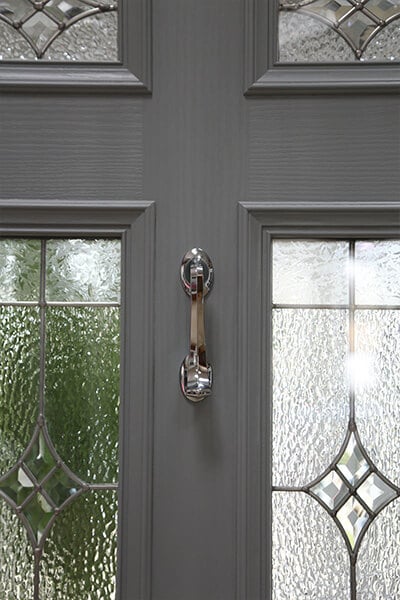 Other than upgrading your front door to an ultra-tough composite door, here are some more effective ways to make your home less appealing to thieves this winter:
Keep curtains / shades / blinds closed to obscure valuables from prying eyes
Install further security measures, e.g. alarm system, security cameras, smart locks, integral blinds
Keep trees and shrubs trimmed back
Always be wary of who you let in e.g. ask for official ID
Join a Neighbourhood Watch scheme
Make friends with a nosey neighbour!
Get a dog!
Up to 40% off composite doors this Autumn
Don't be one of the 28% of UK adults that take no security precautions in the home! Visit your local SEHBAC show centre, give us a call on 0800 666 444 or contact us online.