Back to news
Amazing and cheap Christmas decoration ideas you need to discover!
26 September 2016 |Blog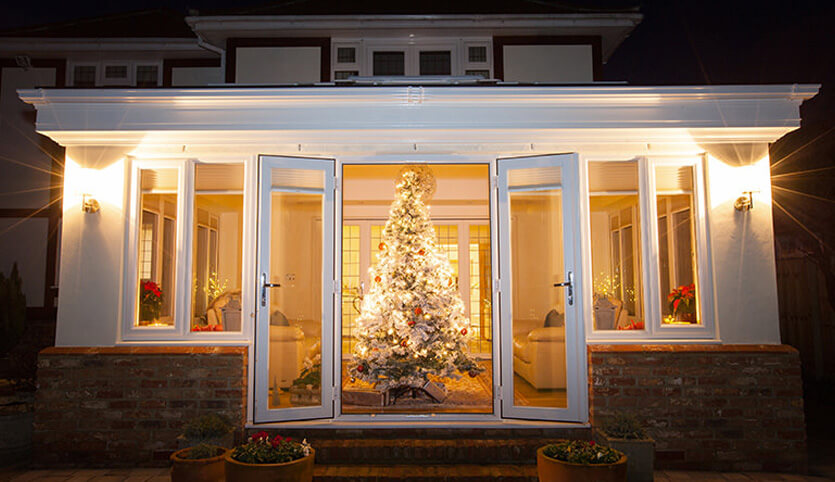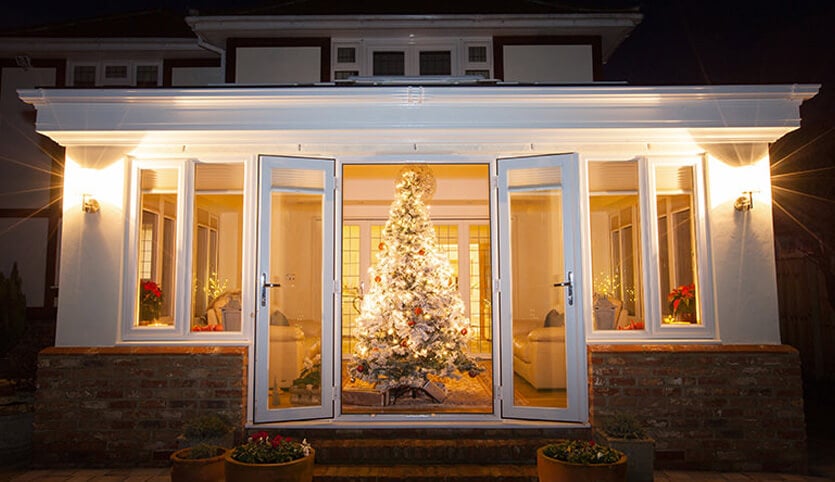 Christmas is just around the corner so it is about time to start thinking about how you will decorate the house. The right decorations can really set the tone for the holidays and can make your home a warm and inviting place for you and your guests to enjoy the festivities.
SEHBAC's conservatories have been designed so that they can be customised with decorations during the holiday. Read this helpful guide about the best ways to customise your entire house in time for Christmas.
Hang A Wreath On The Front Door
Hang a wreath on the front door, so that your guests will be instantly attracted when they arrive on Christmas Day. The wreath can be made from a range of different materials such as leaves of holly. you can also hang ribbons of different colours over the wreath so that it stands out even more. Miniature bells are a welcome addition to the wreath as well and may even make a pleasing sound if the wind starts to blow.
You could even hang wreaths on different doors in the house. These could be made of wood or metal so that you don't have to deal with fallen holly leaves littering the floor and causing people injuries to their feet.
Hang Tinsel On The Windows
Tinsel doesn't just have to be for the tree because it can also be hung from the windows to create an eye-catching display for anyone who is walking past. Hanging tinsel can also help you to have extra privacy because people will be blocked from looking inside the house.
Put Up A Tree With Lights
The tree is obviously the most important decoration in the house. Choose a suitable spot such as the living room to put the tree in one corner. Lights of many colours can then be wrapped around the tree to create an enchanting illumination. Buy a tree with thick, healthy branches so that you can hang lots of decorations such as tinsel and baubles.
Hang Lights Outside The House
Outside lights are an extremely good idea because they will make your home look warm and inviting. Choose lights which offer soft light, with colours that are neutral. Blue lighting can look harsh and gives the house a 'cold' look, so this could be one colour to steer clear of.
Put Paper Snowflakes Around The House
Paper snowflakes can give your house an instantly Christmassy feel which put everyone in a good mood. Get the whole family involved in supervising the children as they cut out different shapes and then stick them with blue tack to different walls inside the house.
Hopefully, this guide has inspired you to decorate your house from top to bottom this Christmas.