Back to news
What does the colour of your front door reveal about you
5 December 2016 |Blog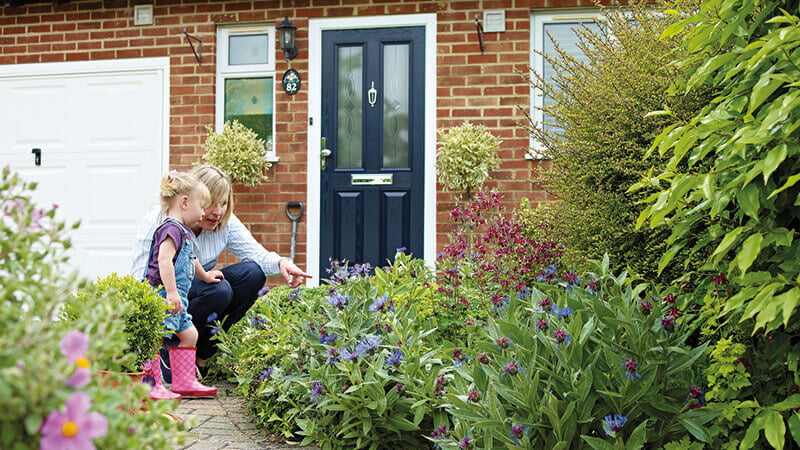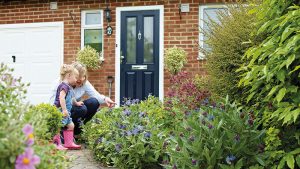 Psychologists have long held the notion that the colours we choose for our homes, possessions or clothing can speak volumes about our personality. Even the colour we paint our front door can reveal an intriguing insight into the kind of person we are. Here's what your front door colour says about you.
Black front doors
This classic, timeless colour is believed to be chosen by those who like order and consistency in their lives. They're a powerful, strong force to be reckoned with, and aren't impressed by faddy trends.
White front doors
Colour experts reckon those who choose white for their front door are organised, clean and tidy, and appreciate the simple things in life.
Grey front doors
An interesting choice of colour, psychologists think that as grey is a half-way-house between black and white, those who opt for this shade are often indecisive. You're also likely to be a good compromiser, sincere and confident.
Red front doors
This bold colour suggests a homeowner who is outgoing, passionate and welcoming. Their home is lively and busy, where regular entertaining is a feature.
Blue front doors
One of the most popular front door colours, blue generates feelings of calm and relaxation. If you choose blue for your front door, you have an easy-going nature, and regard your home as a tranquil haven. Blue door homeowners are also said to be the most truthful and intelligent.
Green front doors
If green is your preferred front door colour, it's likely you hold traditional views and values, according to expert opinion. Green aficionados are honest, caring, warm and welcoming, and continually seek ways to improve their well-being. Green is associated with money, so there's a good chance you know how to manage your finances.
Brown front doors
This earthy tone is said to be favoured by grounded types, who are warm, caring, stable and reliable. People tend to trust you, with your easy-going, even-headed, no-nonsense approach. Very dark tones of brown could, however, signal that you crave privacy and isolation.
Yellow front doors
Fans of yellow doors aren't shy and retiring types. You're cheerful and upbeat with a positive attitude to life. Chances are you also have a bit of a creative streak. If you enter the home of someone with a yellow door, you're bound to get a warm and inviting reception.
Purple front doors
A somewhat unusual choice of colour for a front door, if you pick purple, you're probably the kind of person who isn't afraid to stand out from the crowd or take risks. Experts even believe that fans of purple are more likely to see themselves as 'free spirits'.
Orange front doors
This standout colour lets passers-by know that you're always up for entertaining. The homeowner of an orange door is likely to be big on socialising and get-togethers. You're also not one to let clutter fester in the home, preferring an ordered appearance instead.
Pink front doors
If pink is your passion, you've probably got your head in the clouds most of the time. Pink front door owners are also hopelessly romantic and are considered to be thoughtful, kind-hearted and fun to be around.