Back to news
Conservatory clad over roofs – a catastrophe waiting to happen!
17 September 2019 |Advice & Guidance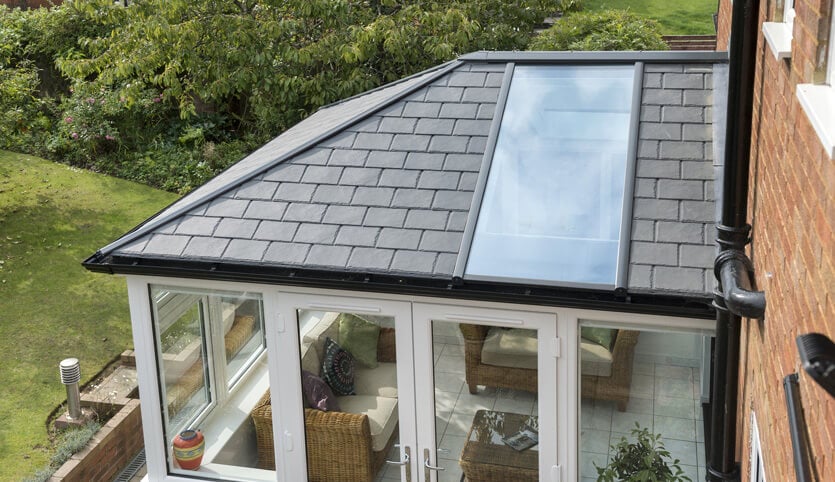 Thanks to state-of-the-art solid conservatory roofing systems, the thought of being able to get the most out of your old conservatory space again is sure to fill you with hope. With so many solid roofing options on the market, it can become a confusing process, when all you want to do is enjoy your conservatory space once again. Although not the most important aspect of the process, the cost of a new tiled conservatory roof will be at the forefront of most homeowners minds.
But what if there was a cheaper option?
Unfortunately, many homeowners in the South East have fallen foul to offers from 'conservatory insulation' companies, claiming they can transform old conservatory roofs with an innovative insulating cladding technique that saves time and money. A dangerous roofing method in every aspect, this couldn't be further from the truth.
What is a conservatory clad over roof?
Most conservatory cladovers involve some form of insulation combined with timber, tiles and plasterboard, which is simply placed over and fitted to the existing polycarbonate or glass conservatory roof. This method involves drilling into the conservatories glazing bars to add extra insulation. This is the first 'no-no', as the glazing bars are there to hold the glazing in place, provide support, ventilate and drain excess water. So, in effect, the conservatory structure has now been weakened and lost crucial ventilating qualities.
The next steps of the cladover process involve fixing timber to the glazing bars and adding a thermal quilt and PVC cladding, de-stabilising the conservatory structure even further. Old polycarbonate or glazed conservatory roofs just don't have the physical strength to hold a solid roof in place, let alone withstand the likes of snow and high winds, so the chance that your conservatory roof could collapse with a clad-over is increased tenfold. There's also nowhere for excess heat to escape from either, which is sure to encourage dreaded condensation and damp.
The number of issues that cladovers can create is simply not worth it! Further risks include:
Increased fire risk
Leaks, due to drilling into vital conservatory components e.g. watertight seals
Structural instability due to excess heat build-up via additional insulation
Conservatory guarantee and warranty invalidation
What is the safest way to improve my conservatory roof?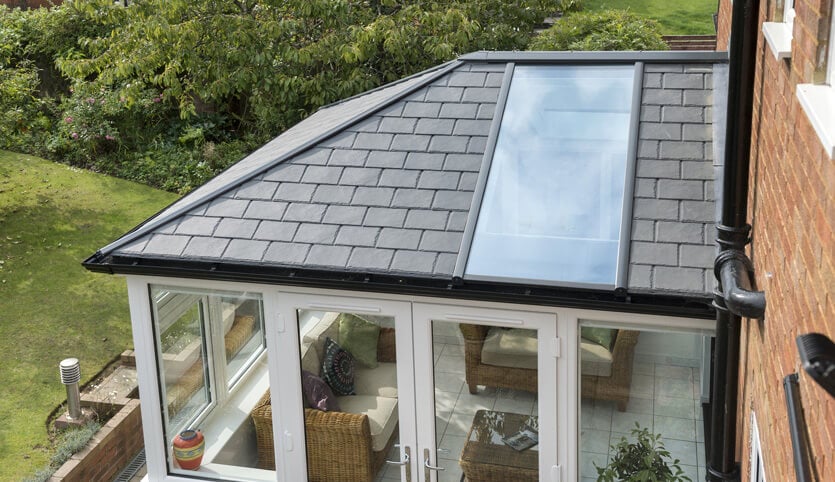 As they say, 'don't judge a book by its cover' and the same goes for conservatory clad overs – they may look great but are a catastrophe waiting to happen. Properly tiled roof replacements (like ours!) are truly worth their weight in gold. Rigorously tested for structural integrity, our tiled roofs are specifically designed and fitted to your exact requirements with close attention being paid to essentials such as materials, weight, load-bearing capacity, ventilation, weatherproofing and fire safety.
Tiled roofs are suitable for conservatories, orangeries and extensions, providing the ultimate insulation along with a spacious and robust ceiling. Don't take our word for it! Have a read through our latest conservatory roof replacement reviews;
Jacqueline Ramsey – 28 Aug 2019 – 5 stars:
Excellent
Excellent. Didn't let us down at all during the process. We had our conservatory roof replaced and we are very pleased with the result. Richard Jones did the hard work and did an excellent job. Would recommend the company and Richard.
Clive Woodgate – 24 Aug 2019 – 5 stars:
Living roof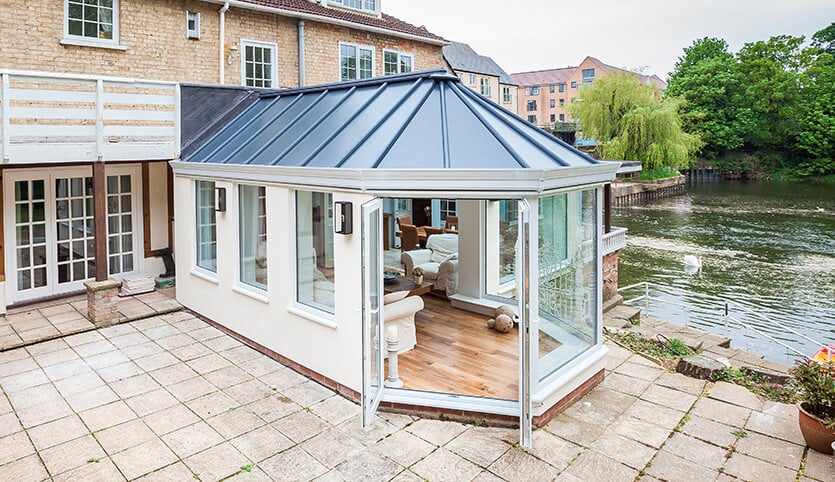 We had a LivinROOF installed on our conservatory to replace a polycarbonate one by installer Richard Jones, we are so pleased with the finished result outside looks clean modern and Sharp and the vaulted ceiling inside now painted white looks great and still light and airy and looks more part of the house as opposed to something added on, the fitting went well with only a couple of minor hiccups. Very pleased
Chris Chandler – 24 Jan 2019 – 5 stars:
Rob & Ryan great team
Rob & Ryan great team. Very professional and very neat and tidy. Very happy with our new conservatory glass roof. Happy to recommend.
Andy and Chris
High-performance tiled roof conservatories for South-East homes
It's true that solid conservatory roofs typically cost more than cladovers, but now that you understand the real dangers of cutting corners like this, a professionally installed solid conservatory roofing system is a much more worthwhile investment that will keep your family safe, stand the test of time and very likely enhance your property value too.
With a range of finance options available, transform a nightmarish extension space into a dream with a professionally installed tiled conservatory roofing system. Get a price or give us a call to discuss the various high-quality home improvement options we have to offer.