Back to news
Create a Conservatory to suit your home and style
4 August 2014 |Blog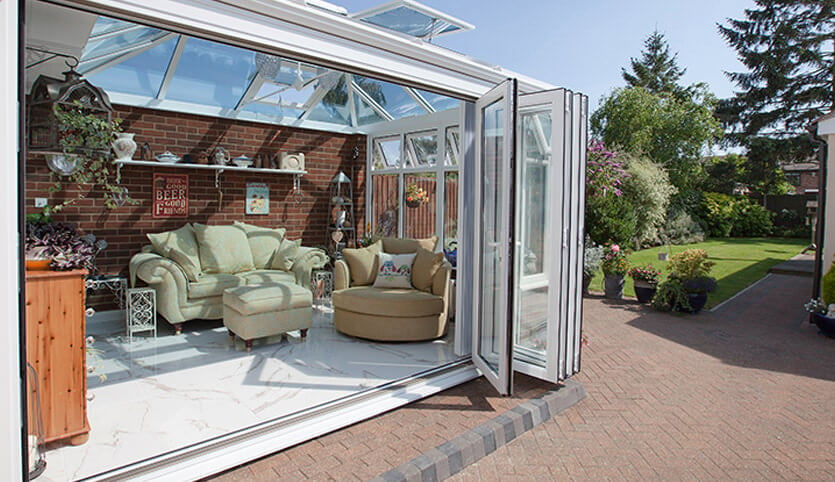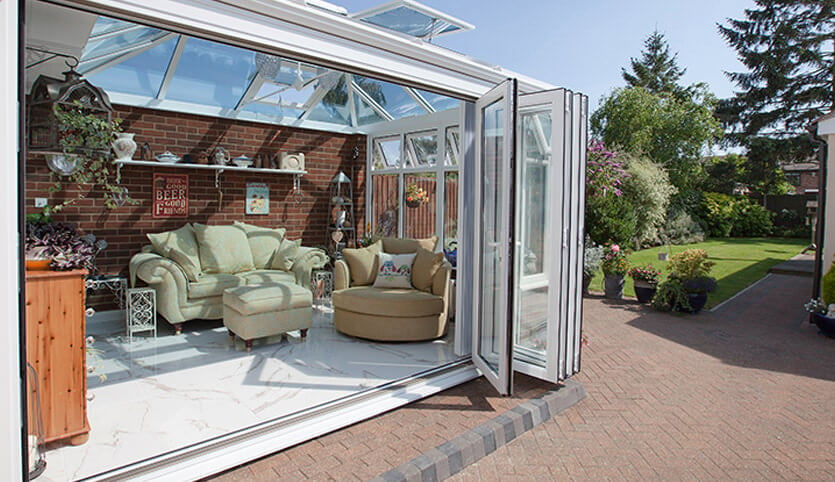 Not everyone is aware that Conservatories can be customised to meet each individual's needs, to fit in with the style and design of the existing house structure. There are no set rules or design when it comes to conservatory builds and this really is beautifully demonstrated with our conservatory for The Hounsom's. 16
For them we created a four-way Edwardian hipped design with a full height wall to give privacy from the neighbours as well as creating somewhere to display family photos or a TV. This provides an excellent space that blurs the lines between an extension and a conservatory. It also shows how adaptable the conservatory design is and how you can really make it your own. Our architects are able to work with you to create an area that works for you and your home – whatever your vision for that area is.
The conservatory was constructed in white UPVC with 5x section bi-fold doors in matching white UPVC. Allowing a side of the conservatory to be completely opened out and create a terrace like area – perfect for enjoying those summer days and nights.
As the conservatory is south facing, two roof vents were an important addition to keep the conservatory at a comfortable temperature during the summer. The fanlight windows all have the facility to open as well – keeping the conservatory cool and welcoming even when the sun is beaming down.
The design also includes a rear aluminium box gutter to transfer water to a soakaway constructed in the garden. This allows surface and storm water to be dealt with at source and can save money on water bills.
SEH BAC were pleased to receive such great feedback for our work on the Hounsom's conservatory.
They said:
"We have recently had a conservatory installed at our property by SEH BAC Chelmsford, and found the whole experience amazingly enjoyable from start to finish.

"The standard of workmanship with each trades person was excellent. Our itinerary of dates from which each stage would take place was spot on. Exactly as company had planned for us.

"The quality of all materials used are excellent, overall we are very pleased with our new conservatory and would definitely recommend this company to others. Thank you SEH BAC we love it."
We'll sure you'll agree that the Hounsom's conservatory looks fantastic and provides an excellent area to relax and enjoy the garden while still maintaining privacy – providing the ideal mix of an extension structure with the openness of a conservatory.
If you would like to create your own conservatory or to find out what options are available to you call us on 0800 666 444 or visit our website. Alternatively pop-in to your nearest showroom where we have product examples and experts to answer all your questions