Back to news
Does a conservatory really add value to your home?
23 October 2017 |Abingdon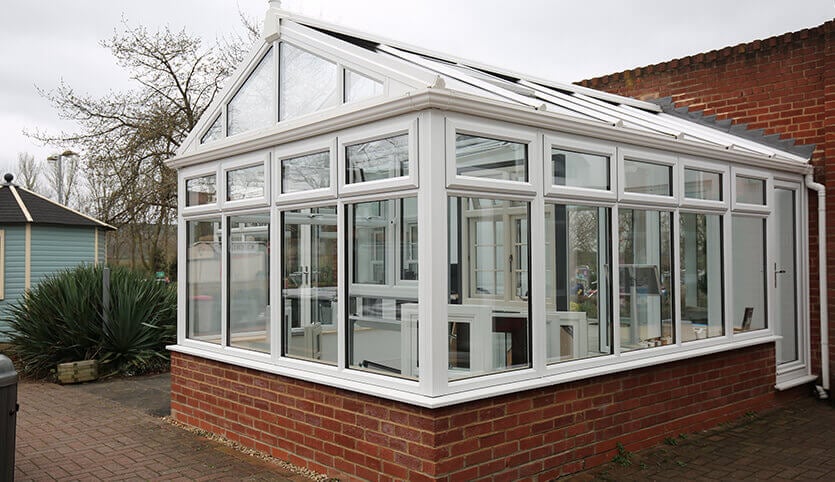 Is a new conservatory a good investment? And how much value will a conservatory add?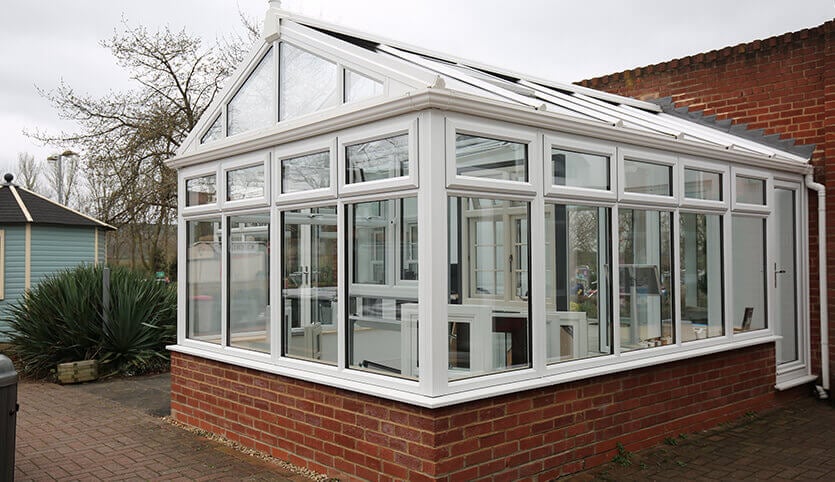 A conservatory is one of the most popular home improvements; extending your space with an impressive new room. They give you the opportunity to create a modern and stylish space that can be used for anything you want it to be. However, does a conservatory really add value to your home?
By adding an extra room to your home, you will increase its desirability to potential buyers. More affordable and less hassle than an extension, you could add value to your home at minimal cost to you. A well-built conservatory could increase your home's value by at least 5%. However, like any home improvement, the actual value a conservatory will add can depend on several factors. The materials you use and the size amongst other things are important considerations.
Some of the best ways to add value with a conservatory are…
| | |
| --- | --- |
| South facing garden? | Access maximum amount of sunlight for your conservatory! |
| East or west-facing garden? | Your new conservatory will also enjoy sunlight at different times of the day. |
| Attractive surrounding views? | Being made mainly of glass makes a room everyone will love to spend time in. |
| Size? | Choose wisely! Too small and you may be limited with what you can do with it. Too big and it could dwarf your home and take up valuable garden space. |
| Style of home? | Staying in keeping with your home's style is especially important with traditional homes. An ultramodern conservatory added onto a heritage property could harm the look as well as the value. |
| Spoken to a local estate agent yet? | They will have experience of selling homes that have extended. Make sure you don't go above your street's ceiling price. |
| Found a reputable double glazing company? | With a company like SEH BAC, you can guarantee high-quality materials are used and building regulations are followed. |
Contact a member of the team today for a free no-obligation quote, you won't lose anything as our quotes are completely cost-free! See how much you could save by visiting our offers page.
Transform how you live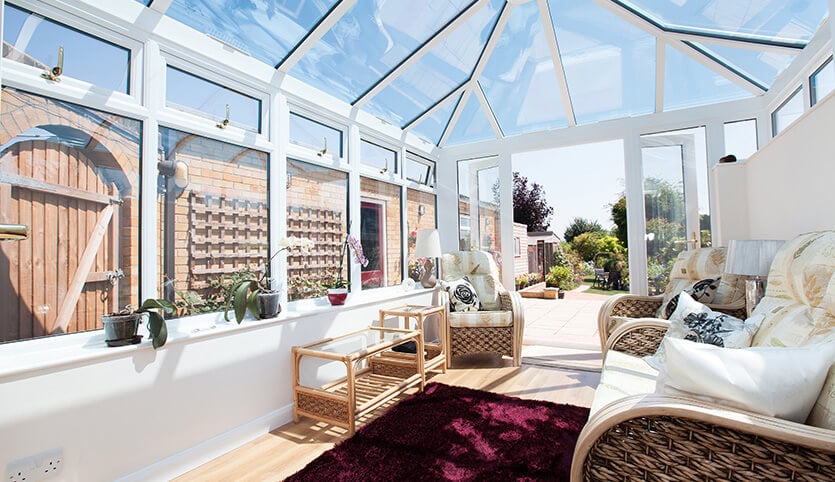 A conservatory shouldn't be used solely as a way of adding economic value to your home. The extra space and transformation it makes to your way of living are much more important. Whether you want to extend your kitchen or need a playroom for your growing family, a conservatory gives you that much-needed space.
Our fabulous conservatory collection
We take conservatories seriously and offer you a wide range of materials, colours and styles. From the classic uPVC to attractive timber or modern aluminium, we can create any type of conservatory you want. With any style available, we will work with you to design the perfect space for your home. Choose from crystal-clear glass roofs or warming tiled roofs. We can even carry out a roof replacement to bring your existing conservatory back to life. Or if you're looking for the most cost-effective option, a versatile Lean-to conservatory may be best.
For detailed information on conservatory installations, take a read of this article from Which? featuring images of our conservatory installations.

Advice from an estate agent on how a conservatory can help to sell your home
We went to an estate agent for an independent view on whether a conservatory will really help to sell your home. According to Nick Curtis, assistant manager at the Colchester High Street branch of Fine Estate Agents, most people looking for a family home want one of two things: a second reception room and a kitchen diner, both of which can be a conservatory.
Conservatories can be added to any home of any size, but if you want to enhance the way you live and make it more saleable, too, these are Nick's ten top tips:
Make sure you have a big enough garden to accommodate a conservatory. Buyers can be put off by a home with a conservatory that takes up most of the garden space so don't build one that eats up your entire garden.
It MUST be heated so that you can use it as a second reception room or children's play room, for instance, throughout the year. Under-floor heating is a good way to heat a new conservatory.
If you can incorporate bi-folding doors into your conservatory, garden room or orangery that is also a massive benefit. They really give your home the Wow! factor on a summer day by bringing the garden in. When I have done a viewing of a house with a conservatory that has bi-folding doors opened I haven't seen one buyer yet that doesn't say "Wow!"
To add proper value a conservatory would need to be 4m by 4m or more but smaller ones can still get the Wow! factor if properly thought out.
When you are buying a conservatory always go for quality and something that suits the style and character of your property and get the best advice on what to choose.Untitled-6
Solar glass is a great advantage to keep you cooler in summer and retain the heat during winter, but try to avoid ceiling fans – very 1990s.
Make sure you have enough opening windows, so be very careful about how it is going to be ventilated.
Try to choose a solid wood floor or a tiled floor. If you choose carpet you are always going to be worried about getting marks on it from the garden and so is a buyer. If the conservatory is big enough and you have to have carpet you could lay down coconut matting where people can wipe their feet first.
Kitchen conservatories are a fantastic idea. The selling points at the moment in the market are massive kitchen-diners. Kitchens in the area with a covered roof and the dining area in the conservatory are very attractive. These are a great selling feature.
Poorly maintained and old 80s conservatories are not good selling points, and neither is shoddy quality.
The perfect conservatories across the South East
Visit our show centres across the South East to see examples of our beautiful conservatory range. For the best conservatories in Abingdon, Colchester and further afield, get in touch with us today.