Back to news
Dominic Littlewood cuts the ribbon at new showroom
12 September 2017 |Company News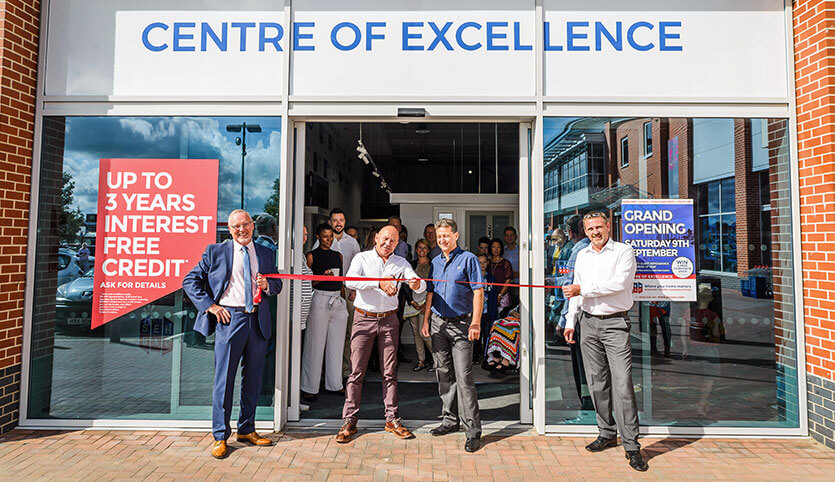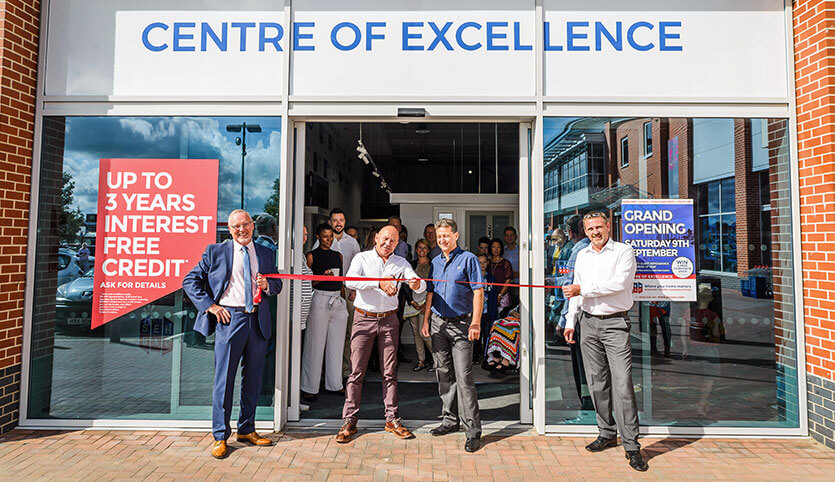 TV star and consumer rights champion Dominic Littlewood has helped local home improvement specialists SEH BAC kick off a blockbuster opening day for our brand-new Colchester showcentre.
The personality known for his hit shows 'Cowboy Builders' and 'Don't Get Done Get Dom' officially opened our new 5,000 square-foot 'Centre of Excellence' at Stanway Retail Park on Peartree Road. With help from the Heart FM Angels, visitors were greeted with a champagne reception before exploring the range of windows, doors and conservatories on display.
"We are absolutely delighted with the success of our Grand Opening, which certainly lived up to its billing," comments Managing Director, John Savage. "We are so grateful for Dom Littlewood's help in what was a landmark day for us as we opened our sixteenth showcentre in the region."
"We have always seen showrooms as an important part of our business because they allow homeowners to see in-person the different home improvement options available to them and talk to a team of experts who can answer any questions they have. We've gone one step further with our new Colchester showroom introducing a dedicated 'advice centre' and a number of interactive enhancements."
"It seems our approach is popular with the new showroom bursting with visitors on its opening day, over 50 appointments booked with our team and a number of high-value sales. Home improvements are a big decision, and we want to give homeowners complete confidence whichever solution they choose."
A subsidiary of Suffolk-based One Group Construction, a £130m turnover group of companies that carry out major infrastructure and construction projects, We have been operating for 45-years, helping homeowners across the South-East, East Anglia and the Home Counties renovate their properties. Along with windows, doors and conservatories, we also offer a range of orangeries, single storey extensions and replacement conservatory roofs.
For more information, please feel free to call us or send us an online message.