Back to news
Double Installer award nomination for SEH BAC
3 February 2022 |Company News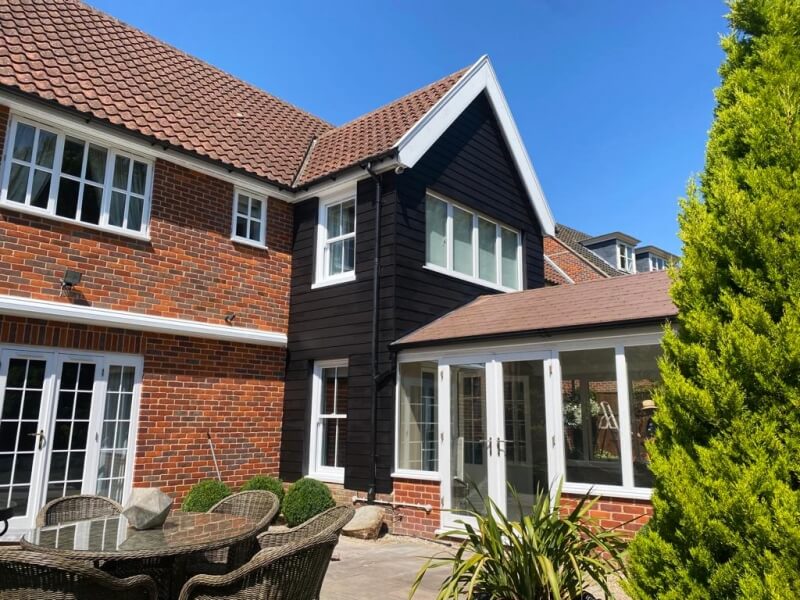 We are very pleased to announce that we have received two nominations at this year's GGP Installer Awards.
With more than 50 years' experience installing to homes across East Anglia, the South East, and the Home Counties, SEHBAC is a finalist in both the 'Best Conservatory or Orangery Installation over £35,000' and 'Best Installation – Residential up to £20,000' categories.
The judges were impressed with the way we've adapted to the challenges faced on both installations.
New build conservatory in Essex
In Essex, a new build conservatory spanning the entire length of the rear of the property was unusual due to issues with site access, making it tough to take the existing conservatory down, and how high the conservatory needed to be.
The client also wanted as much room as possible underneath the raised conservatory for extra space, while it had to be ready for a glass staircase up to the two-part patio area and a Juliet balcony to the front of a four part-patio.
Tiled conservatory roof replacement in Suffolk
In Suffolk, a tiled conservatory roof replacement installation took on an added twist when the client was let down by an outside company to clad the gable frame and the house wall.
With the roof installation set to be heavily delayed, and knowing the client wanted it done quickly, SEHBAC took on the cladding installation, resulting in a seamless blend between the conservatory, the new roof, and the house wall.
SEH BAC's MD Peter Wheeler, said: "We are absolutely delighted to be shortlisted for the 'Best Installation – Residential up to £20,000' at the GGP Installer Awards 2022.
"Both projects, while hugely different, presented some unusual challenges and both show how we are prepared to go the extra mile for our customers, no matter how awkward the job.
The winners will be announced at an awards ceremony in Manchester on Thursday, March 10.
For more information call 0800 666 444 or contact us online.