Back to news
Emmitt Plant driver hailed a hero
12 January 2018 |Blog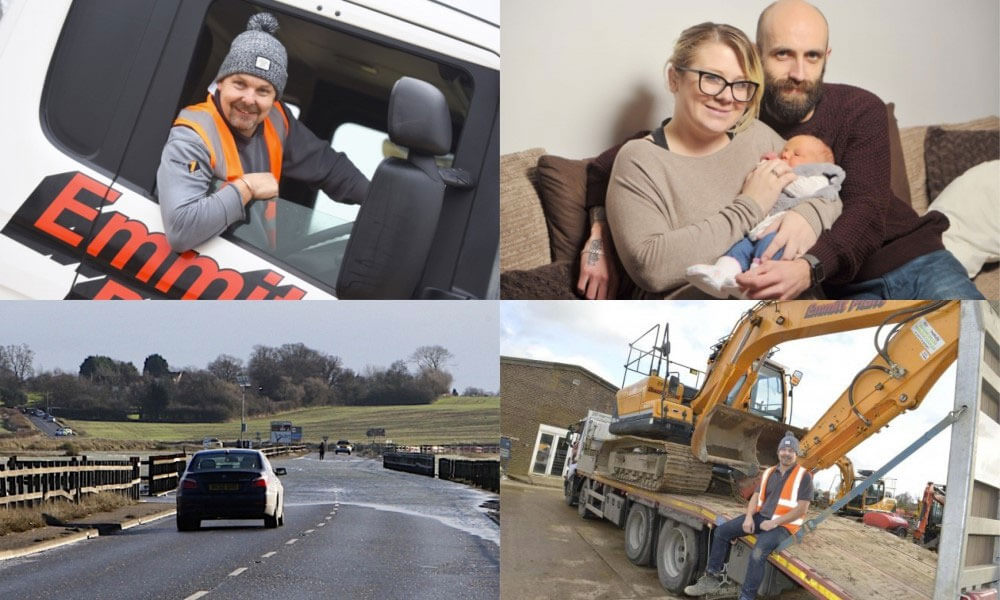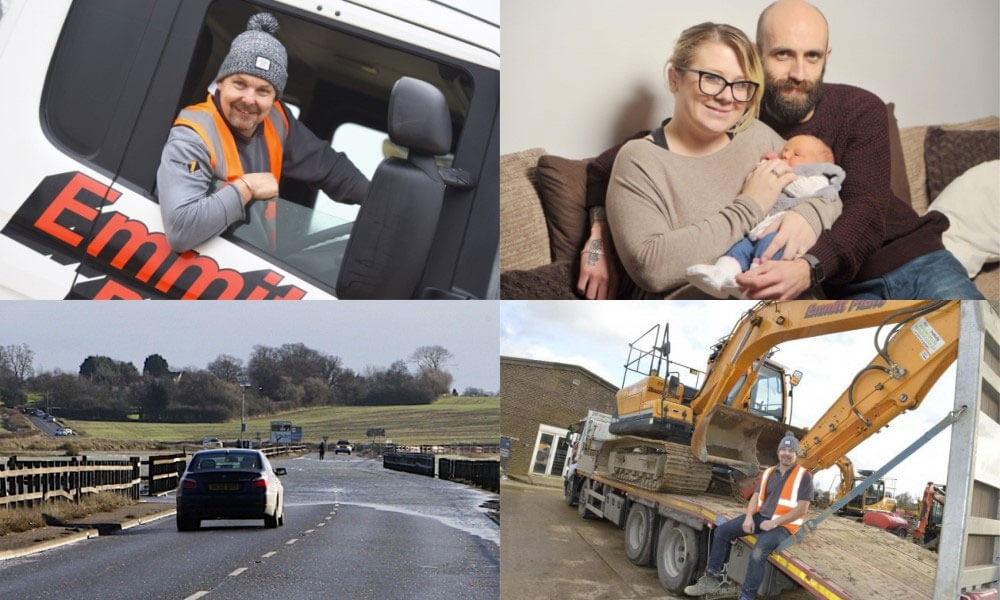 A driver from one of our group companies Emmitt Plant has proved himself a real life hero after rescuing a woman in labour from a flooded road last week. Justin Tacey, who's been with Emmitt Plant for five years, was stuck in a traffic queue at the Strood on Mersea Island while waiting for the high tide to subside. A man was anxiously pacing up and down alongside the vehicles which caused Mr Tacey to check he was ok. The man's partner, Kelly Brinkman, was in labour so Justin loaded their car onto his truck and crossed the tidal waters. The couple were then able to safely continue their journey to Colchester General Hospital where Lillie Pereira was born half an hour later.
Miss Brinkman and Mr Pereira called Justin's help a "god send" and West Mersea Coastguard also paid tribute to him as a "true gentleman". Justin himself has been modest about the whole thing saying "I was just doing what anyone else would have done. I had the means to do it and so I couldn't have just left her there."
Emmitt Plant, alongside SEH BAC, is part of One Group Construction, the holding company for a collection of construction businesses across the UK. One Group takes pride in its team who are all dedicated and knowledgeable in their roles and, as shown, are genuine and helpful people outside of work too. We're proud to have such kind-hearted and quick-thinking people in our team.