Back to news
Discover these huge four events at your local Milton Keynes garden centres!
18 June 2018 |Company News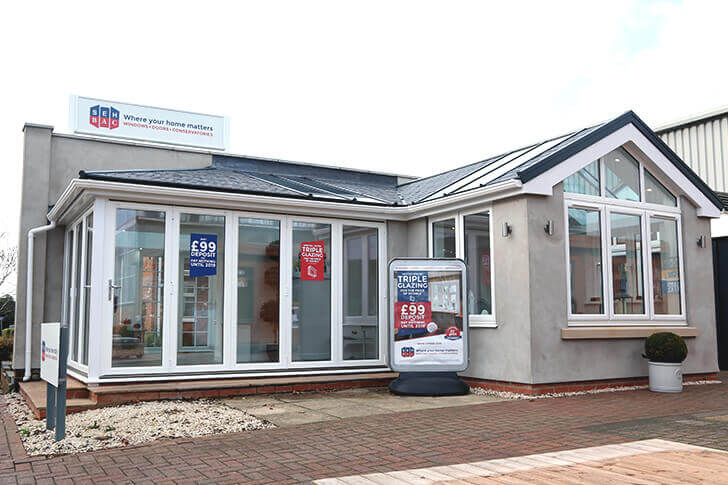 Looking for a way to make the most of the sun with your family this summer? Believe it or not, visiting your local garden centre is a great way of doing so, with our show centres in Milton Keynes alone having lots going on. From all too tempting food festivals to immersive fairytale worlds, we've collated some of the most exciting events happening this July and August.
Frosts Garden Centre – Woburn Sands
Both our Milton Keynes show spaces are situated within a Frosts Garden Centre, being the perfect place to spend the day browsing flowers, grab lunch, and just generally soak in the natural vibes that come when visiting. Our Woburn Sands show centre presents homeowners the opportunity to see a pick of our windows, doors, and conservatories up close. However, why not do so to coincide with one of the following events?
The land of Fairies and Dragons – Jul 7th – Sep 8th
Providing fun and wonder for all the family, Frosts Garden Centre Woburn Sands invite all to step into a magical realm and explorer an enchanted land of fairies and dragons. When entering, children can take part in various exciting activities during an experience that lasts roughly 30 mins. This fairytale adventure is bound to be popular and fill up quick so feel free to book online.
Antique valuation day – Jul 11th
Is there an item in your home gathering dust that might actually be worth something? Woburn Sands' antique valuation day is where you can come to find out! It's a free event where Holloway's most knowledge auctioneers and antique experts will gather to value whatever you bring along – all free of charge. There's no need to book an apartment, so just pop in! What have you got to lose? Value your jewellery, collectibles, and potentially be surprised in the process.
Frosts Garden Centre – Willington
Conveniently based in Frost's Garden Centre between the A421 and the A1, our Willington show centre will also be neighbour to some exciting events this summer. Plenty of festivals to be more specific, the kinds that you'll only get to experience when the sun shines. Whether you have a hunger to view some flowers or a literal hunger for food, pop along to either of these.
Rose festival- Jun 23th – Jun 24th
Being the ideal opportunity to celebrate England's national flower of choice, Willington's upcoming Rose festival will see over 150 home-grown varieties make an appearance on the weekend beginning June 23rd. It's a free event to attend, and there's sure to be plenty of discounts only available then. Homeowners can gather tips and advice on how to look after roses, roses that could go perfect in a new conservatory maybe?
Artisan food festival – Aug 18th – Aug 19th
Got a taste for food that's a little bit different? August 18th will see the Artisan Food Festival take to Willington's Frosts Garden Centre, where gin, chutney, sauces, cheeses and all manner of chilli products will be available to try. It's free entry and a jazz band will be playing to keep visitors entertained, so pop along to indulge yourself a little.
Lots going on this summer at SEH BAC's Milton Keynes garden centres
So if you find yourself in one of our Milton Keynes show centres looking for home improvement inspiration, why not double-up and make a day of it with one of these upcoming summer events? Feel free to stop by and in the meantime, if you have any questions feel free to send us an online message today!