Back to news
7 new glazing ideas to maximise natural light in your home
19 June 2017 |Blog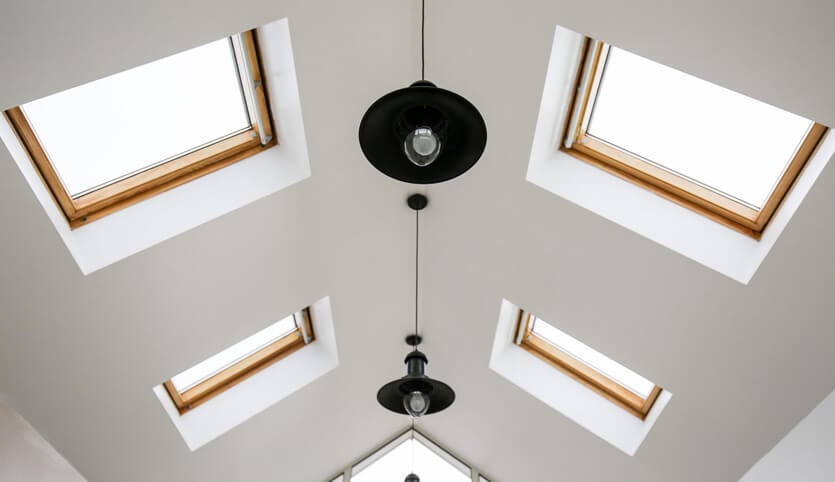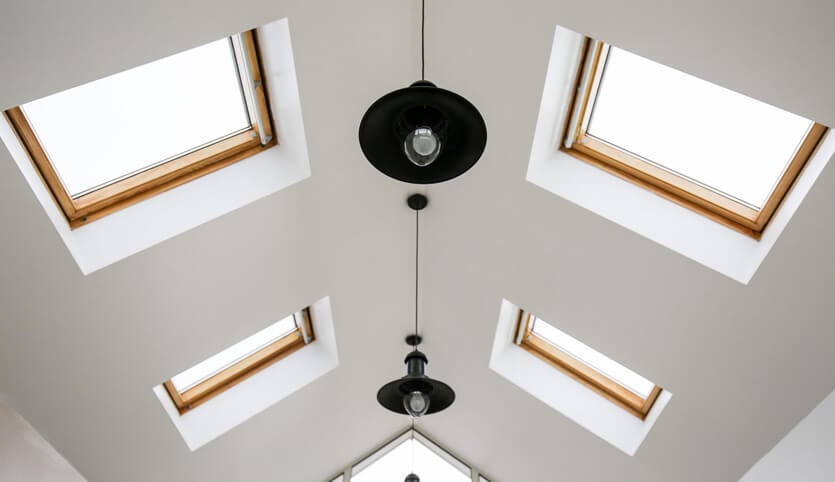 Natural light is something every home needs; it makes your home inviting and a place you'll enjoy being in. A recent survey by Origin found that 26% of homeowners said natural light was a 'must have' for the perfect home. This came ahead of a large, secure garden and open-plan kitchen/diner. Natural light is good for our health, the vitamin D from sunlight boosts our mood and keeps our immune systems running well. A sun-filled room can make the smallest of homes feel larger. Here are some glazing ideas and other easy tips to maximise natural light in your home.
The modern way to enter your garden
Bi-Fold doors are one of the most on-trend ways to maximise natural light in your home as well as add the wow factor. With wide glass panes and slim frames your home enjoys the maximum views of your garden or surrounds. Their unique stacking configuration means you can open up the whole space making moving between your home and garden so much easier. This creates an open-plan space and lets you incorporate garden living into your home. If your home allows it you can use them to create an entire glazed wall to fill your home with light.
Let the light flow around your whole home
If you have some darker rooms without outside walls, consider adding internal windows to borrow light from other rooms. Another option is to have all your inside doors glazed to spread light around. Internal windows can also make your space feel larger and act as a focal point. Experiment with bright colours or decorative glazing patterns to add style to your home.
Get the wow factor for your home
If you have a flat roof or orangery that could do with a boost, a lantern roof is the perfect way to show your home some love. Made up of elevated panels, they give you a stunning glazed ceiling which acts as a centrepiece. Perfect to impress in dining rooms or a lounge, they are the beautiful eye-catching element your home needs.
The best of both worlds
If you have a solid or tiled roof you don't have to miss out on light. Solid roofs are fantastic thermal insulators and allow you to keep some privacy. However, they don't offer the same look as a glazed roof. With the addition of skylights, you can fill the room with light as well as control air flow around your room.
Create a sun-filled extension the whole family can enjoy
Conservatories and orangeries are brilliant ways of adding light-filled space to your home. However, you could also enjoy a bespoke glazed extension. With a single-storey extension, you can create the perfect room for your family and match it exactly to your home. Choose as much or as little glazing as you like with a choice of windows, skylights, glazed doors and lantern roofs. Create a beautiful glazed extension that truly complements your home.
Stand out from the crowd with your glazing
One of the easiest ways to add light to your home is to add more windows. You don't have to follow the rules and be like everyone else. If there's a room that could do with an injection of light and you have a space doing nothing, have a window placed there. Whether you have uPVC, heritage or aluminium, you will enjoy a secure and energy efficient home that bursts with light. Aluminium windows boast slimmer and sleek frames which allow more light to fill your home. Another tip is to place a mirror opposite your window, this creates the feeling a of larger brighter room instantly.
Open your home to the light
Knocking through your internal walls will open up your space and let light flood in from connecting rooms. Making your home open-plan modernises it as well as making it feel larger. By removing walls, you will instantly have more usable space; perfect for a kitchen/dining room.
Easily maximise natural light to create your perfect home
From a glazed extension to Bi-fold doors and windows, here at SEH BAC we have everything you need to transform your home. Get in touch today to find out what a touch of light could do for your home.