Back to news
House ideas for 2017: Exterior design trends
19 January 2017 |Blog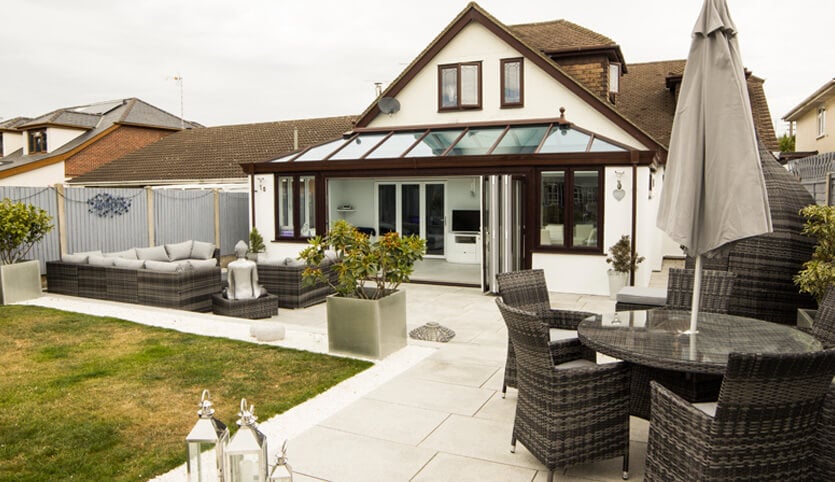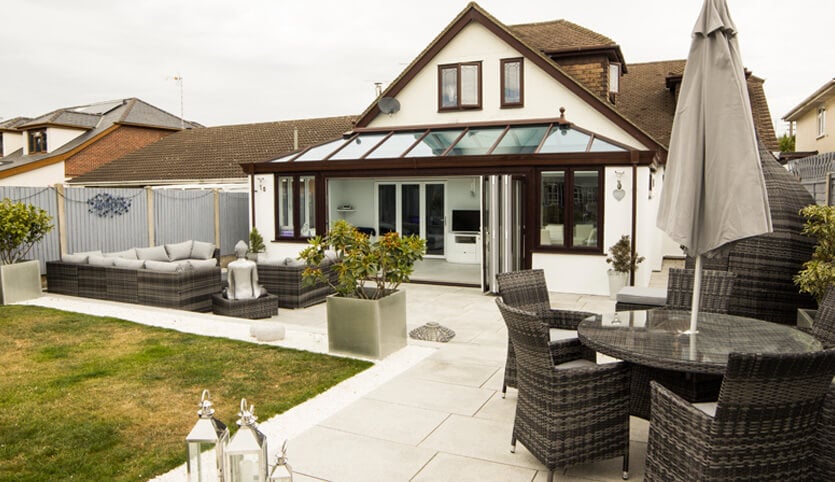 Time for a change but not sure what to do? The New Year can be a great way to breathe some life into your home and give your property a facelift. As well as adding value and kerbside appeal, having a home you are proud of can improve your general wellbeing. If you aren't happy with the appearance of your home, before you consider moving, why not improve? Here are some popular trends for 2017 that can really add the wow factor to your home.
Wonderful walls
If you want to completely transform the look of your home as well as increasing its value, rendered walls could be the way to go. This involves a combination of sand, cement and masonry paint to give a smooth finish to any exterior wall. This is perfect for homes that have mismatched or uneven walls. If your home has a brick exterior it can instantly make it look like new.
Cladding is also another option to make the exterior of your home as attractive as the interior. With timber and stone cladding as possibilities, you can give your home a new lease of life. With stone cladding you can add a rustic feel to your property and dramatically alter its aesthetics. A brilliant choice if you want your home to stand out from your neighbours.
Add some drama with glazing
Fancy a really quirky window design or want to create a focal point in your room? Sometimes the traditional window styles just won't do; that's why we offer you complete control over your windows. From arched and piked windows to completely bespoke tailor-made designs, the choice is yours.
Available in uPVC, wood style and aluminium and in unlimited RAL colours, you really can have anything you like. Bespoke windows are also a fantastic idea if you have an awkward space that you are struggling to fill. Why not inject some natural light into your home with a creative window design?
Bring the inside out
An extremely popular trend at the moment is to blend your inside and outside living spaces. Make the most of your garden throughout the year, creating an open plan feel throughout your home. Outdoor dining is becoming more fashionable with outdoor dining furniture and ovens seeing an increase in popularity. With this in mind, the rise in bi-fold doors also goes hand in hand with this. Almost seen as mobile walls, these doors flood a room with sunlight and can span the entire length of your home if desired. Their slimmer frames allow for more glass and therefore more gorgeous views.
Eco-friendly materials such as bamboo are a great choice if you're planning on transforming your garden. Porch swings and outdoor pizza stoves can add that final slice of luxury to your garden. With our range of patio options, you can transform your garden into the most loved area of your home. Make your garden parties the talk of the neighbourhood with a stunning outdoor living area.
Home transformation specialists
Here at SEH BAC, we can help with all your home improvement plans. From windows and doors to extensions and driveways, we can find the right products for you. Guiding you through the design process and providing superb aftercare, choose us when looking to renovate. Get in touch today to discuss how we can help you.