Back to news
Discover these 5 secret tips to choose a front door colour to suit your home
6 March 2017 |Blog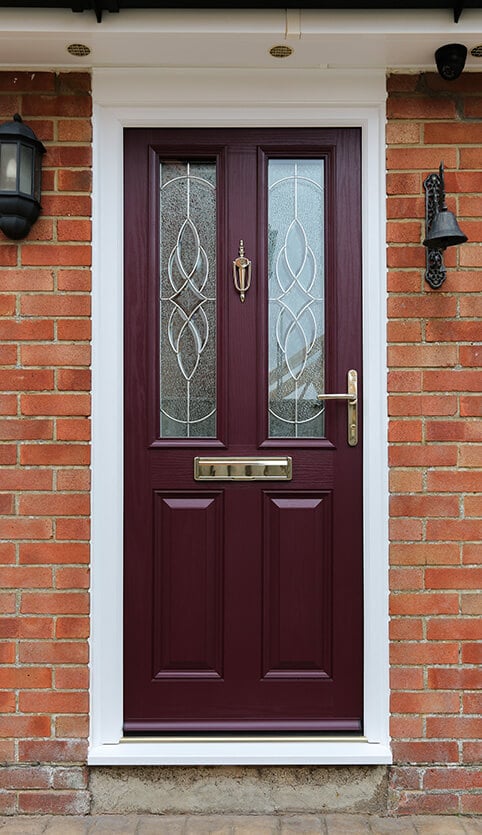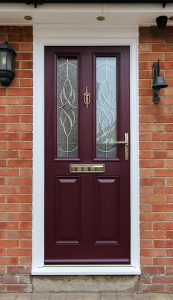 Kerb appeal is important and your front door can say a lot about you and your home. Choosing a front door colour is an important choice for many reasons. If your home looks good, you're able to enjoy it more and take pride in it. A welcoming front door colour will help lift your mood as well as welcoming you every time you return home. If you're planning to sell your home soon, an attractive front door can work wonders – especially as colour is proven to have a profound effect on mood. Here are some tips that it's important to remember when picking your front door colour.
Time and style are important
Remember that natural light can alter how a colour looks so bear this in mind when you see a colour in a showroom. Also, the time of the day will affect how a colour looks so consider this when picking your shades. Take into account the style of your home. Country cottages suit gentle pastel colours, while Victorian terraces go perfectly with rich and deep tones. An older property might not go well with such a bright and modern colour palette.
Allow your personality to shine through
What impression do you want your front door to give to others? Do you want to stand out and have the wow factor? If you have a bright and bubbly personality then go with a bold colour. However, a gentler more reserved colour might be better suited if this isn't your style. Sometimes it can all boil down to the detail. Add decorative hardware such as traditional pewter knockers or modern chrome letter plates to add the finishing touches.
Colours can communicate
Certain colours can communicate emotions and your front door is no different. If you want a timeless colour that will never age, choose black. An elegant choice that adds sophistication, this colour brings to mind all the glamour of Hollywood. Red is a bold choice that suggests a vibrant and exciting home. If you want your home to have a sense of relaxation, opt for blue. This colour gives a calming feeling to those around it. If you decide to pick an adventurous colour, plant some similar coloured plants nearby. This allows the colour to flow and stops it looking out of place. White is another popular option, but remember that uPVC is not restricted to this colour.
Do you want to match or contrast?
Consider matching with your interior colours. Your front door should be a suggestion of what's inside, rather than setting a completely different tone. Take a look at the other houses on your street. Is there a similar theme amongst them? Do you want to stand out? If your road could do with a splash of colour, then go ahead and buck the trend.
An unlimited range of front door colours
Of course, you don't have to follow these rules. With such a wide range of colours in all of our entrance doors, you can pick the new front door colour that is right for you. Here at SEH BAC, we offer entrance doors in timber, uPVC, aluminium and composite styles. These all come in the extensive RAL colour options which offer any colour imaginable. Our superb range includes authentic Oak finishes and popular shades like Chartwell Green and Lavenham Blue. Contact us today to discover what beautiful colours we can bring to your front door.