Back to news
How to Choose the Perfect Conservatory this Spring
16 April 2015 |Blog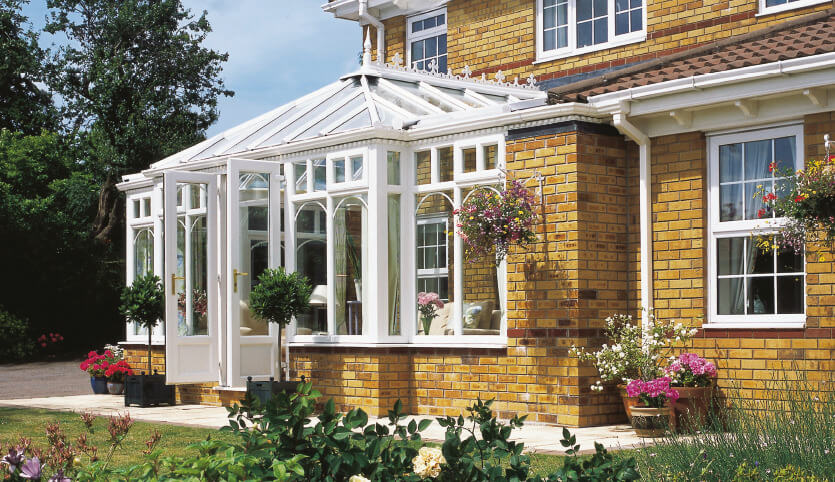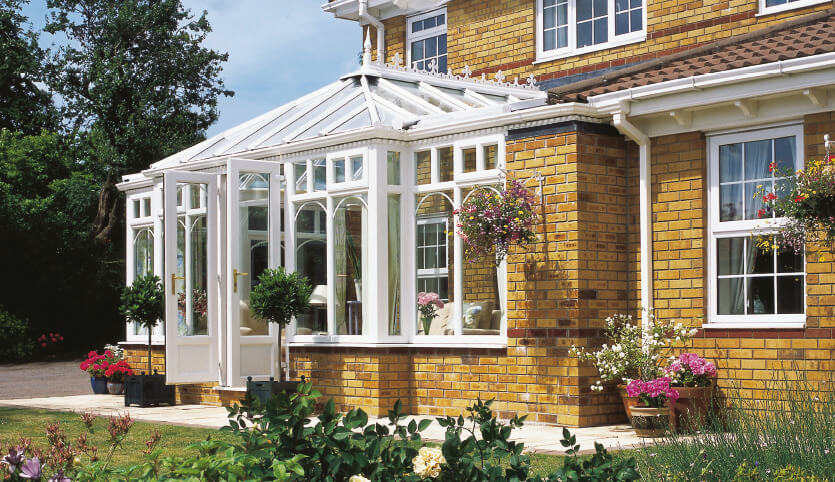 Spring is the time of year when our mind turns to change and the trees transform from bare to full of life once again and the better weather encourages us to get outside.
It might also influence you to make the most of your garden space and enjoy the sunshine all year round by investing in a conservatory.
When the sun shines and the sky is clear, there is no better place to be than your garden or conservatory – or both. It creates the perfect gateway between home and garden – making your home feel more open and creating the perfect weather proof terrace.
Sometimes there is nothing more uplifting than getting a good dose of daylight. Imagine enjoying breakfast, lunch or dinner with that outside feel minus the threat of flying insects or a freak gust of wind.
Even reading a book, watching TV or catching up with friends over coffee can become more enjoyable with a better environment.
Our conservatories are designed bespoke to you and your home – with expert knowledge and the most modern materials available.
Our roofing and glazing materials allow temperature to be controlled, reflecting sunlight to provide a cool environment in summer and keeping in heating during the winter – creating a place you can enjoy all year round.
From our selection of designs and materials, you're sure to find a design that fits to you. All our designs come in aluminium, wood and uPVC.
At first the selection of different conservatory designs can seem daunting but once you identify their individual factors and qualities – you're sure to work out what works for your home.
Edwardian, gable and Victorian conservatories are usually the designs we are most familiar with. Their classic style is popular in British homes. Victorian conservatories are the most popular with their pitched roof and three or five facets – this gives it a curved appearance that provides maximum space. Edwardian are similar in style but with a rectangular floor plan, usually with a flat front and apex roof. Gable meanwhile has a rectangular floor plan and triangular front – instead of the roof sloping backwards; it stays upright like the end of a house.
Other popular and adaptable designs are the lean-to, orangery and loggia. More modern in design, they make an easy addition to a home. Lean-tos are rectangular with a roof that 'leans to' the main property – making it a suitable choice for most homes. An orangery is elegant in style and has its beginnings hundreds of years ago when used by the elite to grow exotic fruit. Now the orangery serves as a bright open space with a luxurious edge. Loggias also take their inspiration from history – the Italian Renaissance to be exact while combining it with modern British building techniques – creating a design that provides the middle ground between extension and conservatory.
For larger homes and gardens, T and P shaped conservatories can be the ideal choice – allowing you to make the most of your living space – both are a combination of two styles. The T-shaped conservatory can be Victorian, gable or Georgian in style but includes a central projection. A P-shaped conservatory meanwhile combines the style of a lean-to with a three or five faceted Victorian conservatory. The style of these allows you to use your conservatory either as one big space or divide into separate areas such as a living space/dining area.
Whatever style you opt for, a conservatory can help transform your home for the better – making an instant impact on space and the enjoyment of your home.
So why put it off any longer? Refresh your home this spring by choosing the perfect conservatory.