Back to news
How to choose the right glass for your windows
16 September 2023 |News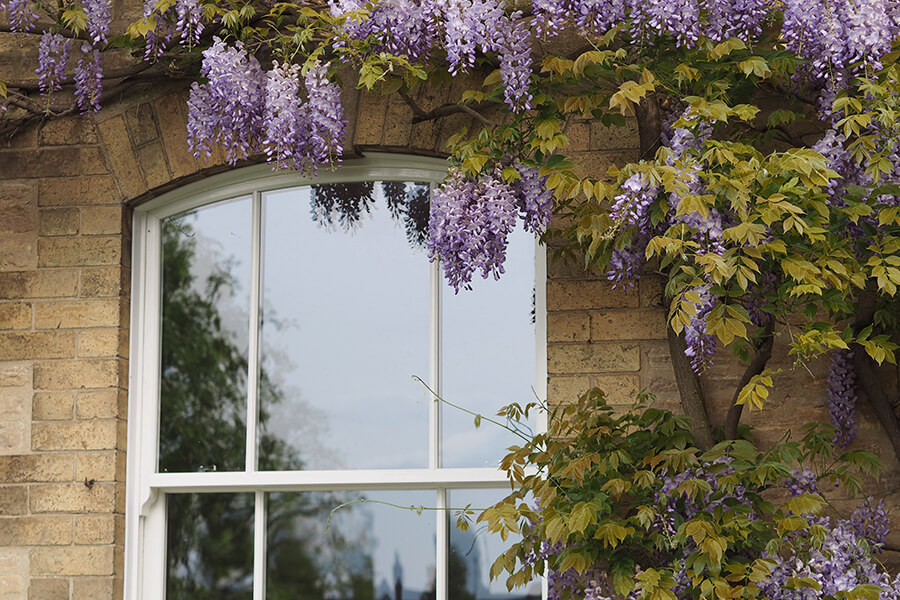 Windows are a vital part of any home, providing natural light, ventilation, and a connection to the outside world. Selecting the appropriate glass type for your windows is a crucial decision that affects both the aesthetic appeal and functionality of your home. Different types of window glass offer various benefits, including energy efficiency, security, and noise reduction. In this guide, we will explore the different window glass options available and help you make an informed choice.
Consider your window glass for each room of your house
Replacing the windows in your home means more than just choosing the frame and colour. You will also need to make sure you have the right glass. In fact, you may also need to think about having different glass in each room of your house. Consider the following:
Energy Efficiency – Choose glass that provides adequate insulation to help regulate indoor temperatures, reducing your heating and cooling costs.
Sound Insulation – If you live in a noisy environment, opt for glass that offers excellent sound insulation to create a peaceful interior.
Security – Consider your home's security needs and select glass that provides resistance to break-ins and impacts.
UV Protection – Protect your furniture and interior from harmful UV rays by selecting glass that blocks ultraviolet light.
Energy efficiency and U-values
Cold windows will result in heat loss, and windows in a north-facing room will need to be energy efficient as those rooms don't benefit from natural light to warm them up. U-values measure how much heat is transferred through a window, with a high U-value meaning there is more heat transfer and a low U-value meaning there is less. The lower the U-value, the greater the energy efficiency, with U-values as low as 1.3 W/m2K, meeting and far exceeding all current UK regulations for window and door energy efficiency. Glazing options that help a window to achieve a low U-value will help to save you money on your energy bills. Low Emissivity (Low-E glass) glass, which is different to standard glass as it features a special microscopic coating, is also more thermally efficient. The combination of two highly efficient glazing panels and the Low-E coating stops 56% more internal heat from escaping.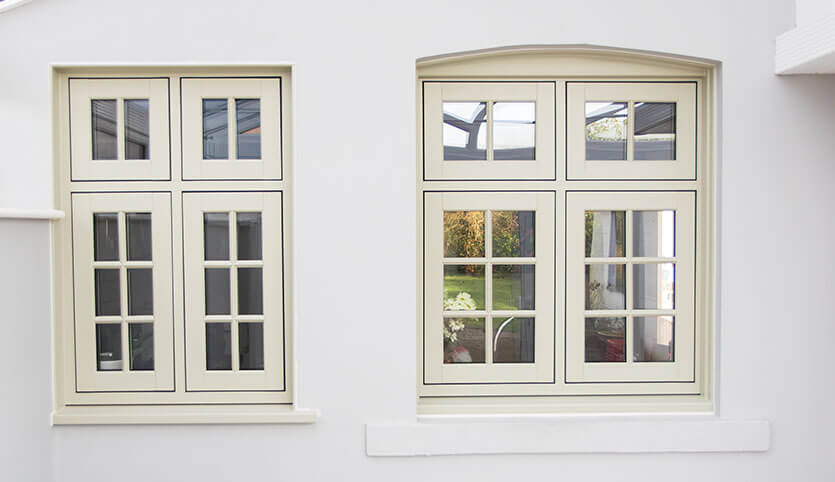 Reduce external noises in your home
If rooms in your house look out onto a busy street, then acoustic glass can substantially reduce the amount of noise that is transmitted through the glass and window. The built-in acoustic layer disrupt the soundwaves so your window will block out external sounds from travelling into your home.
Tough glass to protect your home
Laminated glass has a built-in transparent layer so that it is much tougher to break than standard double glazing, resisting forced entry and enhancing security. Laminated glass will not shatter either, making it much safer all round. Combining tougher glass with high-quality frames and multi-point locking features will provide unrivalled security and strength from forced entry.
Protect against harmful UV rays
Sunny south or west-facing rooms in your home may look and feel nice and bright as they receive the most sun during the day, but chances are they are prone to overheating and the sun beating through is causing fabrics and furnishings to fade. Glass with a specifically engineered Low-Emissivity coating will keep out the heat from the sun and protect your carpets, curtains and furniture against damage from harmful UV rays.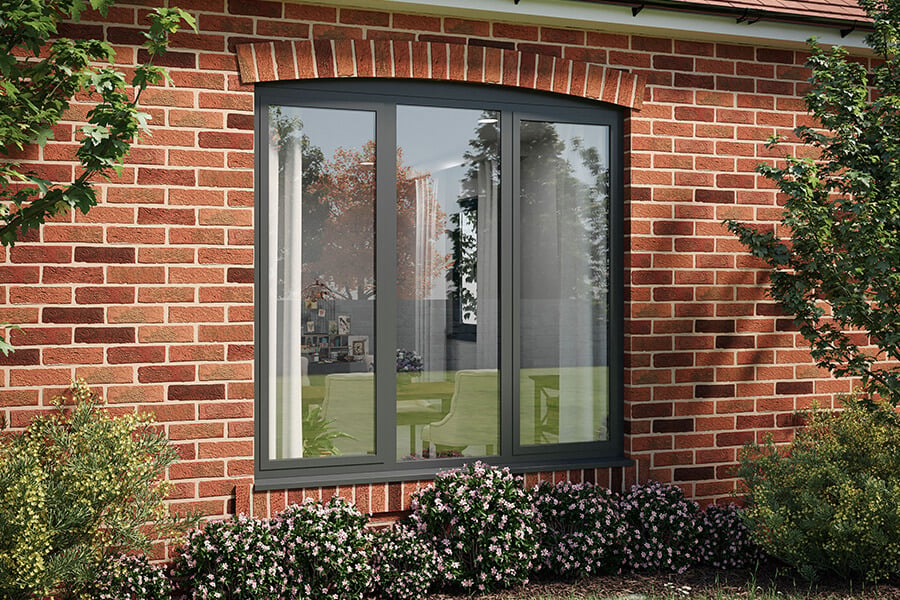 Decorative glass to complement your home
You can go bespoke with your window glass. For example, frosted glass windows would maintain privacy while still allowing sufficient natural light in, making them perfect for a bathroom, while you can replicate authentic designs to suit historic homes with stained glass.
The best glass options for your windows
When you replace your windows with us, you can choose from the best window glass options to enhance the overall comfort energy efficiency, and security of your home.
All our windows come with EcoMAX Glass™ as standard. EcoMAX is the most sustainable glass on the market and is produced using the most recycled products of any manufacturer in the country. It provides high performance that is comparable to any other A rated glass and its strong double-glazed construction has been designed to withstand harsh weather conditions, keeping your home thermally efficient and at an optimum temperature throughout the year.
You can upgrade to Comfort Glass, which is more energy efficient, more secure, and offers greater noise reduction than triple-glazing while being more cost effective. Thanks to its Low-Emissivity coating it blocks up to 56% internal heat loss for unrivalled thermal performance and blocks 99% of harmful UV rays from coming in, And, thanks to the robust nature of its laminated layer, you can rest assured you are protected from break-ins too.
Contact us for advice on the right glass for your windows
The type of glass you choose for your replacement windows can impact your home's comfort, energy efficiency, and security. Ultimately, the choice between EcoMAX and Comfort Glass comes down to your individual needs and preferences. Our team of experts is always on hand to help you choose the perfect glass solution for your windows, so feel free to contact us today to discuss your requirements.