Back to news
'How To' – Our Spring Cleaning Checklist
10 May 2012 |Advice & Guidance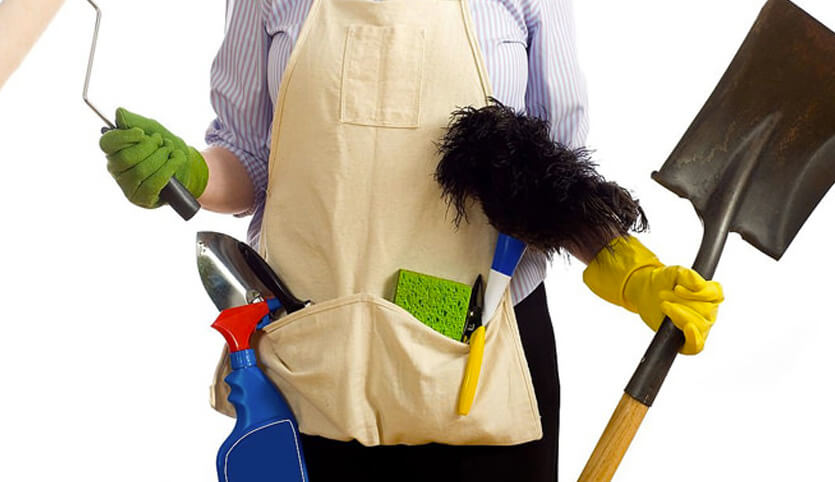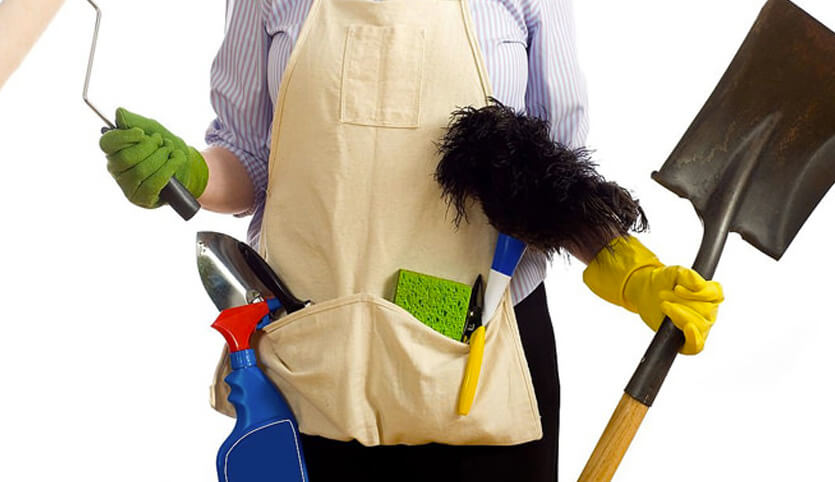 Well, Spring is well and truly upon us now (apart from the weather!). So we thought while you had to stay out of the rain, we'd give you our top tips for staying in and getting the spring cleaning done! Spring cleaning sounds painful, but once it's done, hopefully the sun will be back out and you can enjoy the Spring properly!
Luckily, spring cleaning isn't a very complicated task, and when broken down into simple steps, it can be accomplished thoroughly and quickly. We've tried to put these together to suit most homes, but if you think we've missed any just let us know in the comments at the bottom!
Bedrooms
As a general guide, each bedroom will need all the same basic cleaning tasks:
Dust ceiling fans (if you have any), then furniture
Clean the mirrors
Take down curtains & remove bed linen to wash
Dust any other window treatments/accessories
Clean windows inside and out (that dirt on the sealant will come off!!), and wipe down windowsills and frames
Wipe down walls if needed, working from top to bottom, as well as the top of door frames (great time to get crayon/pen off the way if you have kids!)
Wipe down skirting boards
Vacuum or sweep the area under each bed, and organise anything stored under the bed (or throw it away!)
Finally, after all vacuuming or sweeping is completed, mop hard floor surfaces. Repeat in each bedroom and hallway, then move on to the bathrooms…
Bathrooms
Bathrooms can get a bit fiddly, and nasty too! But when the whole room is sparkling once you've finished, you'll really appreciate doing it! Usually a little old-fashioned elbow grease is needed in the bathroom, so scrub away! We've put the following together as a guideline:
Cleaning your bathtub, shower and any tiles in the bathroom
Rinse the tub, shower, and tile thoroughly – you don't want to leave any residue!
Wash the shower curtain if needed or clean shower doors
Remove any rugs; shake or launder
Clean any windows, windowsills, and tops of window frames
Clean walls, mirrors and cabinetry
Wipe down vanity surfaces and shelves
Clean exterior of toilet and scrub interior of toilet, especially under the rim, with a toilet brush
Finally, sweep and mop bathroom floor
Past the worst and nearly finished!
Move on to the common areas of your home, following the same cleaning routine used in the bedrooms. In addition, vacuum any upholstered furniture, as well as the area beneath furniture. Clean any cobwebs from the corners–long handled dusters are perfect for this. Vacuum or sweep the floors, then mop any hard floor surfaces.
The Kitchen
Finally, tackle the kitchen. Another fiddly one, but not as bad as the bathroom…
Clean inside the oven if needed, using either a commercial oven cleaning product, or (our secret tip!!) a mixture of baking soda and water
Wipe down exterior oven doors
Wipe out refrigerator including door, drawers, shelves and the top of refrigerator
Wipe down cabinetry, and declutter cabinets as needed
Scrub the sink, and rinse thoroughly
Clean out microwave and exterior surfaces
Wipe down range hood, and clean oven burner pans if needed
Wash countertops with a nontoxic solution
Sweep and mop your floor, and you are finished!
Now that your Spring cleaning is finished, you can relax and enjoy your fresh, clean house, and the beautiful days to come!
Hope SEH BAC didn't miss anything! If we did, why not tell us your list? You can leave your comments below, or if you have Twitter, Facebook or Google + – you can find us on there all the time!