Back to news
Spectacular installation wins SEHBAC Ultraframe's Installation of the Month
2 March 2021 |Company News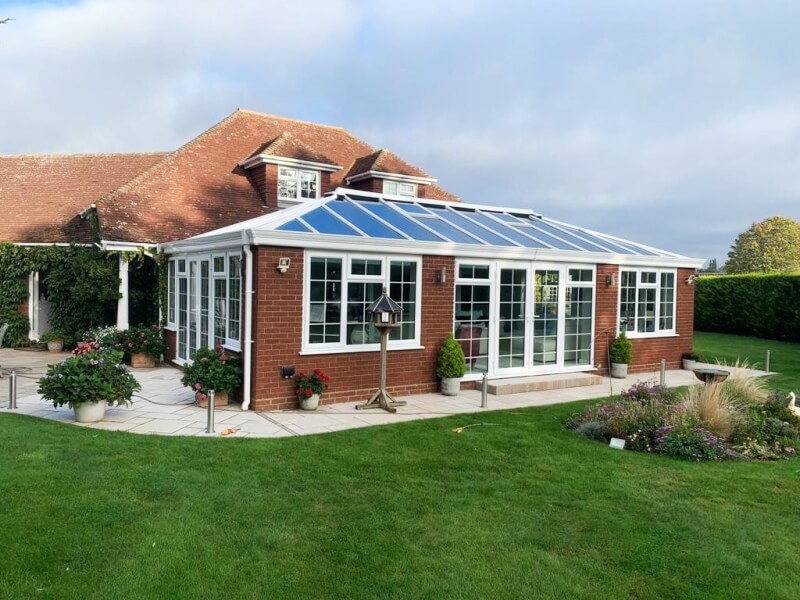 A spectacular installation from the SEHBAC team has scooped Ultraframe's Installation of the Month first prize.
The winning installation, which has also scooped SEHBAC a finalist slot at the GGP Installer Awards 2020, involved creating a hybrid orangery for the client that featured the Ultraframe Classic roof.
They were looking to extend out from the kitchen and dining room and wanted a large structure that would fit in with the look and style of the existing property on the outside and allowed light in to provide a year-round living space.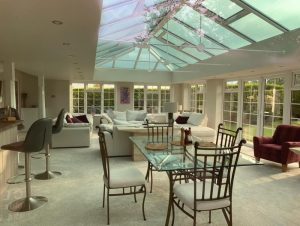 SEHBAC received a certificate and kindle for coming first, while the homeowner has been given £50 of M&S vouchers. However, the company will give their kindle prize to the homeowner as well, to thank them for letting them use the installation for award entries.
SEHBAC's MD Peter Wheeler said: "We are so proud of our team for going the extra mile and winning the Ultraframe Installation of the Month Award, but we also understand that we need the agreement of the client to enter what is essentially their property into these awards. So, we'd like to show our appreciation by giving them the kindle."
Since 2015, Ultraframe, a leader in the design and manufacture of conservatory roofing systems, has given the Installation of the Month Award to installers who show off the very finest examples of their roof and extension products.
"As a trusted Ultraframe installer to be awarded an Ultraframe Installation of the Month Award and come out on top of thousands of entries is such a privilege," added Peter.
"We always go the extra mile in all our installations, which is a testament to our team's dedication, experience and commitment to excellence."
SEHBAC operates 13 showrooms across East Anglia, the South East and the Home Counties and is part of multi-million-pound Ipswich-based One Group Construction, a £160M group of specialist companies which complete major infrastructure and construction projects across the UK.
For more information, call 0800 666 444 or visit www.sehbac.com.