Back to news
7 interior design tips for a pet-friendly home
31 August 2016 |Advice & Guidance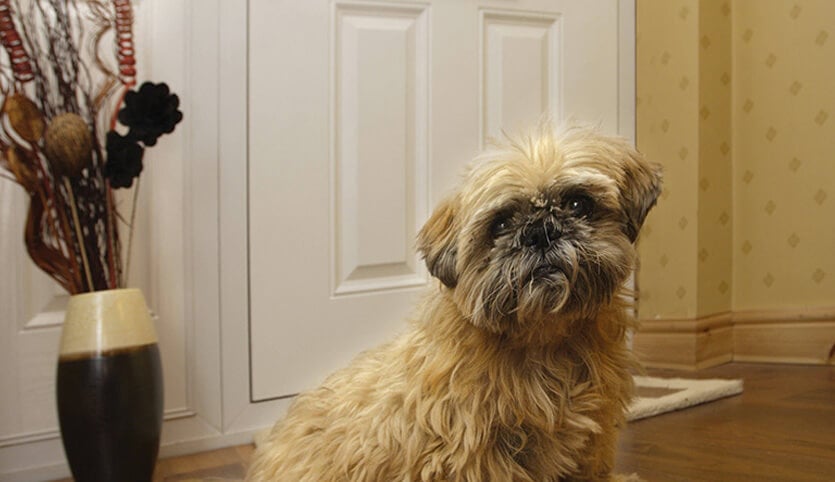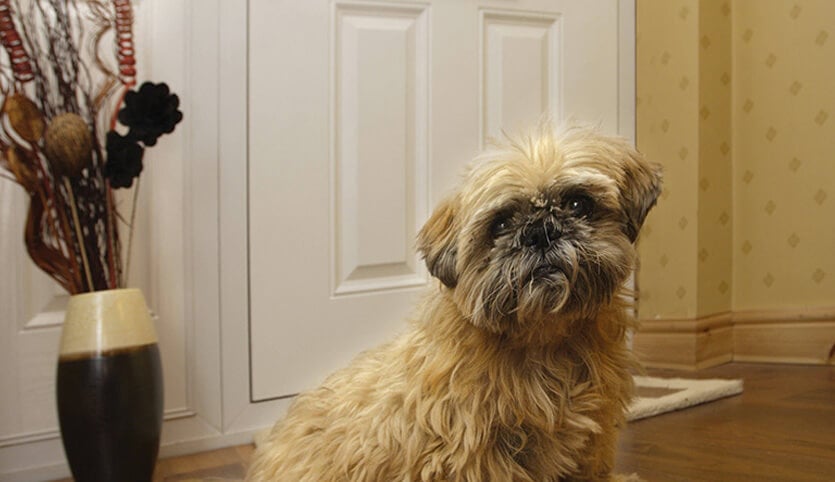 At SEH BAC, we're in the business of helping our clients create spectacular bespoke home improvements. And given the fact that some 12 million households in the UK have a pet, it's safe to say that many of our clients are concerned with how best to redesign their interior so that it's better suited for cohabiting with a four-legged friend.
Here are a few crucial interior designs tips for a more pet-friendly home:
Choose colour motifs based on your pet's fur colour. 
We're thinking specifically about upholstery here. Why create more problems for yourself than you have to? If you have a heavy shedder in the house, do yourself a favour and decorate accordingly. Choosing furniture that approximately matches your pet's fur colour makes those hairs more difficult to see.
Know the score with leather.
Speaking of upholstery, leather is a popular interior design choice for pet owners. It's looks and feels luxurious, and there aren't any fibres to be plucked up and torn. However, leather can be punctured by large claws – and a hole in your leather upholstery is difficult to repair. High-quality, semi-aniline leather is the most pet-friendly option.
Invest in pet screens.
At SEH BAC, we regularly install new triple and double glazed windows for customers around Essex. The windows we install are extremely durable, but the same can't always be said of the screens that our clients install. If you plan on leaving the windows open at some point, you'll want to make sure that claw-resistant pet screens (made from durable mesh) are in place to prevent cats, dogs and even birds from making an escape.
Don't buy any expensive rugs.
Rugs are an excellent investment in general, because they're great, easy to clean and can be thrown out when they have run their course. Rugs certainly stand up to pet traffic for a time, but they are going to wear out relatively quickly. Spend less on your rugs and plan on replacing them ever so often.
Prefer hard floors (but not necessarily hardwood).
Carpet is difficult (read: expensive) to clean and is likely to absorb odours form the inevitable accident or two that's going to happen. Hardwood floors, on the other hand, are a breeze to clean. Just bear in mind that large dogs' claws may scratch or mar hardwood surfaces. Ceramic tile is the way to go, because it's durable, scratch-resistant and incredibly easy to clean.
Keep your pet's nails trimmed.
Do yourself a favour and stay on top of this task. Untrimmed nails are going to catch on fibres in the carpet and upholstery in your house. This is going to cause everything to wear out more quickly.
Paint is better than wallpaper.
That's not to say that you can't have wallpaper in your house. Just know dogs and cats are likely to brush up against wall surfaces, as well as potentially drool on and scratch them. Save your wallpaper for rooms that the pets will seldom (if ever) be allowed to enter.
Living happily with a pet requires making a few compromises (and least when it comes to design), but the payoff is completely worth it. And don't hesitate to contact us to learn more about how we can help you beautify your home with attractive doors, windows and conservatories.