Back to news
Modern conservatories: 5 contemporary styles for 2017
22 February 2017 |Blog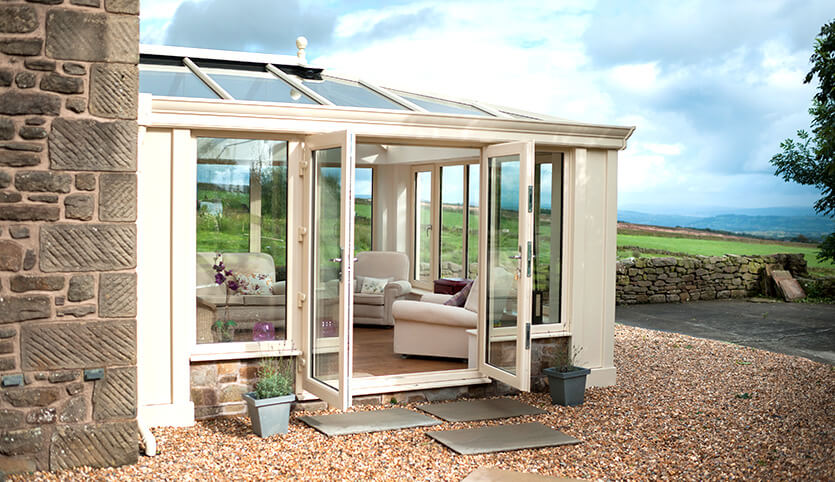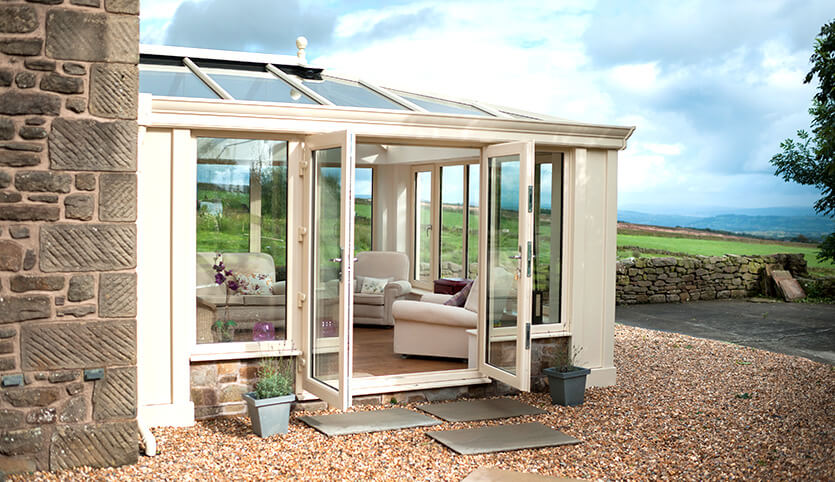 What makes a conservatory modern? Is it the materials, the amount of light that fills it or how you design it inside? The biggest modern trend you can follow is individuality. The choice to have your home how you want it. With the range of different conservatory styles out there, you're sure to find one that's right for you. If you're looking for the perfect style of conservatory to modernise your home, look no further! We have found the top five styles for modern conservatories to transform your home in 2017.
Loggia's you'll love
These are becoming extremely popular at the moment. A loggia is a combination of British manufacturing and Italian design. Blending an extension with a conservatory, these can become a truly beautiful part of your home. With insulated columns and glazed panels, it's the perfect choice for evenings where you want to admire the view but keep warm.
If you love it, why change?
Sometimes blending in can be a good thing. Some homes suit a conservatory that completely contrasts with the rest of the house where as others don't. A tiled roof conservatory can be a compromise. It allows your conservatory to look from the outside like the rest of your home. It also allows you to have improved insulation and will make the conservatory feel like an extension of your home.
Luxury and elegance
Ultimate luxury is achieved with an orangery. Combining solid walls, a vaulted ceiling and beautiful glazing, they will add the wow factor. With an elegant design, natural light floods in with the addition of a lantern roof. Perfect as an entertaining dining room or a living room with a difference, it will become your favourite room.
Live in style
Who said conservatories must have fully glazed roofs? With a solid roof, you can still enjoy the benefits of a traditional conservatory with a solid roof. Maybe your garden is overlooked and you want more privacy or you want to reduce the sunlight that can enter. A LivinRoof conservatory offers superb insulation but allows you the flexibility to have as much or as little glazing as you want.
Sometimes the original is the best
If you prefer a traditional conservatory design, there are still ways these can be modernised. From the classic Gable and Victorian styles to bespoke P and T-shaped ones, you can have it however you want. Aluminium is the ultra-modern material choice that can give your home a contemporary and sleek appearance.
If you're looking for more information on conservatories, read this article from Which?, featuring images of conservatory installations by us.
A wealth of choice to suit any home
Modern conservatories are what you make them. With the interior design you want and personal touches, you can create a room perfect for you. Bifold doors could be added to any of these styles to incorporate your garden into your home too. Here at SEH BAC, we can create any of these and more. Talk to us today to discuss modern conservatories that will transform your home.