Back to news
A closer look at the most fashionable home trends for 2019
16 January 2019 |Blog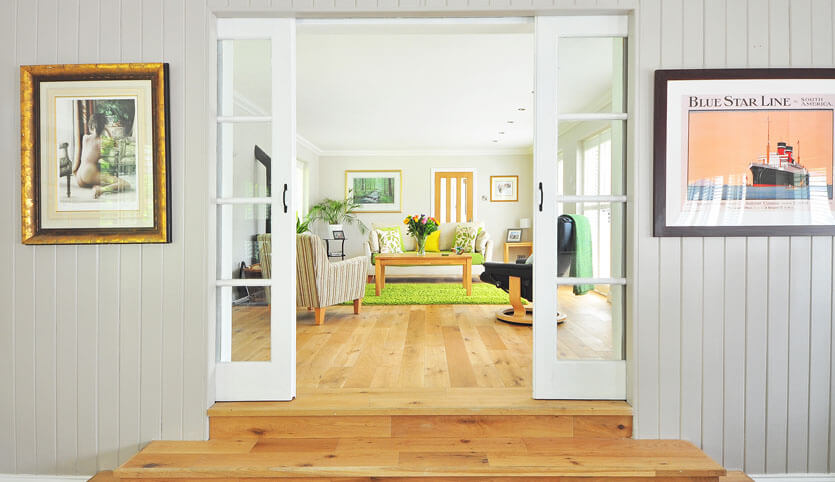 New year home improvement plans are a fun and imaginative way to get your home ready for the coming year. But with so many diverse interior styles to choose from, it can be a difficult task to decide what will suit you and your family best. So, we thought we'd offer a helping hand by taking a closer look at the hottest home trends set to be popular in 2019.
Dulux Colour of the Year
Washed, muted and earthy tones are set to dominate home décor this year, so it makes sense that the Dulux Colour of the Year 2019 is the delicious caramel shade of 'Spiced Honey'. Neutral yet warm, interior designers are suggesting this raw and natural hue is ideal to be paired with rich vibrant shades that you've fallen in love with but may not be confident enough to cover an entire room in.
Pantone Colour of the Year
Staying on trend with energizing yet soft hues, design-savvy Pantone has chosen PANTONE 16-1546 'Living Coral' as their colour of the year for 2019. Vivid yet soothing, Executive Director of the Pantone Colour Institute Leatrice Eiseman explains;
'Colour is an equalizing lens through which we experience our natural and digital realities, and this is particularly true for Living Coral. With consumers craving human interaction and social connection, the humanizing and heartening qualities displayed by the convivial PANTONE Living Coral hit a responsive chord.'
2019 interior design ideas
Pinterest, the social media app where more than 250 million people across the globe visit to discover new ideas, have recently released interior trend predictions for 2019. Their annual 'Pinterest 100' list is based on the top trending terms that homeowners plan to transform their home with this year. From these, our favourite upcoming interior trends include:
As you can see, natural colours combined with bold accessories, sculptural and architectural hanging house plants and geometric patterns are set to dominate 2019 home interiors. 70s retro is set to make a comeback too, fusing oranges, browns and beige tones with natural textures, woven furniture and fringed/trimmed inspired items.
2019 exterior décor insight
With regards to garden design trends coming our way in 2019, bold colours ecologically planted to cope with the UK's increasingly extreme weather is the main theme here. Those of you who are short on outdoor space may be interested in the 'vertical garden' trend on course to hit Britain this year. Outdoor contemporary fireplaces, distressed timber cladding, log walls and metalwork will also find their way into UK gardens too.
2019 home trend inspiration from our Pinterest board!
Invigorate your South East home & begin the new year in style
It looks like we're set for a rather vintage year, united with a contemporary twist that's firmly focused on climate change and the environment. A new single storey extension could be just the answer you're looking for to add much needed space and create an area that's both relaxing yet unique. Contact the SEHBAC team for expert home improvement support and advice, for complete peace of mind this year.