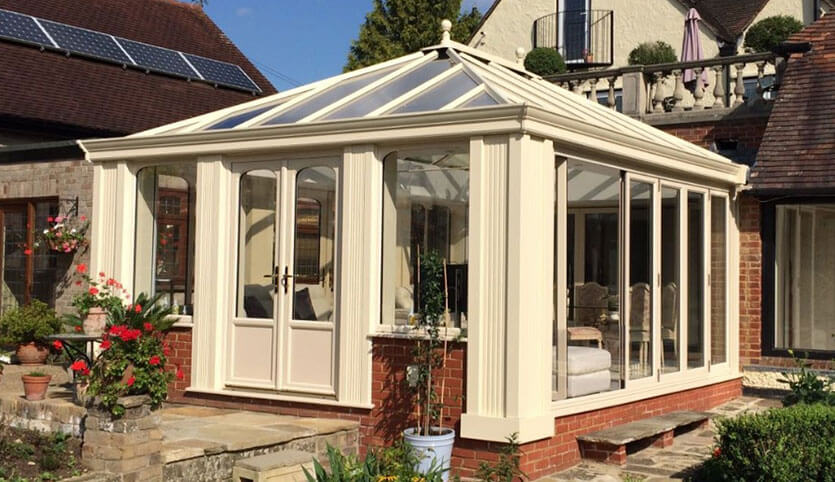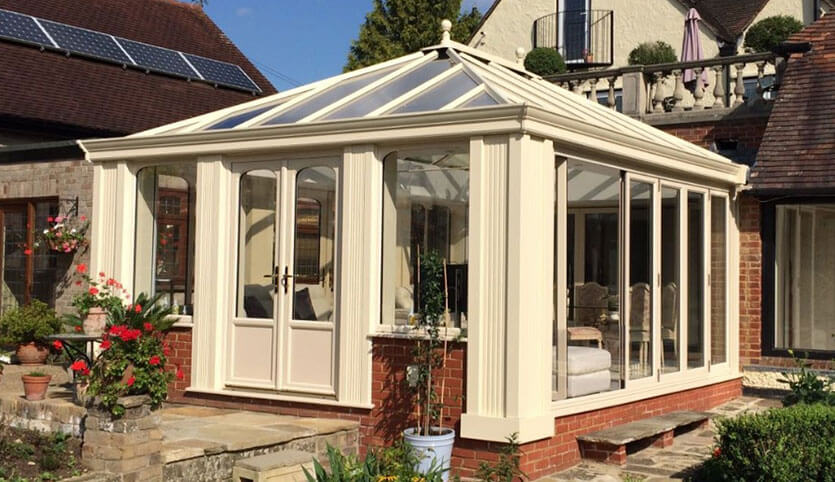 Here at SEH BAC, it's been a fabulous and busy year for us. Kicking off with our 45 year celebrations, we're one of the UK's longest established and respected home improvement companies. Serving homes across London, East Anglia, Essex and Suffolk, we thrive on providing outstanding products and service. Our longevity goes to show that we're a name you can trust. Here's what we've been up to in 2017.
Our Centre of Excellence
Back in September, we opened our Centre of Excellence in Colchester. This is the most innovative of all our show centres and showcases the best of our home improvement range. We had an amazing open day which saw TV presenter Dominic Littlewood officially open the site. This 5000 square foot show centre joins our 11 other show centres across the South East. Here you can browse our extensive range of conservatories, orangeries, windows and doors.
An award-winning year
It's been a year of awards for us in 2017. We have been named the South-East Company of the Year by the Master Window and Conservatory Installers Association. The association helps homeowners find reliable and reputable window, door and conservatory installers across the UK. To be recognised as a credible company who always put our customers first is our aim. This year also marks our first win at the G Awards. We were invited to the awards ceremony in London where comedian Russell Kane announced the winners. We were extremely proud to win Promotional Campaign of the Year as well as the prestigious Installer of the Year. These highly sought-after awards are judged by industry professionals, so it was a great honour to win these.
Supporting our local community
As well as bringing stunning home transformations to our customers, we also take our community responsibility seriously. We completed a full window refit for Westcliff Theatre in Clacton-on-Sea which brought the beloved venue back to life. This also saw us win the National Home Improvement Council's award for Delivering Community Benefit Through Home Improvement. We've also renewed our sponsorship of Ipswich Town Football Club which we've been doing for over 20 years.
Continued commitment to customer service
Our customers are extremely important to us and we constantly take on all feedback to improve our service. Our Trust Pilot score is consistently high, and we love reading all the comments about our helpful staff and how we've helped improve your home. At an average of 8.9 out of 10, we'll continue building on this to ensure every customer's expectations are met. Read some of our recent reviews here. We also reached an impressive score from the UK's leading customer experience indicator. The Net Promoter Score, conducted through Barclays Bank, surveys customers on our service, their experience with us and our products. Our average is an impressive 8.9 out of 10 which allows us to prove our commitment to establishing lasting relationships with our customers.
Your home improvement specialists
We're always on the lookout for how we can improve our service and product range to ensure that each year is better than the last. Here's to 2018! Get in touch with us today to find out what we can do for your home, from extensions to conservatories and bi-fold doors.