Back to news
Personalise Your Conservatory
21 July 2015 |Blog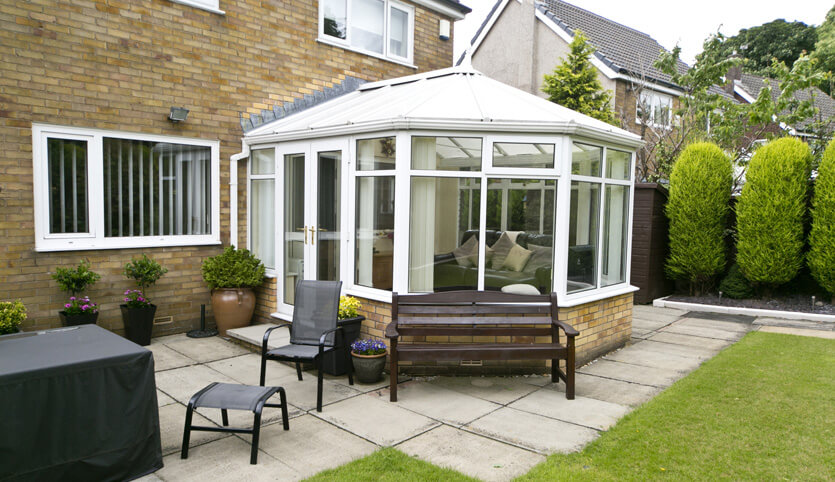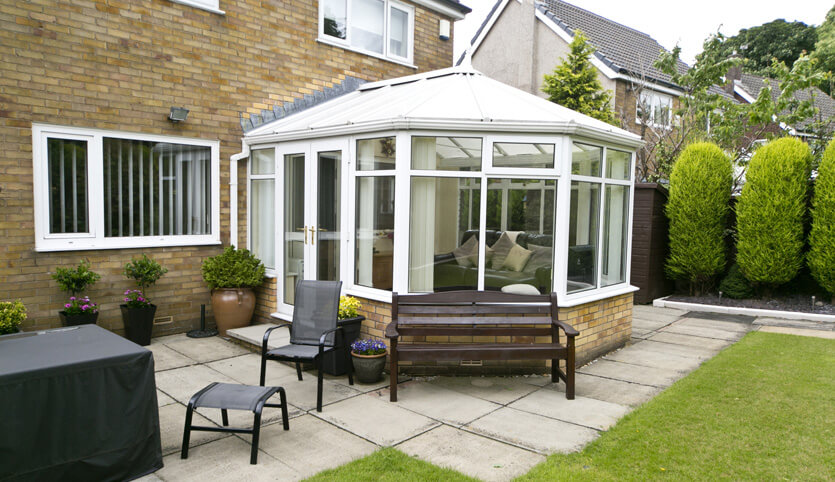 Conservatories are a great addition to a home, creating extra space and a fully adaptable room to enjoy all year round thanks to technological advancements that mean conservatories are no longer heat boxes in summer and frozen tundra in winter – making it a fully functioning room in your home.
With our high quality materials in a choice of aluminium, hardwood or UPVC as well as a choice of customisable styles – you can enjoy a conservatory that radiates warmth and personality, complementing your home beautifully.
With a primarily glass exterior offering beautiful views of your garden, what can you do to bring personality to your home? The way you decorate your room can make all the difference, with a conservatory often being a great blank canvas to really experiment.
Whatever you intend to use your conservatory for will of course impact how you want to furnish and decorate it. Will it be a living area? Dining area? Study? Playroom? This will sway what the room needs to provide for you and what works best for the space.
Whatever the room's function however, don't be afraid to really go to town on decoration and experiment, there is so much choice.
One great way to really complement the space is by utilising your solid wall into a feature wall – creating a great focal point for the space. Don't be afraid to experiment by using something bold like an eye-catching wallpaper print. This is something you can build your room around.
Having a theme helps and gives you some direction when shopping for furniture. A conservatory gives you a lot of openness to try something different.
Perhaps you want to channel vintage, be that a kitsch 50s cottage or space age 60s furniture. Create a tropical paradise with palm print and greenery compliment with natural wood furniture or be bold with brights or keep neutral with earthy colours. There really are no limits when it comes to decorating.
Conservatory furniture has come on leaps and bounds in recent years and there are more stylish choices than ever before, offering more than the typical plastic or wicker we have grown accustomed to.
Furnish these with comfortable cushions and throw pillows and enjoy a room that just begs for relaxation – perfect for entertaining guests of enjoying quiet quality time to yourself.
If you want to use the area for dining there are a number of options. Space saving fold out furniture allows you to make use of the space and function as the perfect place for a catch up with coffee when it's not being use at its fully size for dinner or Sunday lunch.
Picking out an eye catching table cloth and table settings can really help the area spring to life and become a wonderfully welcoming dining area for informal family meals or formal dinner parties with friends.
Create an inspiring work space by utilising the view your conservatory gives you. Daylight is great for keeping you alert and focused while the view won't make you feel like you're shut away and missing out. Facing the desk so you can get the best view can be inspiring and brings a beautiful atmosphere to your workspace.
For children, this space can be just as inspiring, stirring their imaginations making a conservatory a great playroom especially on those rainy days. Invest in a durable table for activities and games as well as stylish storage boxes to keep the area organised and tidy when the children eventually tire out.
A conservatory can really be anything you want it to be, and with some smart decorating a wonderful place that you'll want to spend all your time and impress guests.