Back to news
Revamp Your Space: 5 Modern Conservatory Refurbishment Ideas
24 July 2023 |News
A new conservatory is always an exciting prospect for homeowners looking for more living space. There is a real novelty about using a built area that was previously 'outside' for a range of different activities – everything from a home gym or home office to a dining room, relaxing TV room or second living room and it's easy to see why conservatories are a popular choice with homeowners as they really are a versatile space.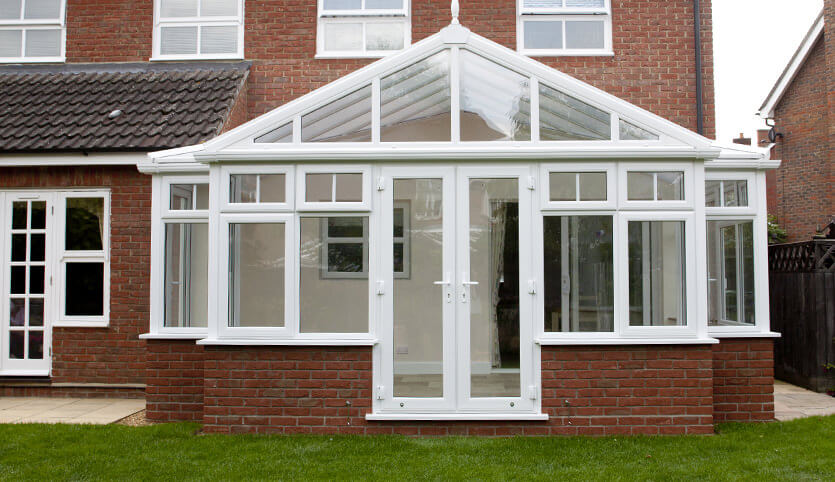 However, if you had your conservatory built in the 1980s or 1990s and you haven't done much to it since, you may have found that you're either using it for a different purpose, or not at all. Insulation wasn't a big priority in the past, and many conservatories were built with inadequate double glazing or even single glazing. As many people discovered, such buildings were freezing in the winter and boiling in the summer.
Today, the emphasis is on creating a conservatory that is so thermally efficient you can use it all year round in comfort. However, if you don't want to knock down your existing building, there are many ways you can improve comfort and efficiency by refurbishing it, no matter the style of conservatory. At SEH BAC we specialise in refurbishments (as well as new conservatories, of course) so here are five ways you can improve your conservatory without demolishing it to provide you with some fabulous conservatory ideas to transform your conservatory into a more modern extension, make it suit the style of the house – and make it a living area you can spend both the summer months and the winter months in.
Replace the windows
Conservatories built 20 or 30 years ago are more than ready for a window refurb. Double glazing is leagues ahead of what it used to be, in terms of thermal efficiency and maximising natural heat and light. We offer a range of glazing options and styles to suit every kind of conservatory and once installed, you'll really notice how upgraded windows look after the temperature all year round.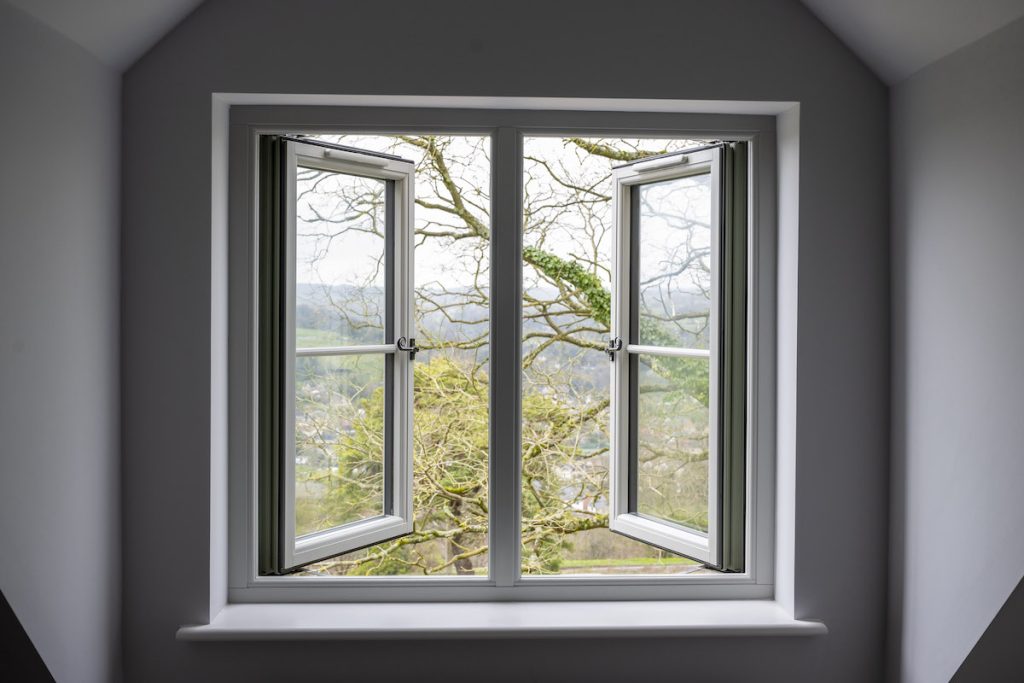 Put a lid on it!
Yes, you can put a new roof on an older building and feel the benefit from doing so. Older conservatories often have roofs that lack proper insulation, meaning in winter heat loss can be significant, leading to increased heating costs. In the summer, excessive heat can build up, making the conservatory uncomfortable to use. Like windows, conservatory roofs come in various styles, including glass, tiled and solid, and all have outstanding thermal efficiency, soundproofing, and can let in the amount of natural light you desire. A glass roof features high performance glazing which is solar-controlled to deflect the heat of the sun when it gets to a comfortable temperature in the summer. A tiled roof offers unbeatable protection from harsh weather and provides outstanding thermal efficiency too. Combined with new windows, a new roof is a great way of making a significant difference to your existing space – and your heating bills!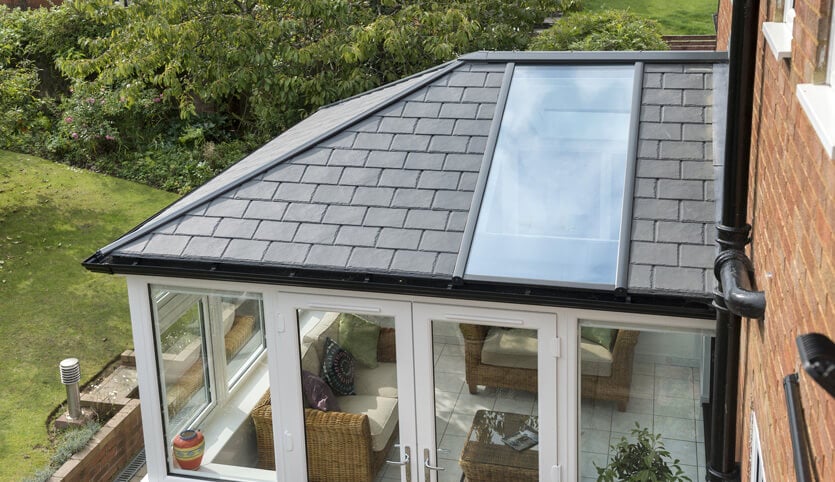 Go open plan
Open plan conservatories that integrate the existing building into the home environment are very on-trend now. This option may necessitate the removal of existing walls and doors which separate the conservatory from the rest of the house (and will need Building Regulations approval, which we can handle). Once done, however, you have an amazing space that feels light, airy and contemporary, especially if you include bifold doors or sliding patio doors.
Floor it
When we think about conservatory refurbs we tend to look at windows and roofs – but take a glance down at a floor that has borne the scars of feet and furniture for 20-plus years, and we can see that it's not just the above-ground elements that could do with fixing. Flooring solutions such as laminate, carpet or vinyl will put a bit of pep back into any conservatory refurb, giving it a modern look that chimes with the uses you have in mind for. Laminate flooring is very UV resistant and therefore great if you have a glass roof while carpet flooring will give your conservatory a warm and homely feel that is perfect if you're creating a relaxing space. For something that is easy to clean and looks great, vinyl floorings natural brilliance is perfect.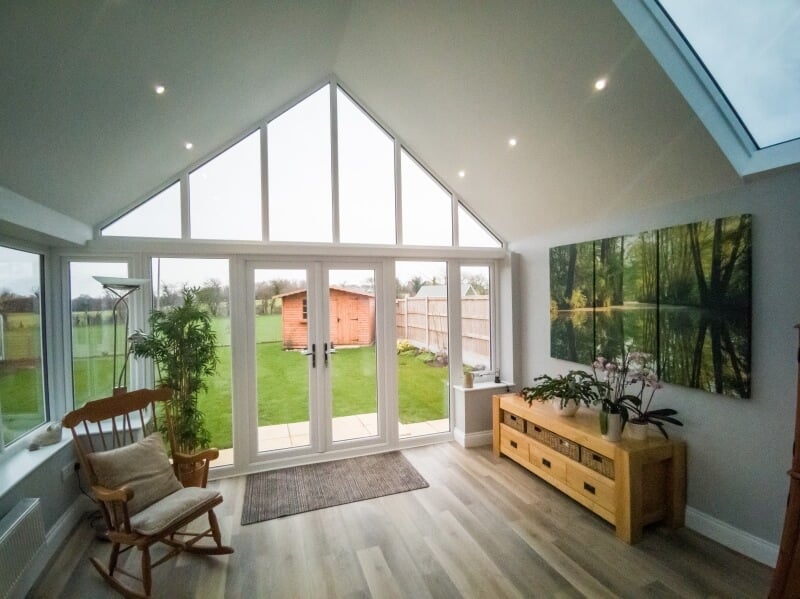 Change the look
This is one refurb option that doesn't require professional help, and you can let your own conservatory interior ideas run wild! Redecorating and replacing worn-out fixtures and furniture will give your conservatory a facelift that makes it feel like a new-build. Like any other room, a conservatory can become tired, so go for bright colours and soft, luxurious textures for a cosy feel. Of course, this isn't likely to improve your thermal efficiency issues but at least it will 'feel' warmer as a result.
If you're considering a conservatory refurbishment, have a look at our website for a wide range of options and conservatory ideas to make it better. We're always happy to help with queries, offering advice and practical solutions on everything from conservatory design for a small conservatory to making sure your conservatory blends in perfectly with your main house with the right style. A conservatory is the best option to create additional space, and with these conservatory ideas you can transform your existing conservatory into the designated area you've always dreamed it could be. We have many years of experience and thousands of satisfied clients across the South East, so get in touch – we'd be delighted to help.