Back to news
SEH BAC shortlisted in 4 major categories at this year's national G-Awards
13 September 2017 |Company News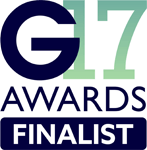 One of the largest and most respected award ceremonies in the glass and glazing industry, the G-Awards honour the brightest and best companies operating in home improvement every year. SEH BAC are pleased to announce that we have been shortlisted for no less than 4 separate awards categories at this year's show, all of which highlight our continued growth in the field as recognised by our peers and fellow industry experts.
The full list of categories we are the finalists in:
Conservatory Installer of the Year:
Recognising the best company installing conservatories of any material, shape, or size in the UK,
Customer Care Initiative of the Year:
Highlighting the company most committed to building and maintaining healthy, profitable relationships with homeowners by going the extra mile.
Promotional Campaign of the Year (Retail):
Awarding the company responsible for the most exceptional marketing campaign this year, with regards to style, offers, and more.
Installer of the Year:
Distinguishing the installer who has continued to grow the most over the past 12 months, met their goals, and set a precedent that all other companies should endeavour to strive towards.
National recognition for our continued innovation
Often referred to as "the industry's Oscars", we're flattered to have been shortlisted across so many noteworthy awards categories featured in the G-Awards. This kind of recognition helps to boost company morale and acts as an excuse for us to toot our own horn a little, about just how much effort we put into every aspect of the business year over year.
Aiding towards our quadruple finalist status at the prestigious ceremony are such achievements as the opening of our new 'Centre of Excellence' showroom which heavily focuses on cutting-edge conservatories, the significant improvements to our customer service infrastructure, as well as the ambitious launch of advanced new products.
This year has already been one of SEH BAC's most successful, and 2017 would be brought to a nice close should we be lucky enough to win any of our categories.
Looking ahead to 17th November 2017
The awards ceremony will be held on 17th November 2017 at the prestigious London Hilton hotel. Sponsored by the likes of FENSA, GGF, and Pilkington Glass, we're hoping to have wowed the judges with our continuing improvement to the quality of the service we provide and utmost customer dedication.