Back to news
SEH BAC Showroom Opens at Great Amwell
17 February 2016 |Blog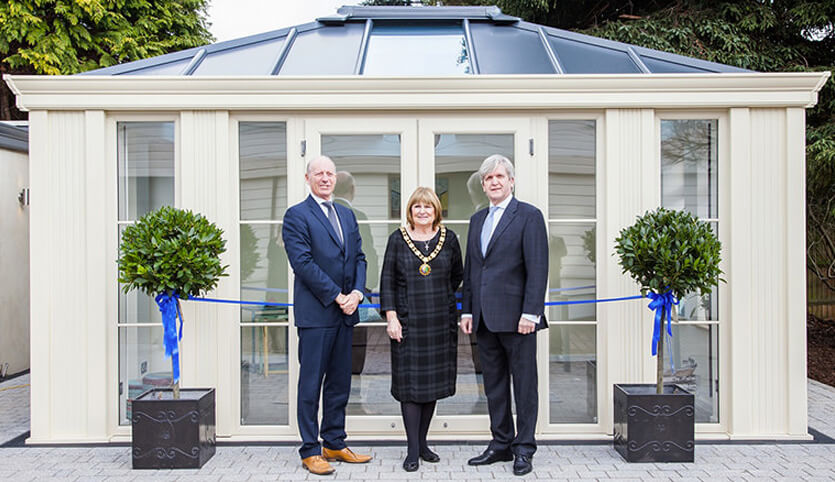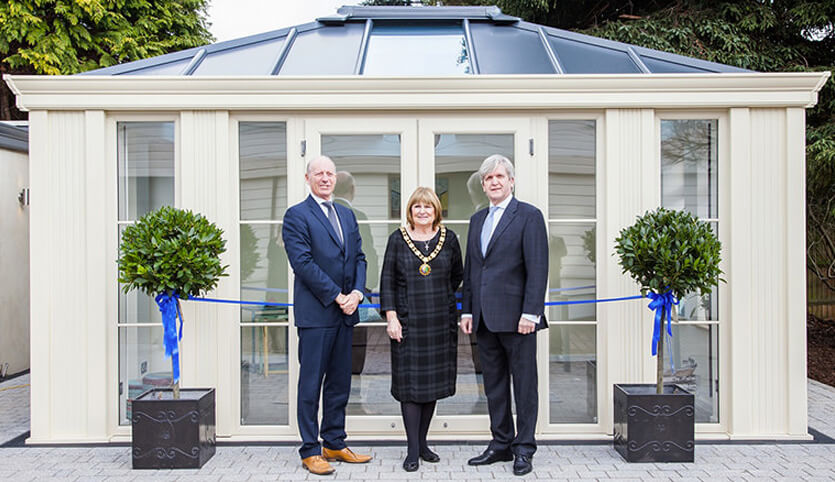 SEH BAC has celebrated the opening of its latest showroom at the upmarket Van Hage garden centre in Great Amwell.
The latest showroom joins 18 others across the south east and there are two more under construction. It also marks the first showroom in Hertfordshire.
John Savage, Managing Director of SEH BAC, said: "Van Hage is more than just a garden centre but a whole lifestyle and shopping experience that fits very well with our quality brand. We are really pleased to have a presence here, our first in Hertfordshire."
The site was under construction since before Christmas and got its grand opening on Friday 12th February – with chairman of East Herts Council Cllr Patricia Moore cutting the ribbon.
East Herts Council chairman Patricia Moore said: "Small-to-medium-sized enterprises are the lifeblood of East Herts, providing jobs and creating income from which the whole community benefits.
"We are continually looking at ways of supporting new and more established SMEs in East Herts and so I'm delighted to be here at the opening of this new business which I'm sure is set to flourish.
"It's based in this lovely and lively setting of Van Hage so it has the best possible start in life. It will add a welcome extra destination for shoppers to the complex and I'd like to wish it all the very best for the future."
The impressive showroom showcases SEH BAC's diverse and stylish range of windows, doors and conservatories to help customers get a realistic idea of how these items will fit in with their home as well as expert advice on hand.
Darren Hunt, General Manager at Van Hage in Great Amwell said: "We are really pleased to welcome SEH BAC to our flagship store in Great Amwell.  SEH BAC's history of award-winning products and excellent quality is what our customers have come to expect from Van Hage.  We are pleased to offer that to our customers."