Back to news
SEHBAC Win in 'Home Improvements with Community Benefit Category' at NHIC Awards
25 November 2015 |Blog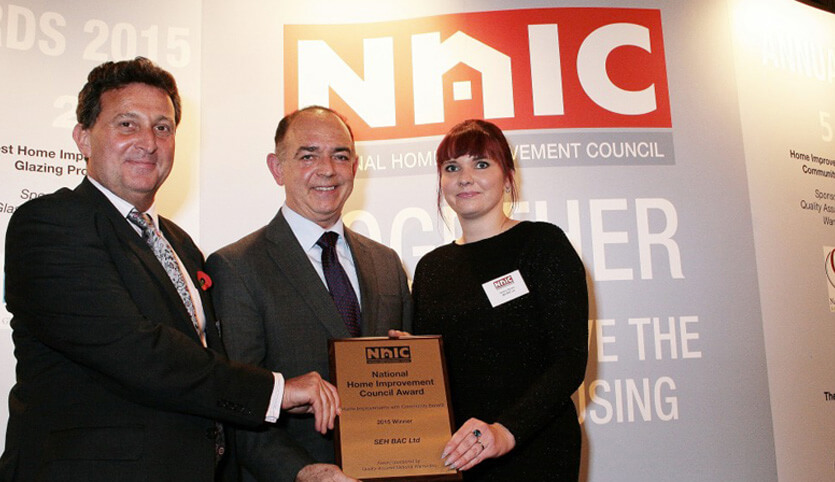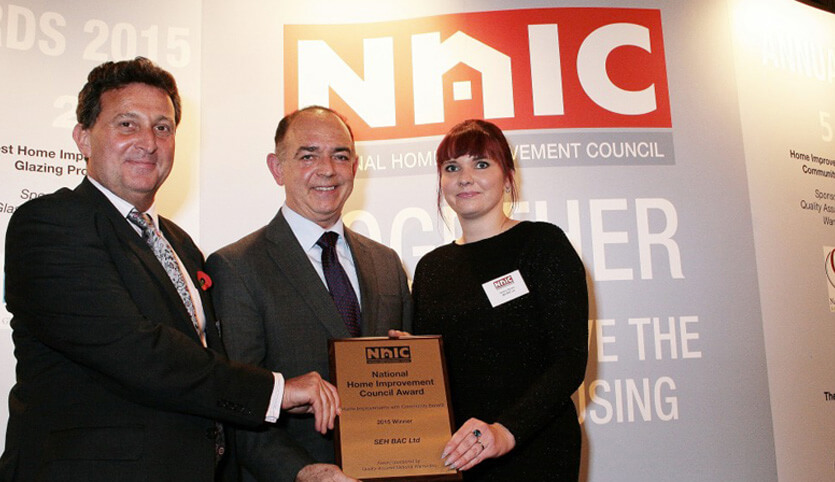 SEHBAC has emerged victorious from the National Home Improvement Council Awards, winning the Home Improvements with Community Benefit category and achieving a Certificate of Merit in the Best Glazing Project category.
For over forty years, the NHIC have been advising and informing consumers about home improvements.
Winners were announced at a luncheon in London on Thursday 12th November, hosted by NHIC president Baroness Maddock. Presentations were made by special guest Lord Bourne of Aberystwyth.
The awards have been held annually since 1974 and recognise achievement in the UK housing area. Companies and organisations can enter a project completed in the past year for an award.
SEHBAC were very pleased to be awarded winners of the Quality Assured National Warranties sponsored award in the Home Improvements with Community Benefit category.
In the judges view, SEHBAC is 'Embracing change whilst delivering exemplar service' initiative demonstrates a determined approach to providing a service to allow customers, throughout East Anglia, London and the Home Counties that exceeds expectations'.
SEHBAC achieved Certificate of Merit for a 'highly evolved' glazed extension on a 1950s four bedroom family home. Judges stated that it provided both easy family living and more sophisticated 'grown up's' spaces.