Back to news
Strengthening your home's defence for autumn and winter: A guide to window and door security
8 August 2023 |News
As the saying goes, 'Home is where the heart is.' But it's also where we keep our most cherished possessions and, most importantly, where we want to feel safe and secure. With autumn just around the corner, and the clocks going back on October 29, daylight hours will slowly grow shorter, and the nights will draw in. November has been proved as the prime month for potential burglars to break into a property due to the earlier, darker evenings, with them targeting houses around 5 p.m. as chances are occupants are still at work. While the 5th of November is also a date thieves target as people can confuse the sound of breaking glass with fireworks. When it comes to fortifying the safety of your home, ensuring the security of your windows and doors is paramount. In this guide, we will offer you valuable insights and tips to help you safeguard your home.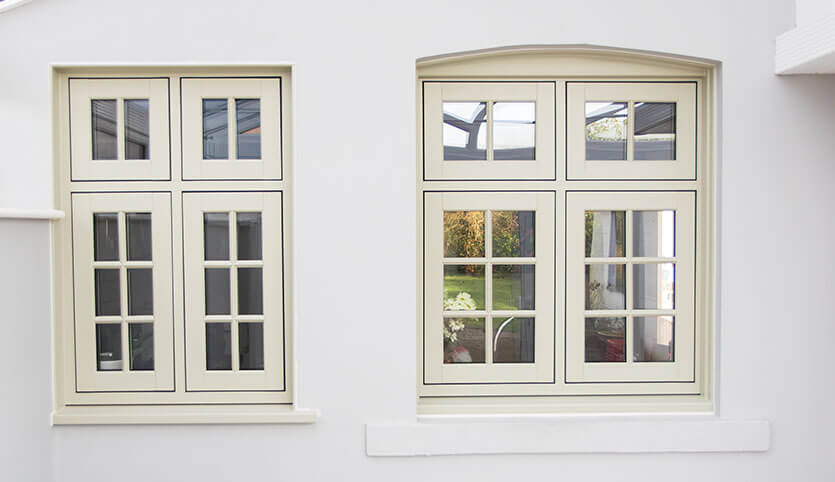 The importance of window and door security
Windows and doors are vulnerable points of entry for potential burglars, making them crucial areas to focus on when it comes to home security. Older doors and windows that look tired or weak are especially prone to forced entry and are an open invitation for intruders as they're not made from sturdy and durable materials that are much more difficult to break into. Strengthening these entry points by upgrading your windows and doors is a great way to significantly deter potential break-ins, providing you and your family with peace of mind and protection.
High-quality locks make a difference
Investing in high-quality locks is one of the most basic yet effective measures to enhance window and door security. Deadbolts and multi-point locking systems are excellent options to consider. Multi-point locking systems secure the door at multiple points along the frame, making it much harder for intruders to force the door open. On composite doors, Yale locks, which have been rigorously tested to withstand tremendous, forced entry, are fitted as standard for the highest form of home security.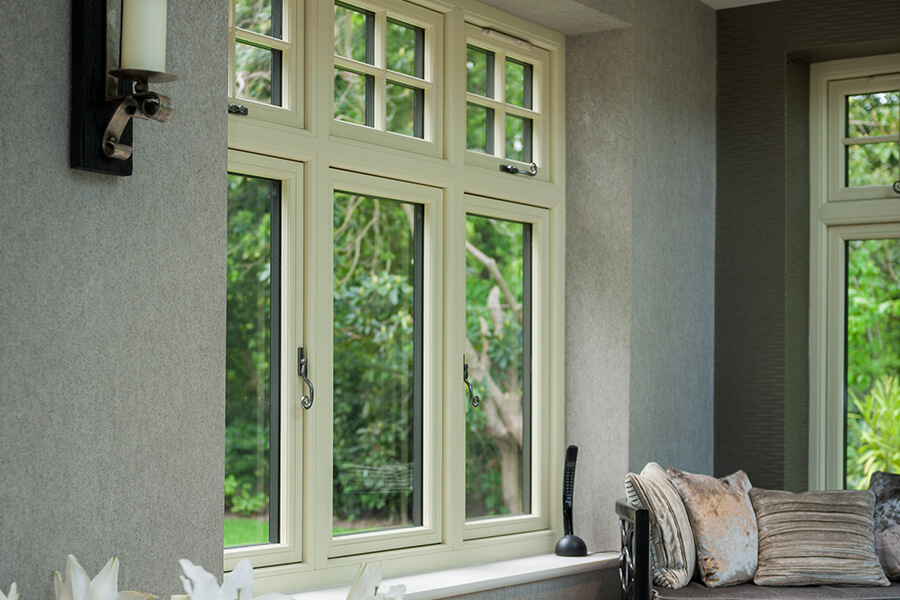 Replacement windows
Windows are not only sources of natural light and ventilation but also potential weak spots in your home's security. Replacement uPVC or aluminium windows will be made from more durable modern materials for a stronger frame. At the same time, new double glazing can involve using laminated or tempered glass that is difficult to shatter. Replacement windows will be fitted with multi-point locks, window handle locks and shootbolt locks as standard. Window restrictors can also be subtly placed inside your home on the window frame for added security. Window beading, which runs along the edges of the window to hold the glazing firmly in place, also provides protection. Internally beaded windows are more secure as the beading strip cannot be prised away from the outside.
Replacement front and back doors
Exterior doors need to be strong enough to withstand attempts at forced entry. Modern composite, uPVC and aluminium doors have strong, sturdy and impact-resistant frames while all replacement doors are fitted with multi-point locks and anti-snap lock cylinders as standard.  As French doors, sliding patio doors and bi-fold doors are most fitted to the back of the home, all will be fitted with high-quality multi-point locking systems as standard, while advanced panes of toughened glass are up to five times stronger than standard glass, adding significant protection to your home. You can also add extra door security with a mortice lock, night latches, door security chains and sash jammers.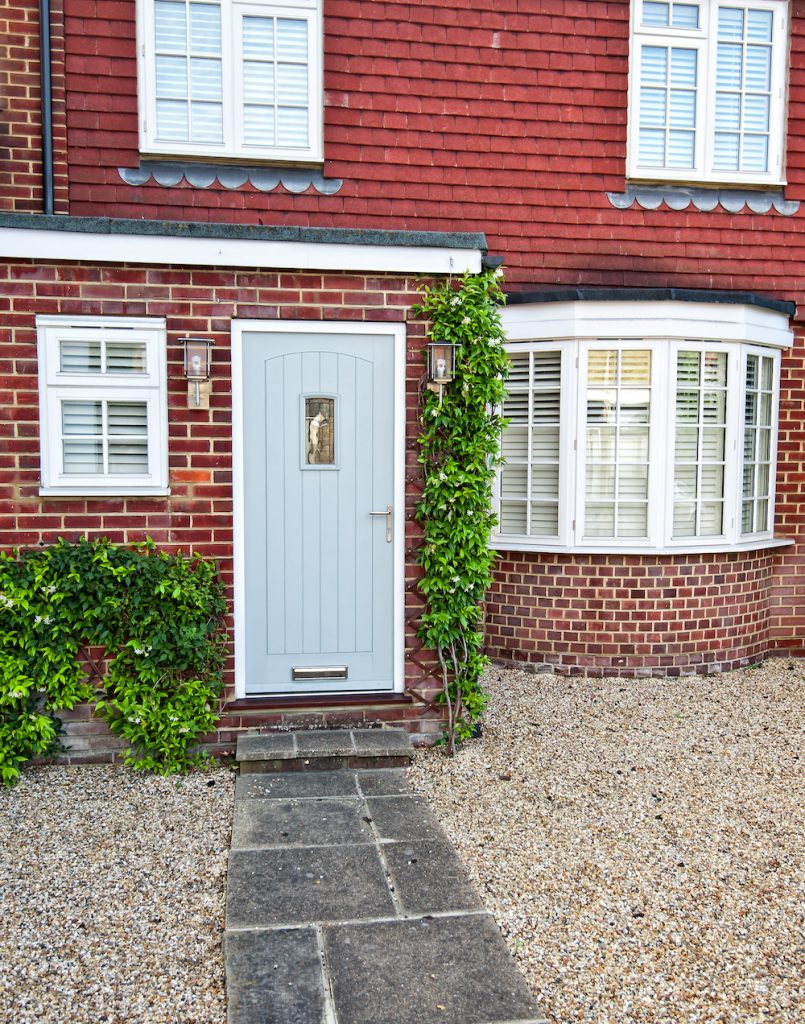 Outdoor Lighting and smart security systems
Alongside replacement windows and doors, there are also other security measures you can take to deter potential intruders. Consider installing motion-activated lights around entry points and pathways, or window alarms, while security and doorbell cameras allow you to monitor your home's security remotely from your smartphone for real-time protection.
Make your South East home more secure
Your home is your sanctuary, and ensuring its security is a responsibility that should not be taken lightly. With more than 50 years of installing home improvements across the South East of the UK, we know that home security is important for any homeowner looking for replacement windows or a new front or back door. That's why all our windows and doors feature advanced multipoint locking systems and reinforced frames. So, whether you opt for a composite front door, aluminium bi-fold or uPVC casement window, you won't need to compromise on your home's protection when choosing its bespoke appearance. Visit your nearest state of the art SEH BAC and speak to our experience team to find out more.