Back to news
9 stunning and premium uPVC window installations that prove plastic's still fantastic
12 July 2017 |Blog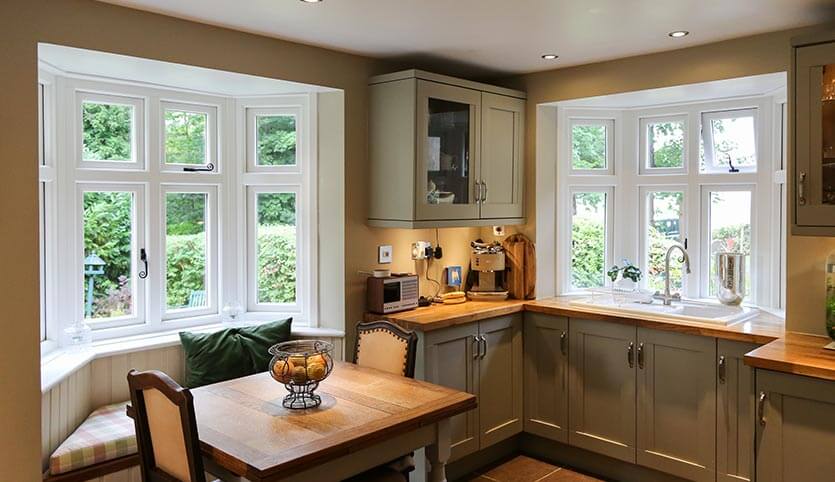 Could you guess that all of these beautiful windows are made of uPVC? People have this impression that plastic is nasty and cheap looking but this couldn't be further from the truth. Here are some recent uPVC window installations we have carried out that show that uPVC windows can transform your home.
A rustic kitchen with windows to match
Take a look at this stunning kitchen with new white heritage windows. Made of uPVC they resemble timber and add a sense of authenticity to this country style kitchen.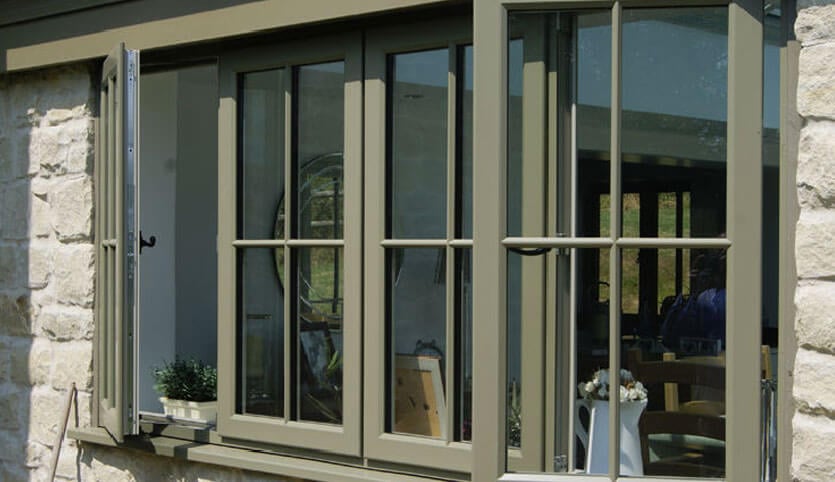 A change of colour can make a world of difference
uPVC doesn't have to be white. Take a look at these green heritage windows in this home. You can choose from a wide variety of colours to make your windows match the rest of your home or brighten up your kerb appeal.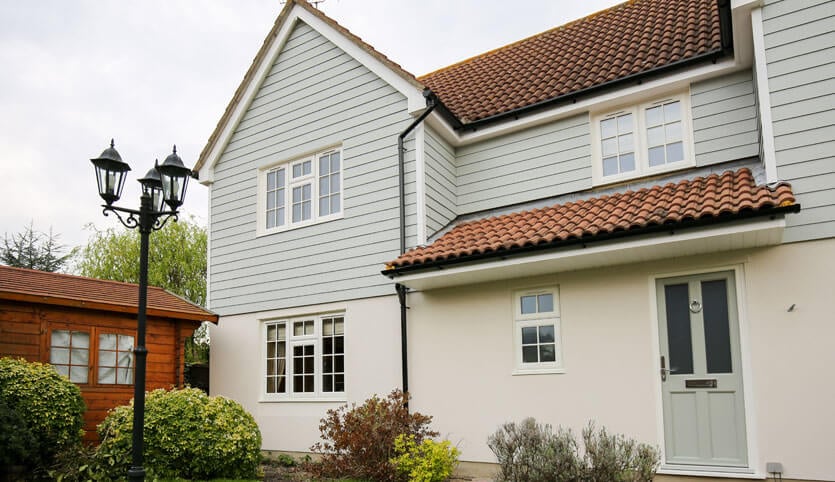 Add a touch of Georgian grandeur
This traditional home has chosen uPVC windows with Georgian bars to add authenticity and a heritage feel. However you want to personalise your windows, whether it's a bold colour or decorative glass, we can make your windows perfectly suit your home.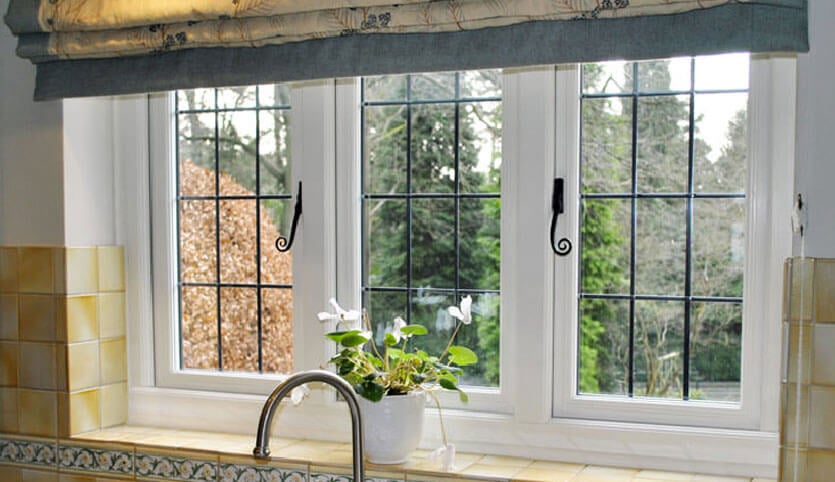 Finishing touches to perfect your windows
As well perfecting the outside of your windows, we want you to enjoy the beauty of them inside too. We can offer a range of attractive hardware to suit any style. These traditional monkey tail handles beautifully suit heritage homes.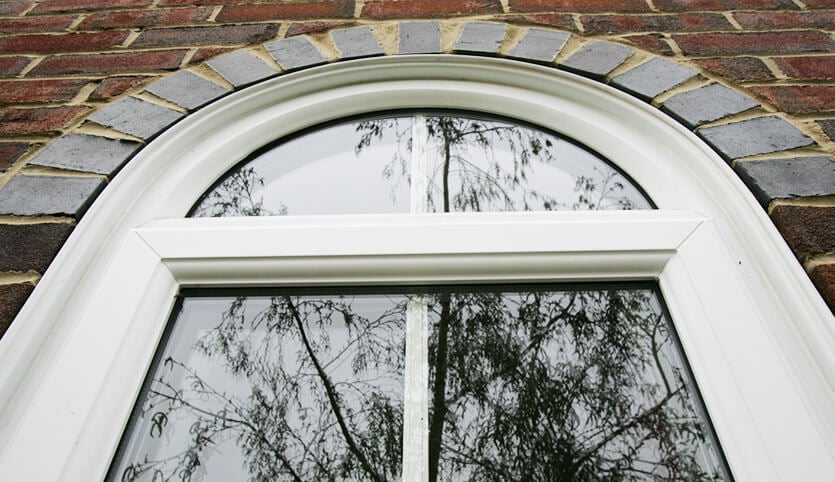 Heritage timber effect windows that look like the real thing
Just take a look at these uPVC timber effect windows. They are indistinguishable from real timber but have the low maintenance and insulation qualities of uPVC. They are the ideal solution if you want beautiful windows that you can leave to look after your home; no repainting required.
Windows that let your home's beauty shine through
This family have chosen traditional looking white uPVC frames but like timber they have a flush frame which isn't bulky and seamlessly blends in with the rest of their home.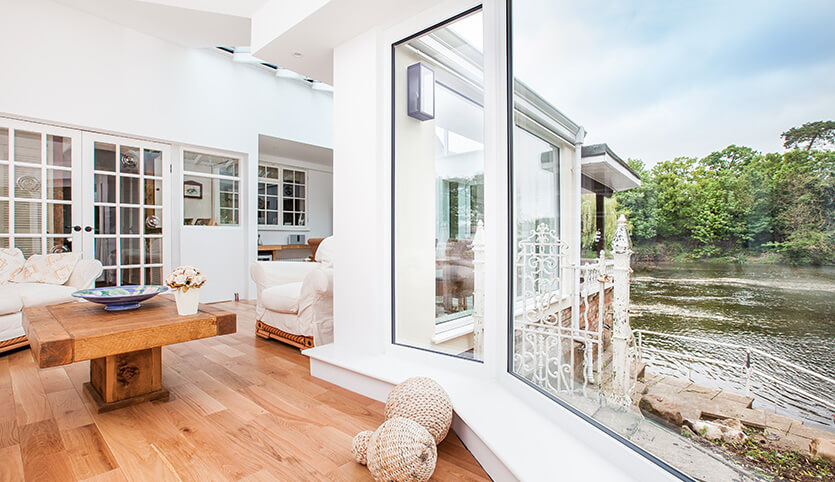 Let light fill your home
This newly installed orangery has the stunning addition of large uPVC windows that give magnificent views across the garden. Light fills the room and with more window compared to frame, you have uninterrupted views wherever you are.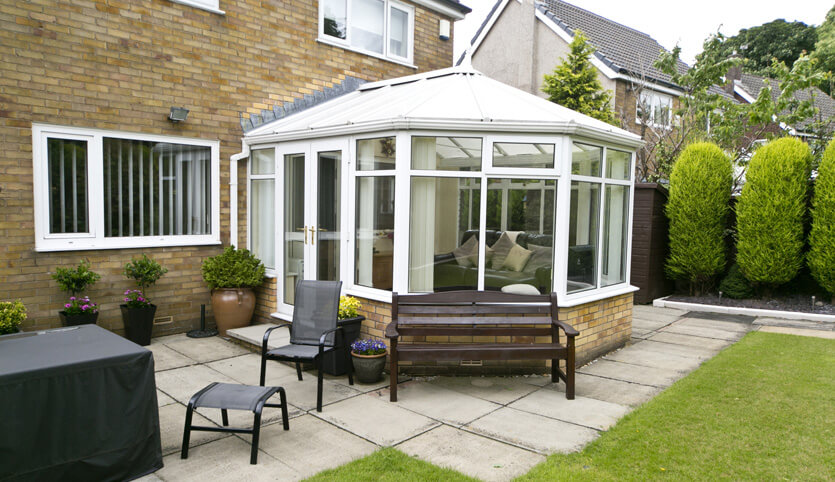 Beautiful uPVC window installations are our speciality
Look at these gorgeous rosewood coloured uPVC windows and a conservatory to match. They boost the look of this home and perfectly blend in. If you want to see what a difference new uPVC windows could make for your home, get in touch today.