Back to news
Styling Your Conservatory with Blinds or Curtains
21 November 2012 |Blog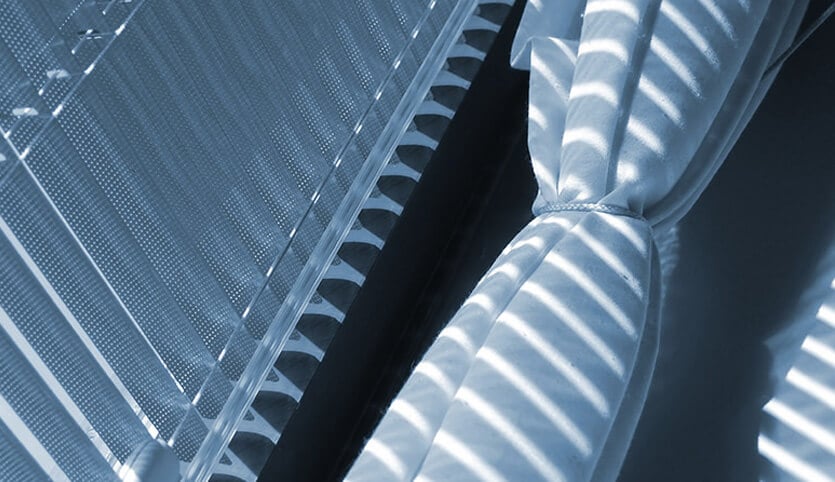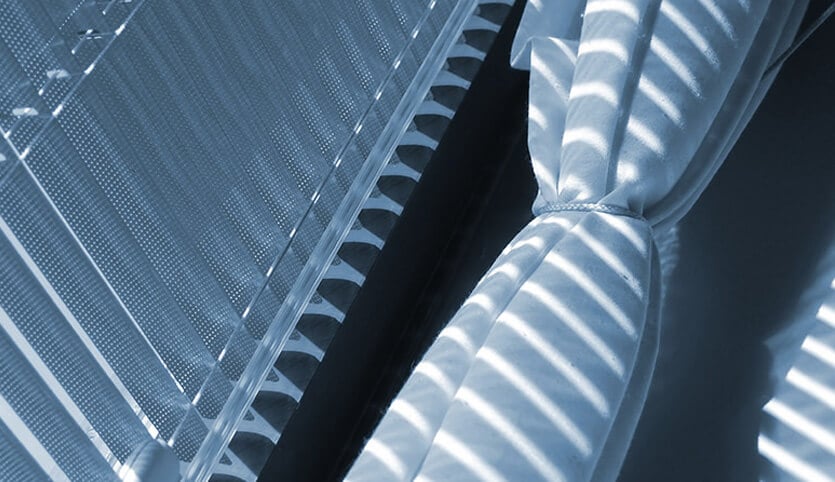 Now the work has finished on your new conservatory how do you get rid of that echo as you stand in the middle of the new structure chatting to the family.
There is a fine balance to be struck to obtain that warm cosy feeling in a conservatory, especially during the winter months and curtains or blinds are a great way to help achieve this.
You won't want your curtains drawn, or the blinds pulled down all the time, after all didn't you have a conservatory built in order to enjoy the outside from the comfort of your armchair.
But if your garden is overlooked, they will offer you privacy and help achieve that homely, peaceful sanctuary you might be striving for.
They have the added value of keeping your conservatory cooler during the summer months because no one wants to roast!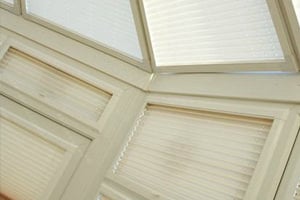 It's easy to find inspiration from glossy home-style magazines, but if you didn't want to go down that route, by doing a quick search on the net you can discover many great ways to style your conservatory with drapes and blinds.
In fact, when we did a search, blinds definitely seemed to be the preferred option, with good reason, it is not advisable to drill holes in PVC-U for heavy curtains as the holes can widen, loosening the fixtures and before you know it your curtains are in a heap on the floor.
If you do decide to drill into the PVC-U for curtains or blinds, be aware that should you change your mind it is very difficult to repair the hole neatly afterwards.
We would always recommend that you don't do the work yourself so get an expert who is experienced in fitting blinds so they know the best place to drill.
Another alternative is to buy "perfect-fit blinds". These are made to measure and are fitted into a separate frame then slotted into the frames of your windows on the glass. The beauty of this method is they don't require any drilling of holes and they look great, although you'll find them more expensive.
However, if your conservatory/orangery incorporates other materials such as brick or solid wood, these are good foundations to fix any curtain fittings to.
There's so much choice, in fact Google said there were 1.5 million results when we keyed in "conservatory blinds", but It's worth asking yourself whether you want vertical blinds, Roman blinds, concertina/pleated blinds, Venetian or normal horizontal roller blinds.
If you are hanging blinds to offer shade and temperature control, it's unlikely you'll want a cave effect – so go for light colours, beige, soft browns or pale pastel colours.
You can even buy solar blinds that contain a special coating known as SolarTex to stop harmful UV rays coming into the room and damaging soft furnishings as well as making the room a hot house. SolarTex blinds have the added value of keeping the heat in during the winter, too.
There are endless choices out there so have fun searching for exactly what you want.