Back to news
Summer entertaining made easy with a modern conservatory! (Don't miss our huge discounts this month!)
22 March 2018 |Blog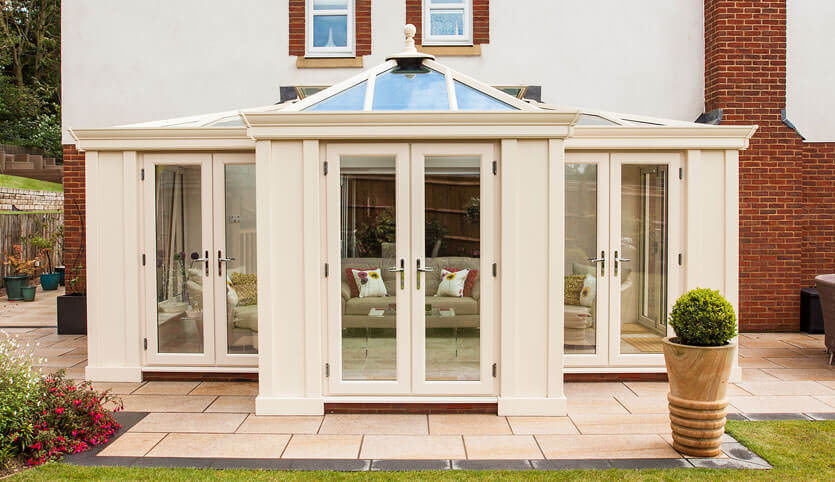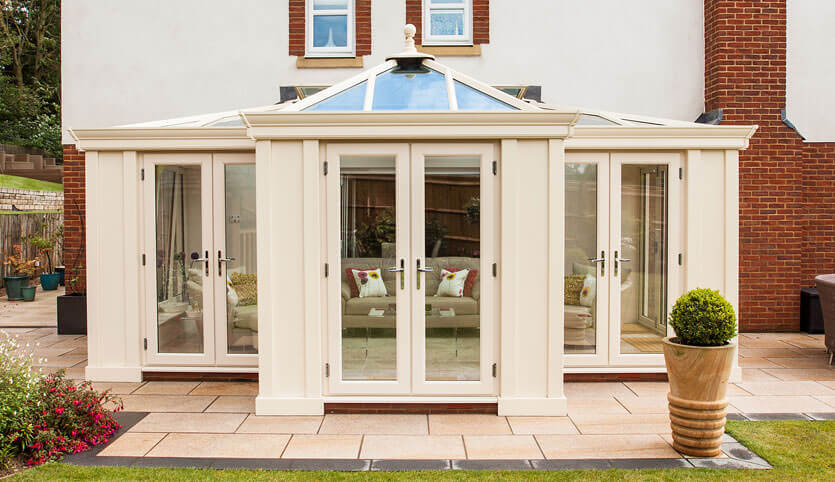 Could it be that the snow has finally stopped, the sun is starting to shine, and that Summer is around the corner? Well, as they say, two out of three ain't bad! Regardless, we at SEH BAC truly believe that March/April is the perfect time to consider adding a modern conservatory, being just enough time to get you set to entertain guests during the Summer.
Seamlessly blending the inside and outside
While most homeowners will picture classic extension styles like Victorian and Gable in their head when the term 'conservatory' springs to mind, trust us when we say that there are plenty of modern styles available too. Particularly when installed using sleek and crisp aluminium frames, conservatories from our range can be styled to perfectly suit most contemporary properties in the UK.
Modern conservatories act as the best place to host garden parties, social events, and summer barbecues, simply because of how great they are at blurring in and outside living spaces. The excitement can ever so casually spill out into your new stylish extension, possibly even spilling out further to your home's garden and patio. We'd recommend a conservatory door style with a low threshold height for this exact reason, reducing the risks of falls or slight stumbles.
A natural place to entertain and relax
Compared to other areas of the house like say, dining areas, living rooms, and kitchens, modern conservatories are a wholly flexible addition in that they accommodate a range of applications. Some people tend to use the space as a home office, feeling that they do more productive work when closer to nature. Others simply use them as a place to relax. Entertaining guests also comes naturally and can even lead to a less cluttered home during parties.
High quality glazing assures that every modern conservatory we fit stays warm all year round, providing appreciated levels of soundproofing to always ensure peace and quiet is easily maintained. This ideal for those finding themselves consistently stressed due to the busy noise outside or struggle to stay warm even in the Summer.
The best time to invest in more living space for your home
SEH BAC are making it even easier for British homeowners to enjoy the benefits of a modern conservatory, with £1million worth of discounts up for grabs on a first come, first serve basis. This limited time offer is active throughout the entire month of March, so if you've been considering a conservatory for a while, you'll be able to enjoy 10% off any style, any size, and any roof type.
If you're looking for inspiration, take a look at this guide from Which? for more information on conservatory installations, it features images of SEH BAC's conservatory installations.
Cosy conservatories at their most affordable price yet
To get a feel for what your new modern conservatory might look like, visit one of our show centres. There really is no better way to get a feel for what you're signing up for and our friendly staff members are always on hand to ask any question you might have. To learn more, give us a call or send us an online message today.