Back to news
What are the amazing and proven benefits of a kitchen conservatory?
21 January 2013 |Advice & Guidance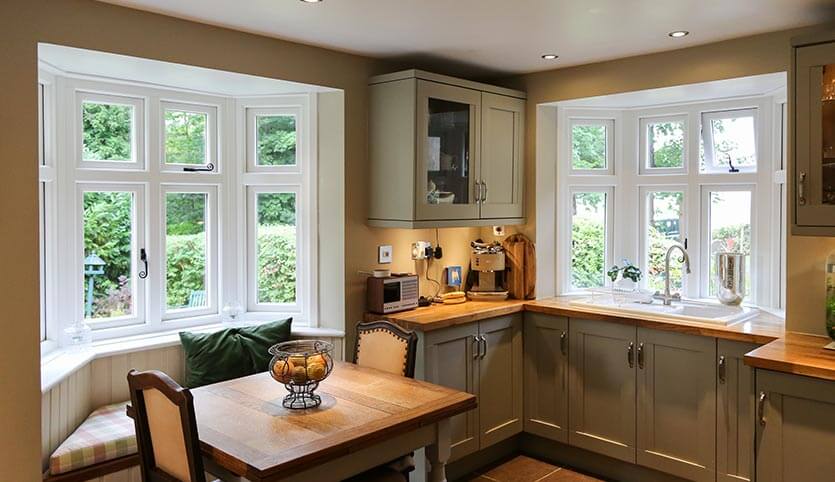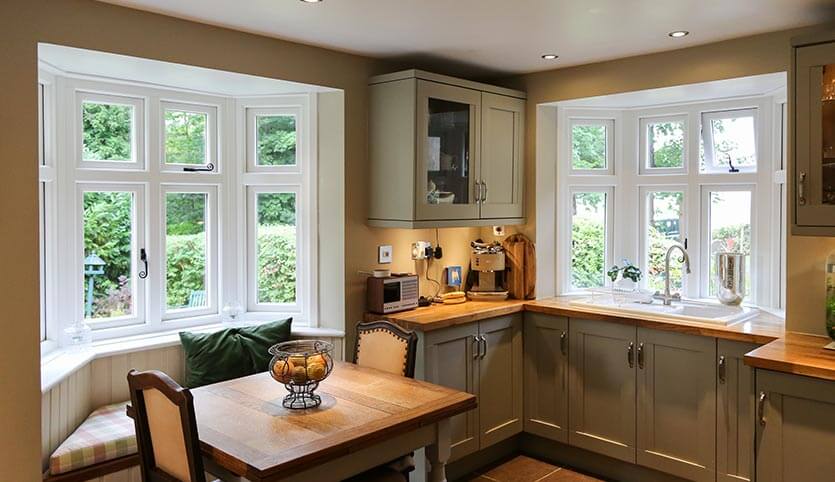 If you choose the right company to install your conservatory, orangery or garden room you can give your home the true Wow! factor.
These days advances in technology don't mean that conservatories have to be the summer hot houses of yesteryear.
You can install solar glass, which retains the heat in winter and minimises the amount of heat radiated by the sun – particularly relevant inside in the summer.
Underfloor heating also means rooms that contain a large amount of windows can be enjoyed comfortably throughout the coldest of winters.
How to achieve the perfect kitchen conservatory
Let's start with the kitchen. Imagine preparing food in a kitchen conservatory. Extensions don't have to be all brick with the only window at the kitchen sink.
Cast your mind back some years now to the cookery TV programme hosted by one of the nation's favourite chefs, Delia Smith. She delighted us all with tasty recipes cooked and filmed in a conservatory kitchen with a garden as a wonderful backdrop.
Kitchens quickly become the hub of the home because it's where the family meets to catch up over a cuppa or a glass of wine. It's no wonder people congregate in them at parties.
If you want a kitchen conservatory extension and are looking for inspiration, we found many kitchen conservatory pictures on the web simply by keying in those words on Google.
What should you consider for a new kitchen conservatory?
Just one word of warning, though, if you are going down this route plan it carefully with an expert's help because cooking in a room full of glass will mean you will be generating a lot of steam that can lead to condensation, especially in a small kitchen. Get in touch with one of our experts today who can advise on the best solution for your requirements.
If you have a south-facing kitchen, it's probably not advisable to have a conservatory there at all, but if you have a north-facing aspect, or the room is going to be shaded at all times, this might be just the thing.
To minimise the heat in your kitchen conservatory during the summer you are going to need to look at the best methods of reducing that heat as you will be adding to it when you cook the Sunday roast. Of course, if you have an existing conservatory, a conservatory refurbishment can improve its performance and bring it back to life.
But if your extension contains a very big kitchen conservatory, it may not be a problem. Again, it's always worth getting an expert's advice.
What about an orangery extension?
You could also opt for an orangery, which for the uninitiated, is basically a conservatory structure that contains a roof that isn't made completely of glass or PVC-U.
By reducing the amount of glass in the roof it automatically cuts down the amount of solar heat transferring into the room.
Orangeries can be more expensive but it depends what your budget is and what kind of design you go for.
If you have moved into a home that already has a conservatory and you want to move your kitchen into that space, it might be possible that we could refurbish it into an exquisite orangery. Check out the SEH BAC Website for more details.