Back to news
Our top 3 most popular colour choices for windows and doors
3 March 2021 |Trends & Inspiration

Pure white windows and doors, along with a wide range of off-white shades, remain the 'go to' choice for those who want to play it safe with an immaculately refreshing exterior that will always harmonise with neighbouring homes no matter what.
Taking a closer look at window and door colour trends in Essex and the South East over the past year, it's interesting to note that demand for earthy browns, natural oaks and woodgrain effects are on the decline. So, what are our top 3 most popular colour choices of the moment? Allow us to explain.
Contemporary black windows & doors

Believe it or not, black windows and doors continue to outstrip earthy-toned windows and doors. Slim, contemporary, and long-lasting, black aluminium windows and doors look particularly striking in modern homes, whilst considerably enhancing traditionally styled properties too. Elegantly contrasting with white and light-coloured walls and exterior facades, black windows with a white trim inside are a particularly eye-catching combination.
Near black Anthracite Grey (RAL 7016) is one of the most popular shades for modern window and door replacements, followed by Graphite Black (RAL 9011), Traffic Black (RAL 9017), Jet Black (RAL 9005) and Black Grey (RAL 7021).
Understated grey windows & doors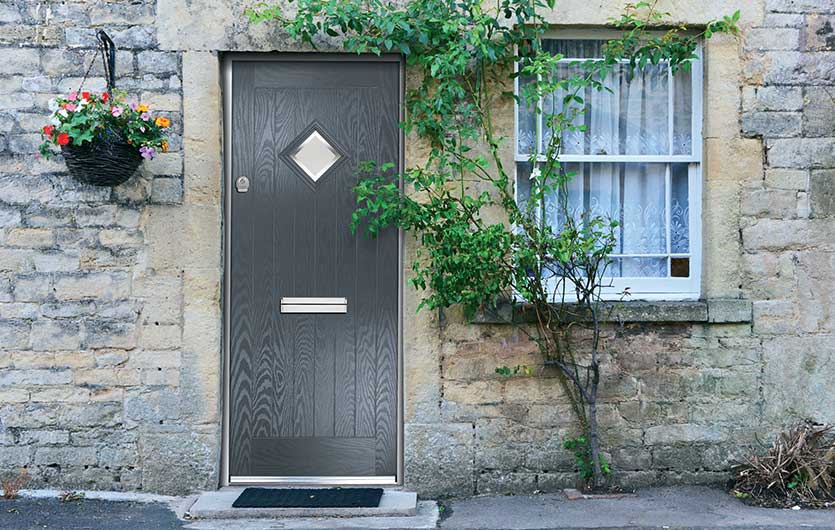 No matter the style, location, or budget, it's safe to say that grey has become the new white'. Timeless, sophisticated, and calming, neutral grey frames pair beautifully with many other shades of grey. They also work well with blues, whites, greens, and soothing pastel shades. Just like black, quality grey windows and doors are available in premium aluminium frames, and practical uPVC frames.
Many households choose pale grey frames such as Light Grey (RAL 7035), Agate Grey (RAL 7038) and Pebble Grey (RAL 7032) to soften heritage stylings, whilst dramatic darker greys such as Slate Grey (RAL 7015), Dusty Grey (RAL 7037) and Silver Grey (RAL 7001) are suited to more contemporary settings.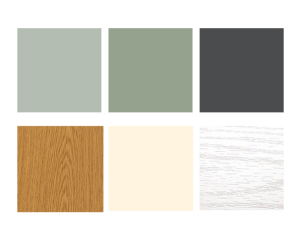 Smooth finish windows & doors
Have woodgrain effect windows and doors had their day? Well, our customers seem to think so! Smooth finish windows and doors, typically with flush window and door styles, have overtaken realistic grain effects in the popularity stakes. We believe the reason behind this surprising shift in consumer demand is due to the increased desire for the look of superior aluminium windows and doors without the additional cost, coupled with the range of benefits that practical uPVC and composite materials can deliver. Furthermore, woodgrain effect windows can appear dated, whereas smooth finished windows and doors suit virtually any building style.
40% off coloured windows and doors this summer with SEHBAC
Whether you're dreaming of gorgeous grey uPVC windows, sophisticated smooth black aluminium bifold doors, or matching Chartwell Green wood effect windows and doors, personalising your new windows and doors couldn't be simpler with an SEHBAC home improvement. Browse through our intriguing installation gallery, get clued up on our latest double glazing and conservatory finance options or contact us to discuss your window and door colour options further.