Back to news
7 secret and unusual extension ideas to instantly transform your home!
29 September 2017 |Blog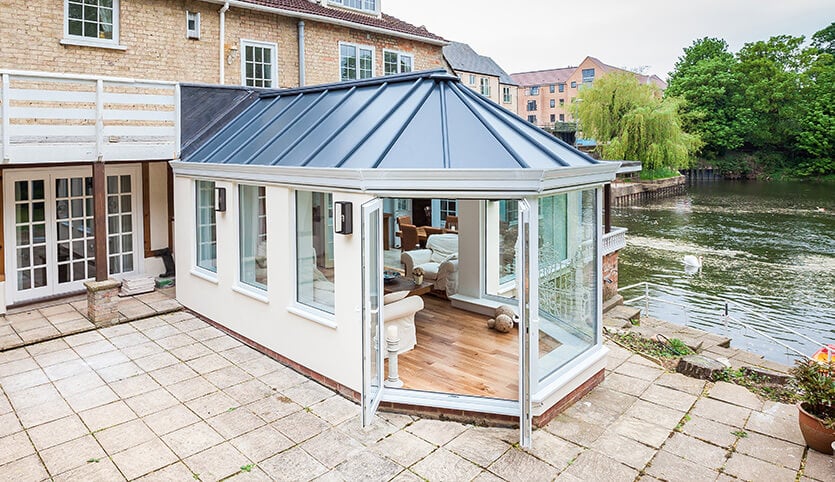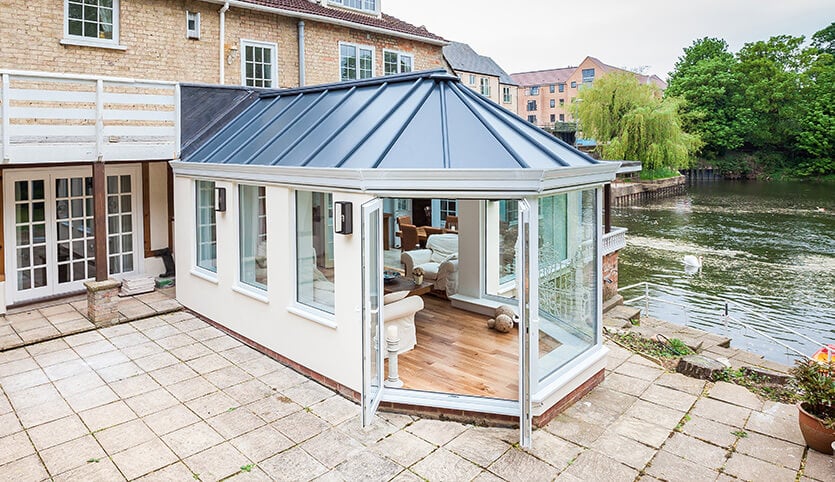 One size does not fit all when it comes to homes. Every home is different as well as people's tastes and opinions. If making your home stand out from the rest is what you're after, you've come to the right place. Here are some unusual extension ideas to get your home inspiration juices flowing.
Location
Many assume that an extension needs to be at the back of a property but if you have the space you can have it where you want it. If you don't use your front garden, why not extend the front of your property to enjoy a larger lounge or sitting room? If space isn't an issue, you have the flexibility to extend any room you want to.
Choose the perfect materials for your home
What material do you imagine your extension to be made out of? We can create a bespoke single-storey extension for your home made of a combination of brick and glass and upvc, aluminium or timber frames. Our conservatories can be shaped in any way you like and incorporate elements of the P or T shaped styles as well as more traditional designs such as the Gable. Decide what's best for you and we'll create a 3D design so you can actually see your ideas brought to life.
Be brave with colour
An extension is a fantastic way to decorate in a way you've been too cautious to in the past. Experiment with bright and bold colours and create a room that bucks the trend in the rest of your home. If you have a traditional home, why not try a glazed extension? The modern look will contrast with your heritage home to give a very impressive feel.
Boost the heart of your home
A kitchen extension is an extremely popular choice as this is one of the rooms that most people wish was larger in their home. Let the sun pour in with a lantern roof and why not add a breakfast bar where the whole family can spend time together? Imagine enjoying your morning coffee in a sun-filled room with a gorgeous view. What a great way to start the day!
A garden room in the peace and quiet
How about an unattached extension? If you have a large garden, you could add a garden room away from the main house. This could be the perfect place for an office or study away from the hustle and bustle of family life. Or how about an adult-only sitting room to enjoy the sun or your gorgeous views?
Add the perfect finishing touches
The extras you can add to your extension can make all the difference. Bi-fold doors open up your space and allow you to create an open-plan feel between your home and garden. You can create a continuous feel around the whole of your home; this makes entertaining easier as guests can flow around your home. Lantern roofs can also be incorporated to let light flood in and give you the perfect centrepiece to any room.
Extension ideas for every home
If these ideas are a bit too out there for you or you have a more modest budget, a conservatory or orangery can still give you the space you need in an attractive way. From uPVC to timber and aluminium, we will work with you to find the perfect option for your family. Our design consultants will take your ideas and help you create your dream home extension. With the choice of tiled or glass roofs, you have complete control over every element of your new extension. Read this detailed article on conservatories from Which?, featuring images of conservatory installations from SEH BAC.
Whatever it is you want to achieve, we will make a space bespoke for your home and family. Talk to us today to start bringing your ideas to life.