Back to news
What is a composite door? Your questions answered
20 November 2017 |Advice & Guidance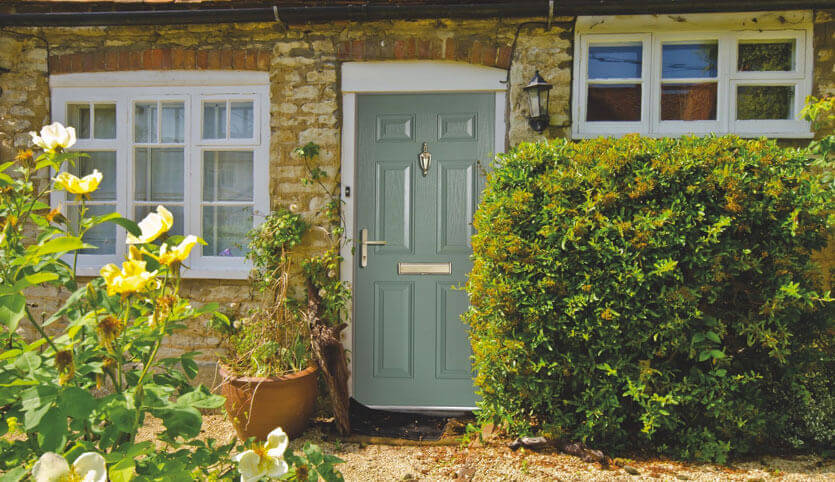 Composite doors are the up-and-coming door type in the UK that everyone's talking about. But what are composite doors and why do you need a composite door for your home? Composite doors are, as the name suggests, made up of multiple materials to give an impenetrable structure. UK homeowners that are still to experience a composite door have many questions about their performance. Discover these 10 amazing reasons you need to get a composite door which will answer them.
Composite doors look impressive
The most noticeable thing about a composite door is how it looks. With a stunning glossy GRP skin that's impact resistant, the exterior of your composite door will always be pristine. Style is given as much precedence as the performance of the composite door. Even though the main door slab is made of uPVC and other materials, it is made to perfectly resemble timber.
Composite doors give your home unrivalled levels of thermal insulation
With a highly dense and insulating foam core, heat cannot escape from your home. Your composite door also blocks the cold from entering. Compared to traditional timber doors or a timber core composite door, ours are more than 17% more efficient. Think of all the money you could save on your energy bills.
Composite doors won't let you down
Due to their strong structure and rigid frame, composite doors are inherently suitable for a front door. They are extremely resistant to intrusion and provide more than adequate security for your home. With the highest quality locks, you can rely on a composite entrance door as the perfect external door.
Composite doors provide protection whatever the weather
No matter if it's blowing a gale outside or heavily snowing, your new composite door will keep your home dry and comfortable. Draughts are a thing of the past and with tight weather and waterproof seals, nothing can get in.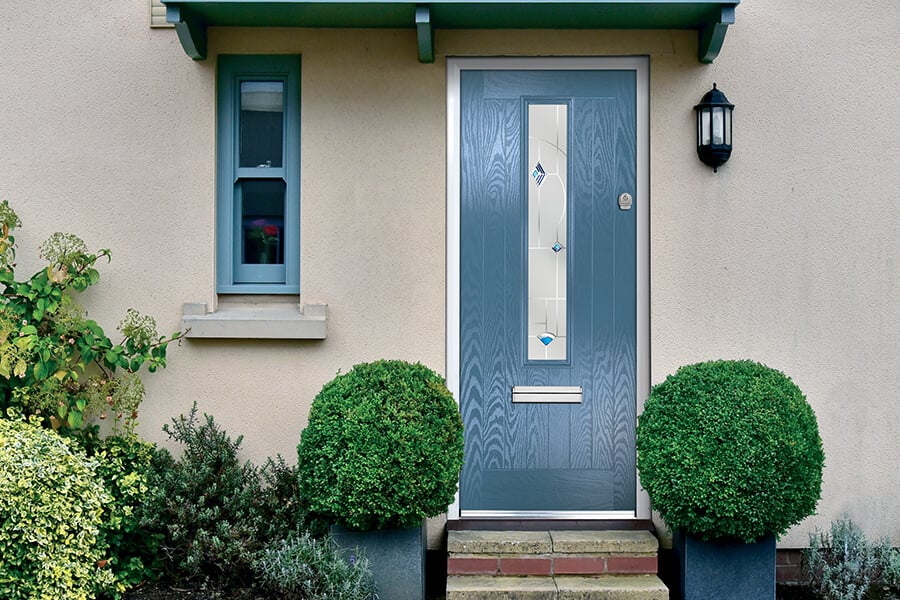 Composite doors are easy to customise and make your own
Composite doors can come in a huge variety of styles and colours. Choose authentic woodgrain effects such as Oak or you could choose from any RAL colour to make your new door fit perfectly in your home. You can even choose some decorative glazing options to let in more natural light.
Composite doors can suit any home
With its timber outward appearance and range of heritage colours, a composite door is an ideal choice for period properties. However, they can also suit modern homes with a range of colours and contemporary styles available.
Composite doors are easy to look after
The GRP skin is fade, corrosion and impact resistant so all that's needed to keep them looking good is an occasional wipe-down. You can enjoy the beautiful look of timber without the need for repainting or aftercare.
Composite doors will stand the test of time
Composite doors are known for being long-lasting and extremely durable. Expected to last for more than 25 years, they'll be a worthwhile investment for your family and home.
Composite doors mean you can enjoy some peace and quiet
With the superb thermal insulation that composite doors offer, the improved sound reduction is also a benefit. If you live on a main road or busy area and currently have an external door that doesn't keep the sound out, unwanted noise should become a problem of the past with composite doors.
Composite doors give your home the wow factor
Your front door is the first element of your home that many visitors will see so it's important it looks the part. With its amazing performance, stunning aesthetics and door style and colour options, such as Chartwell green and anthracite grey, a composite door is the perfect home improvement to boost your kerb appeal and give you a front door in the specification of your choice.
Composite doors that will complete your home
It's no wonder that composite doors are proving so popular with homeowners in the UK. Our composite doors at SEH BAC offer all of these benefits plus more. With a 10-year guarantee on all of our home improvements, we'll make sure we take care of your home. Get in touch today to discuss our composite doors, finance options or any other home improvement queries you may have. When it comes to composite doors, we will make sure you get the right door style and colour for you.