Back to news
What is the most sustainable window?
28 January 2022 |Advice & Guidance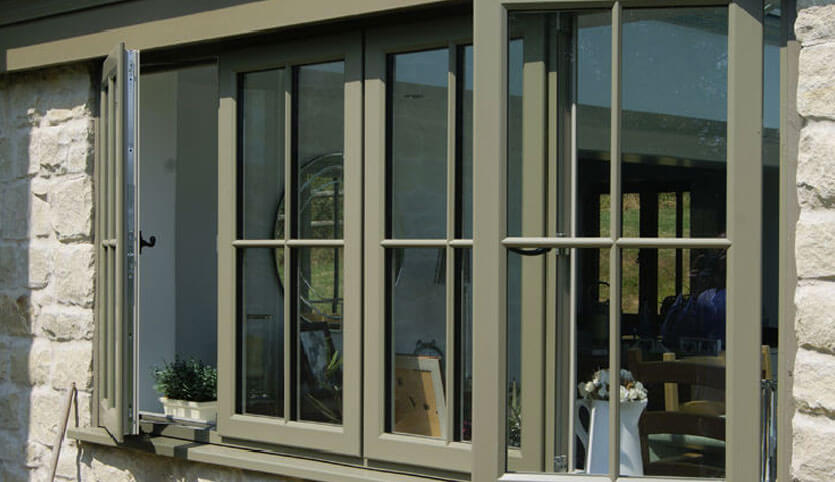 Last year, governments around the world met at COP26 in Glasgow. Agreeing to stop funding new overseas fossil fuel projects with public money by the end of 2022, the 2020s look on-track to be a decade of climate action and support.
Making your home more sustainable isn't just good for the environment. Reducing your energy consumption at home can positively impact on your energy bills too. With up to 40% of household heat leaking out through draughty windows, updating old windows can make a big difference.
So, what is the most sustainable window material?
Overall, modern aluminium windows come out on top when sourcing the most sustainable construction material for home improvements. These are closely followed by natural timber windows, and then versatile uPVC window frames.
Is aluminium environmentally sustainable?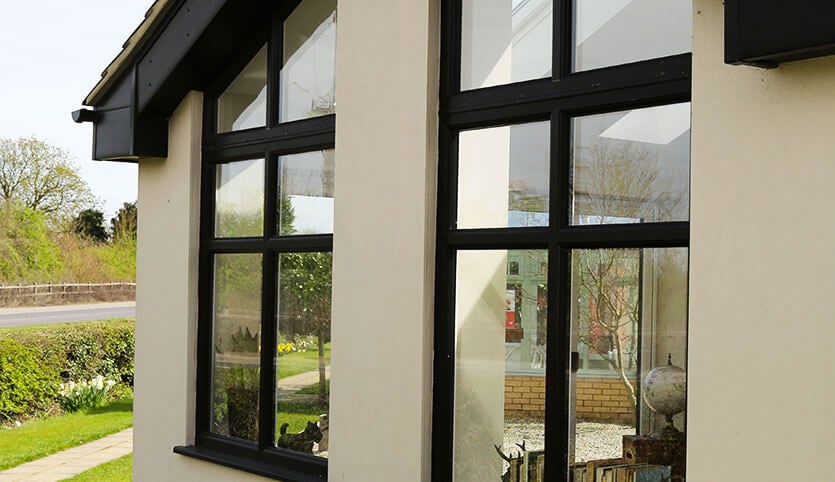 Infinitely recyclable, with no loss of quality whatsoever, aluminium windows are more sustainable than timber windows because aluminium doesn't involve cutting native forests down. With around 75% of all aluminium ever made still in use to this day, the energy required to cut, transport and rework timber is also much higher than recycling aluminium. With an average lifespan of 45 years, its unique corrosion-resistant properties also prolong its lifespan, offering a lifetime of sustainable strength and stability.
Notable sustainability features of premium aluminium windows (like ours!) include:
Known as 'the green metal', recycling 1 tonne of aluminium saves 9 tonnes of CO2 emissions
e., 1 tonne of CO2 emissions is the equivalent of driving 3,500 miles!
Recycling 500g of aluminium saves around 7 kilowatt-hours (kWh) of electricity
e. a TV can run for three hours with the energy saved by recycling just one aluminium can!
Taking up to 95% less energy to recycle than to produce primary aluminium, the process of recycling aluminium can take as little as 6 weeks.
Browse through our aluminium window products
Are plastic windows sustainable?
Contrary to popular belief, today's uPVC windows can be recycled and repurposed up to 10 times with no loss of quality or performance. Considered a sustainable construction material throughout the world, modern uPVC windows could still be going strong after 300 years or so.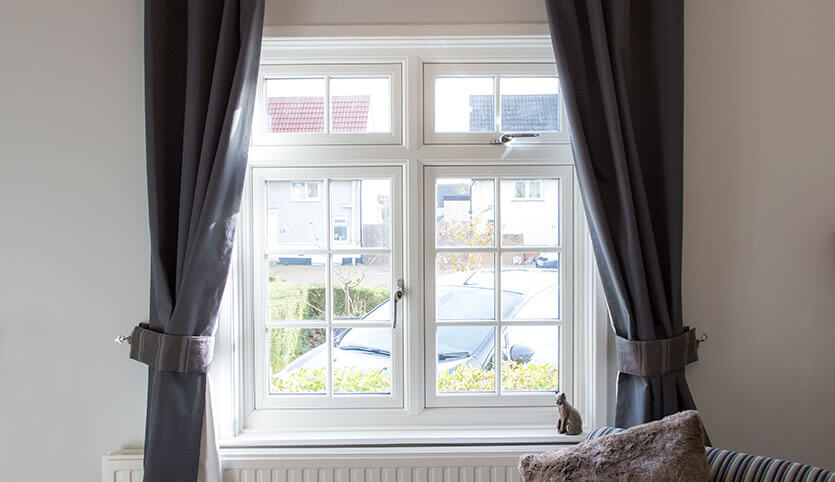 Important sustainability features of adaptable uPVC windows (like ours!) include:
uPVC is one of the best materials for home insulation as it can reduce the emissions of greenhouse gases by 40% when compared to wooden window frames
In recent years, the average lifespan of uPVC has increased from 20 years to 35 years
Minimal maintenance is a sustainable feature, so you'll be pleased to learn that uPVC windows involve the least maintenance of all.
Browse through our uPVC window products
Are big windows sustainable?
It's a common misconception that larger windows lose or gain more heat than smaller windows. Premium aluminium or uPVC windows, complete with modern double glazing or advanced Comfort Glass, insulate homes just as well as other window shapes and sizes.
Industry-leading sustainable window options in Suffolk, Essex & Kent
If you're looking for the latest home improvements designed to require less of the planet's resources, we can serve all sustainable requirements in windows, entrance doors, conservatories, flat roof extensions, cladding, and more. Contact us today to start your sustainable home improvement journey with a double glazing provider that truly cares about the environment.