Back to news
EcoMAX double glazing versus Comfort Glass. What's the difference?
24 April 2023 |Advice & Guidance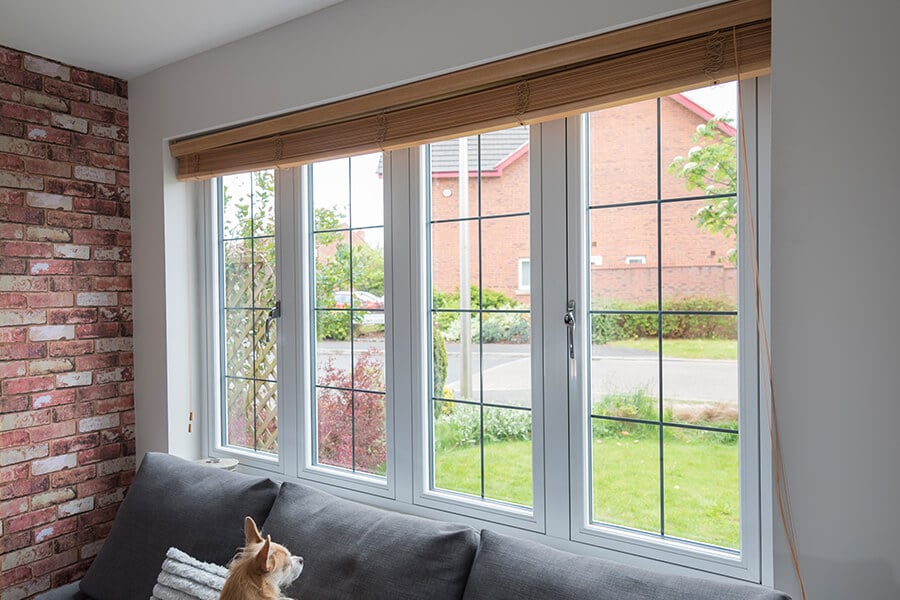 At SEH BAC, we are committed to offering our customers top-quality products that meet their unique needs and expectations. Our windows and doors are no exception, and we take pride in providing durable, energy-efficient and secure solutions to homeowners across the UK. To achieve this, we offer a range of glass options to cater to all homes and budgets. 
Two of our most popular glass products include EcoMAX glass and Comfort Glass. If you are unsure which type of glass is best for your specific needs, our team of experts is always on hand to help assist you in your decision. We'll help you choose the right glass to ensure your windows and doors provide maximum benefits, longevity and security for your home.
What is EcoMAX?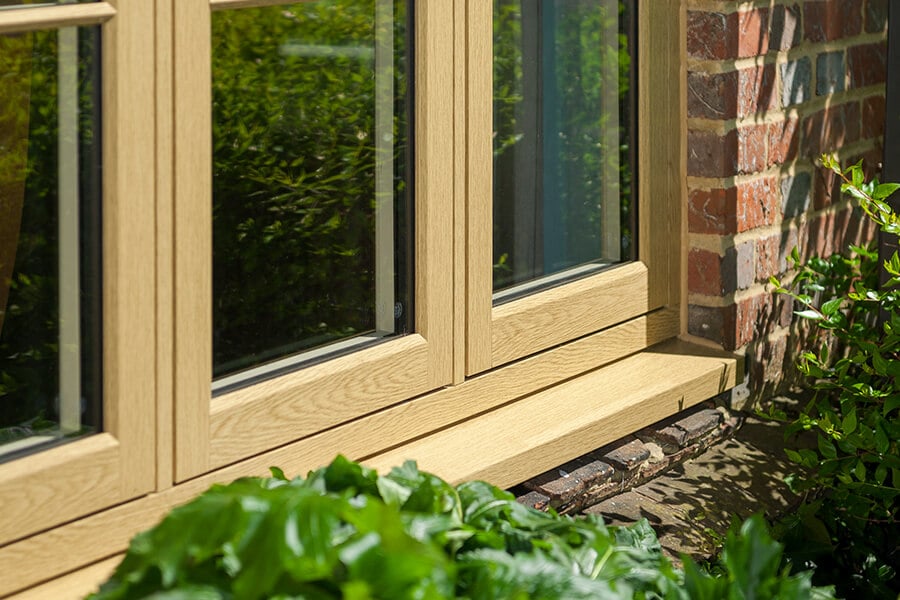 EcoMAX: The most sustainable glass on the market.
SEH BAC offers a range of high-quality and efficient windows and doors that are not only robust and durable but also environmentally friendly. As part of our commitment to sustainability, all our products come equipped with EcoMAX Glass™ as standard. EcoMAX is the most sustainable glass on the market. This glass is produced using the most recycled products of any manufacturer in the country, and it's almost 100% biodegradable.  
In addition, for every window installed with EcoMAX, we plant a tree, contributing to our efforts to create a more sustainable future. By choosing SEH BAC, you can be sure that you are investing in products that are both economically and environmentally responsible, without compromising on quality.
A rated energy-efficient double glazing
EcoMAX is not only eco-friendly, but it also provides high performance that is comparable to any other A rated glass. The strong double-glazed construction of EcoMAX Glass™ is designed to withstand the harsh weather conditions that we commonly see in the UK, ensuring that your home remains thermally efficient and at an optimum temperature throughout the year. With EcoMAX Glass™, you can rest easy knowing that heat will not escape from your home, and cold air won't creep in. Also, the double glazing provides an extra layer of strength and security, ensuring your home remains safe for you and your family.  
We are so sure of its quality that we confidently offer a 10-year warranty on all our windows using EcoMAX Glass™. If you are looking for an affordable, energy-efficient and eco-friendly option suitable for any home across the UK, then opting for SEHBAC EcoMAX windows or doors will be a great choice.
What is Comfort Glass?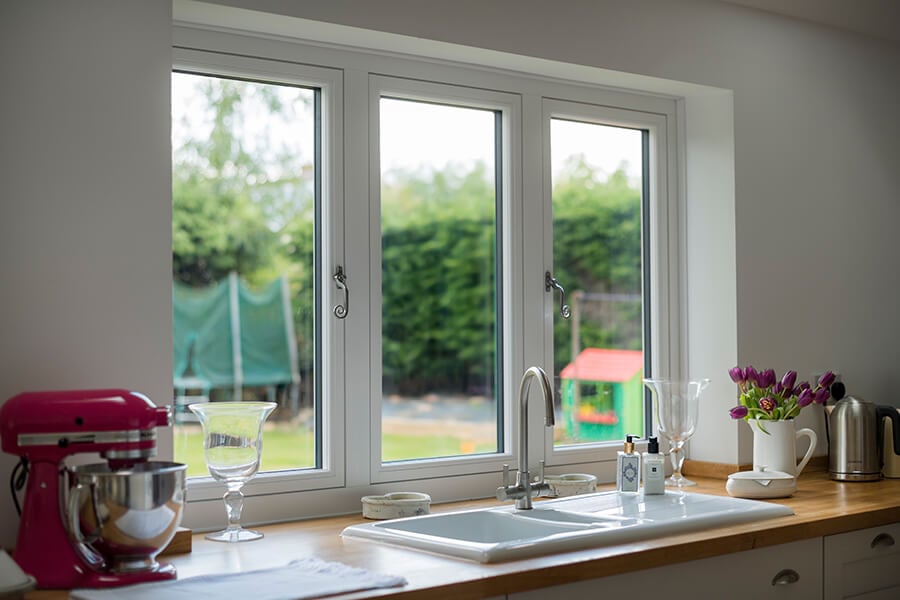 Here at SEHBAC, all our customers receive high-performance EcoMAX Glass™ as standard in their new windows or doors. But of course, we don't just stop there! We offer our customers the opportunity to upgrade further to Comfort Glass for the ultimate in energy-efficient windows. 
Comfort Glass: More energy efficient and more secure
Comfort Glass is more energy efficient, more secure, and offers greater noise reduction than double or triple-glazing. This innovative glass features a laminated layer, a specifically engineered low-emissivity (low-E) coating, and inert argon gas between the panes of glass to minimise solar heat gain and the transfer of heat to deliver unrivalled thermal performance. Together, these features work to prevent cold air from entering your home and keep the warmth from escaping during colder months but also prevent your living space from getting too hot in the direct summer sun too. Comfort Glass will help improve your home's overall energy rating and save you money on your energy bills. 
Protects against harmful UV rays
Additionally, Comfort Glass blocks up to 56% internal heat loss and blocks 99% of harmful UV rays from coming in, protecting your furniture from fading caused by sun damage. This makes it ideal for sunny south or west-facing rooms that might be prone to overheating and sun damage on fabrics and furnishings. 
Excellent for noise reduction
But the benefits don't stop there. The thick and strong materials used in its construction make it an excellent solution for eradicating noise pollution, making it ideal for those who live in built-up or busy areas. And, thanks to the robust nature of the laminated layer used in Comfort Glass, you can rest assured you are protected from break-ins too. 
So, upgrade to this clever alternative to triple glazing today and experience the ultimate combination of energy efficiency and noise reduction, all while enjoying a more comfortable and cosy home.   
Is EcoMAX or Comfort Glass better?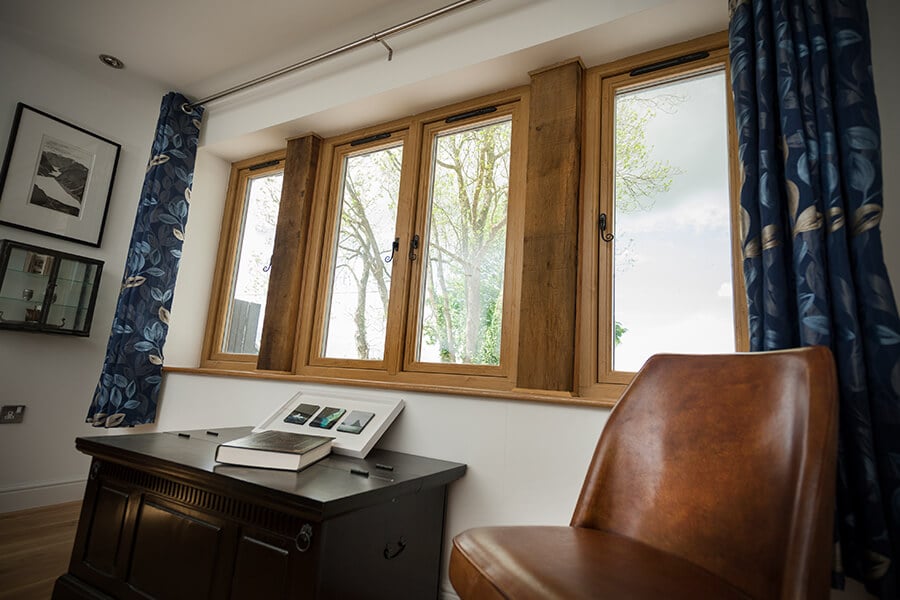 Both EcoMAX and Comfort Glass are high-quality and high-performance choices for your windows and doors. Which type of glass is better really comes down to what specifications are most important to you.   
If you are looking for affordable glass that offers great thermal efficiency, durability and is eco-friendly, then EcoMAX glass will be an excellent choice for you. It provides superb insulation and energy efficiency, making it a cost-effective and sustainable solution for your home.  
However, if you are looking for something with long-lasting strength, break-in resistance, optimal noise reduction and superior energy efficiency, then opting for Comfort Glass for your windows and doors will be the most suitable option for you. Its construction and unique features make it ideal for double-glazed windows and is a surefire way to improve the energy efficiency of your home 
Ultimately, the choice between EcoMAX and Comfort Glass comes down to your individual needs and preferences. Our team of experts is always on hand to help you choose the perfect glass solution for you, so feel free to contact us today!