Back to news
Our window heat retention technology explained!
29 September 2020 |Advice & Guidance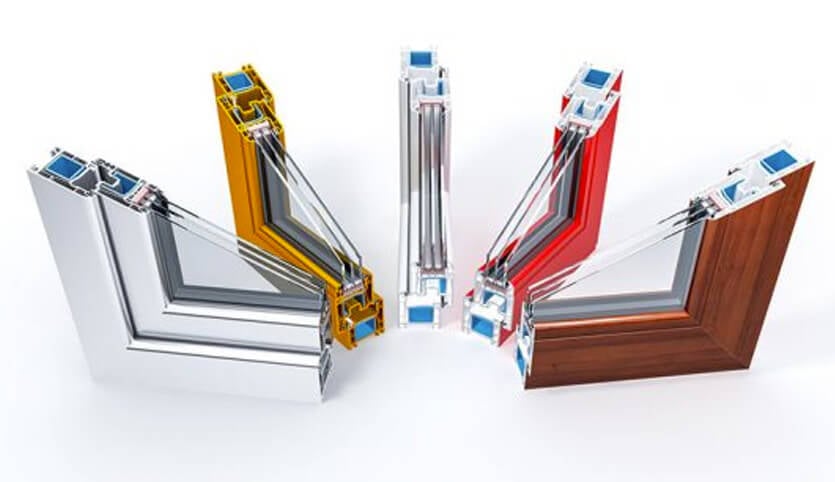 With imminent help coming for over 600,000 homeowners and landlords in the form of the Green Homes Grant, as well the UK's net zero emissions target set for 2050, more and more households across the South East are taking a real interest in their home's energy efficiency levels – specifically windows. A typical house loses around 10% of its heat in and around the windows and, in some cases, inefficient windows can be responsible for up to 40% of wasted energy! Increasing natural light, eliminating drafts, reducing bills, and even increasing property value, repairing or replacing inefficient window frames is an investment that just keeps on giving.
Stop losing crucial heat and funds and do your bit for the planet by getting clued up on the latest window heat retention technology! Here are a few essentials to get you started.
Need-to-know window heat retention technology explained!
Multi-chambered window profiles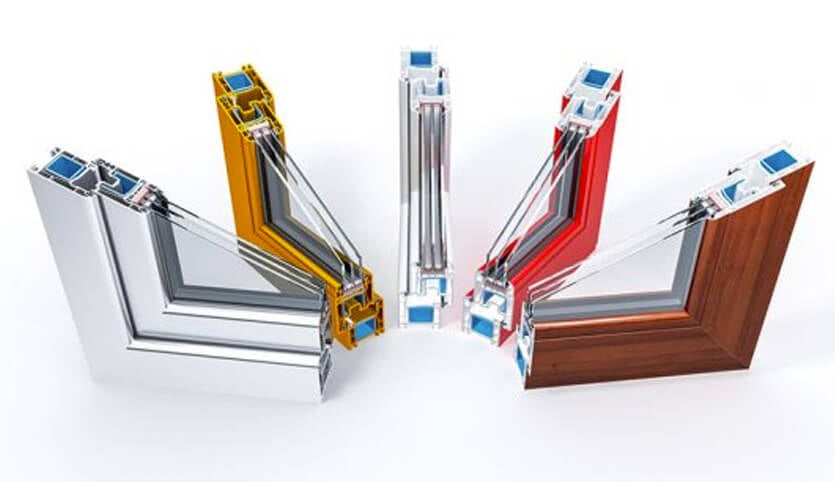 Windows that feature multi-chambered profiles boast higher thermal efficient qualities, thanks to intricate symmetrical chambers within the window profile. These chambers break up currents of cold air and lock in pockets of warm air to keep homes at a pleasant temperature, for longer. This innovative multi-chambered structure also strengthens the window, allowing for larger panes of glass that effectively retain more heat.
For complete peace of mind, all SEHBAC uPVC window styles comprise of high-performance multi-chambered profiles.
Double glazing and comfort glass consists of two or panes of energy-efficient toughened glass, surrounded by a layer of argon gas. Argon gas is inserted between the panes of glass in a window or door to increase its energy efficiency since argon has 34% lower thermal conductivity than air.
Tinted glass can be utilised in several ways, including reducing glare and increasing privacy, solar control, and UV protection. Available in blue, grey, bronze, or green, quality window tints reduce the amount of light transmitted by absorbing some of the solar energy, depending on the shade and the tint percentage chosen – ranging from 10% up to 90%.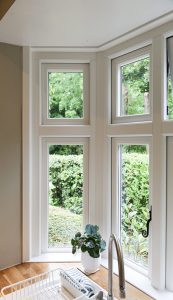 Also known as solar-control glass, low-emissivity glass is a very thin (almost undetectable) metallic coating applied to modern windows that allows the sun's heat to enter the space and then reflects it back into the room, without limiting the visual quality of the window. Primarily reducing heating demand and energy bills, low e-glass helps to block infrared light from penetrating the glass from the outside, as well as conserving the quality of valuable soft furnishings and fabrics by reducing damaging ultraviolet rays (UV). Used within double glazed and comfort glass windows, low-e glass can be utilised in conservation-friendly secondary glazing too.
At SEHBAC, we use soft-coat low-e glass as it's the most effective at reflecting heat energy.
Positioned around the inside edge of the glass, warm edge spacer bars are used to keep double glazing or comfort glass window panes apart. This proactively reduces heat transfer and external noise, as well as preventing condensation from forming on your windows. The term 'warm edge' is used because foam spacer bars are up to 940% less conductive than outdated, highly conductive aluminium spacer bars.
Utilising one of the UK's leading independent insulated glazed unit manufacturers, sealed units from SEHBAC feature high quality foam spacer bar technology for optimum performance.
Polyamide thermal break barriers
Polyamide thermal breaks are plastic barriers placed between the inner and outer frame of high-quality aluminium windows or doors to make them more energy efficient, by minimising the heat transfer of cold elements.
You will be pleased to learn that all SEHBAC aluminium windows are fitted with high performance thermal break barriers as standard.
Aerogel window insulation
Used to insulate space shuttles and spacesuits, Aerogel has the lowest thermal conductivity of any known solid material in the world. The most energy efficient windows incorporate Aerogel insulation into innovative thermal break barriers for additional energy efficient capabilities. Able to increase a window's insulation by up to 67% with a single 10mm Aerogel infill, the highest window energy ratings are within reach with Aerogel windows.
What style of window is most energy efficient?
Picture windows (windows that cannot be opened) are the most energy efficient style of window. The most energy efficient window that can be opened is the casement window, as it features super-airtight seals on all four sides of the frame. Designed to tightly close shut, casement window seals can actually get tighter with strong winds. This sought-after, thermally sound feature makes casement windows the most popular window style around.
Serving a variety of property styles in the South East, SEHBAC casement windows are available in high-performance aluminium, and uPVC.
A+ energy rated double glazing or comfort glass windows for South East homes
A quick browse through our online gallery will reveal why our window products are the absolute best on the market. For more 'need-to-know' glazing terms, please visit our comprehensive online glossary or contact us to discuss your requirements further.