Back to news
All Weather Roofline
16 February 2016 |Advice & Guidance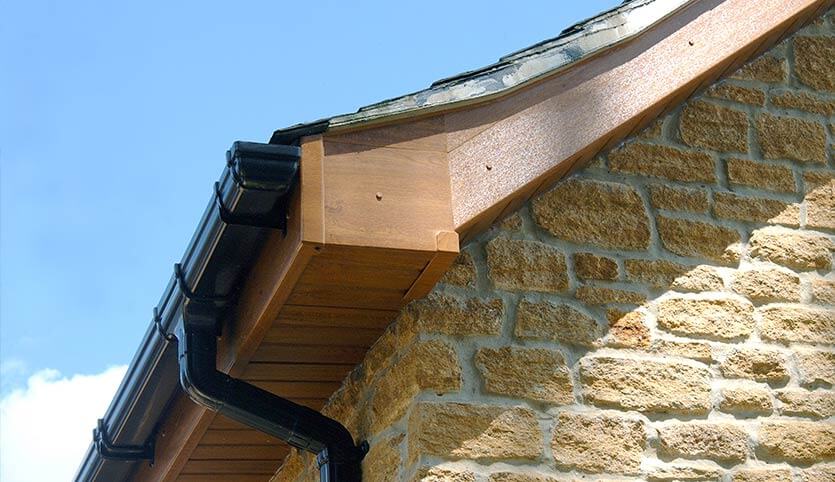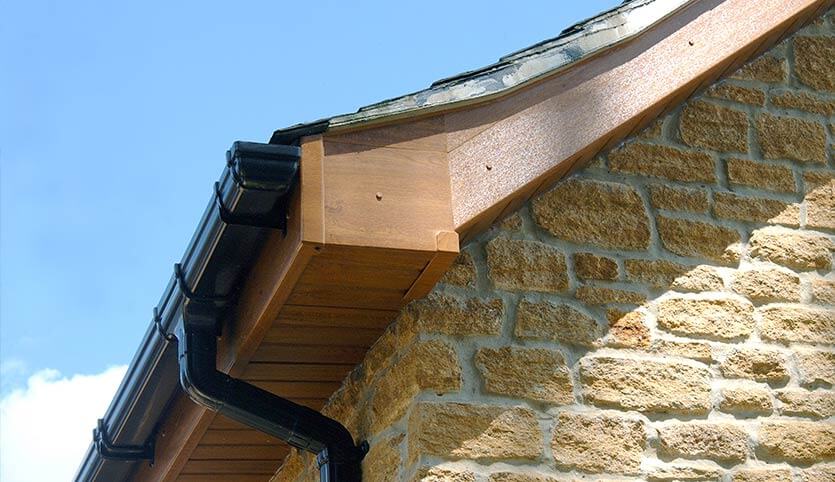 With British weather as unpredictable as it is, homes need effective roofline and drainage to ensure their home is protected.
This winter we've had a deluge of storms hitting the British Isles – with wind and rain in full force.
This can put your home at risk without effective drainage – as if water is not effectively diverted from your home it can cause damp, leaks and rot – damaging your home for good.
The best way to ensure your home is protected from damage and leaks is by investing in all weather roofline, made from UPVC – which is affordable, looks great and requires much less maintenance.
Older, unchanged homes can often have roofline made from wood which can decay significantly over the years and need constant maintenance.
Investing in a new roofline system can give you peace of mind about the safety and stability of your home and less time trying to clear them out.
We're able to replace your entire roofline system to UPVC including roofline, soffits, fascias, bargeboards, guttering and cladding.
As well as protecting your home from damage, replacing your roofline can also improve the appearance of your home – replacing rotting damaged wood and metal with UPVC in sleek colours that will stand the test of time.
Our all-weather roofline is resilient and reliable – giving you the knowledge your home is up to the challenge of battling this unpredictable weather and in the UK, this is something we battle all the time.
To keep your guttering working at its best, be sure to make the most of any calmer periods in weather by safely checking for blockages and clearing leaves and debris to allow water to run freely away from your home. You can read all our tips for clearing your guttering in our earlier blog – troubleshooting all your gutter clearing problems.
With our all-weather roofline your home is protected whether you have plain roof tiles or interlocking pan tiles – all with the objective of allowing rain to run into your gutter, not the roof and preventing birds and vermin entering your home the same way.
Protect your home and invest in a reliable roofline system now instead of getting caught out further down the line with expensive damage. Our all-weather UPVC roofline allows you to relax in the knowledge your home in safe and structurally sound when the stormy weather hits.
As winter continues, it's time to prepare your home and invest in a roofline system that is capable of protecting your home. With the famous British weather likely to grace us with rain through spring, summer and autumn as well, your new roofline will be working all year to keep your home free of leaks and rot.
With design and options to suit all types of homes, call our experts to find out how you can enjoy affordable and effective roofline that stands the test of time and is bespoke to you and your home. We're only too happy to answer any questions you may have.