Back to news
Are aluminium windows energy-efficient?
24 February 2022 |Advice & Guidance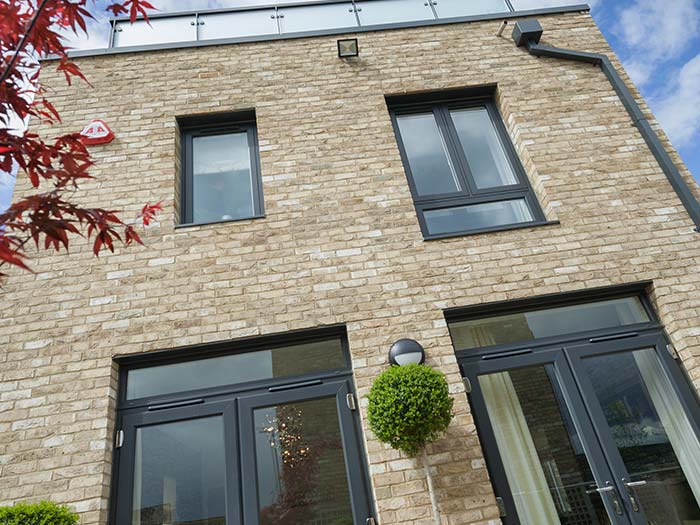 It's an inescapable fact that homes across the South East are losing up to 40% of their heat through inefficient windows. Furthermore, the latest English Housing Survey indicates that in 2020, 87% of homes in England had full double glazing. Although this is up from 74% of homes in 2010, this means there are still millions of homes out there bearing the brunt of inefficient single glazing; compromised security, condensation, higher energy bills, to name but a few.
Replacing draughty windows can reduce the average energy bill by around £110 per year. So, if your windows aren't performing as well as they should, or are over 20 years old, it's likely your next thought will be whether you should replace them with the same frame material or opt for something different… Have you considered aluminium?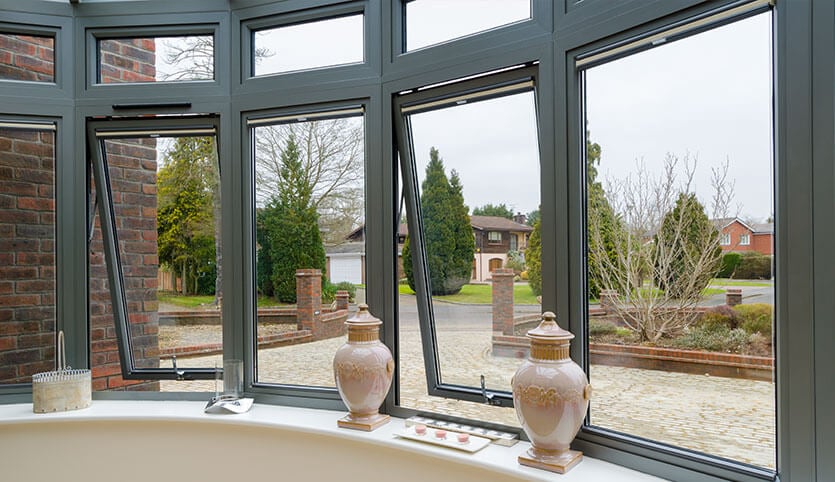 Is it worth getting aluminium windows?
Strong, adaptable, low maintenance, and aesthetically striking, modern aluminium windows outperform many other window materials in terms of efficiency too – especially if they're paired with advanced Comfort Glass. Thanks to the unique combination of advanced manufacturing and cutting-edge thermal break technology, aluminium windows can achieve the highest energy ratings and some of the lowest U-values around with ease.
Are old aluminium windows energy efficient?
For decades, aluminium windows have been considered one of the least efficient home improvement options. This is because old aluminium windows contracted and expanded in the sun's heat. In turn, this would cause damage to the window seals and cause condensation, as well as make them break away from the glass.
High quality aluminium windows (like ours) have eliminated this age-old issue thanks to the inclusion of plastic thermal break barriers placed between the inner and outer frame. Plastic is much less conductive than aluminium, so these small but mighty barriers actively prevent heat from escaping, considerably minimise heat loss, and reduce your home's carbon footprint.
Do your aluminium window products comply with Building Regulation changes?
As part of the Future Homes Standard, Building Regulation changes are due to come into effect from 15th June 2022 in England. These will see a revision of Parts L (fuel and power) and F (ventilation) of the Building Regulations, to tighten minimum energy rating standards for windows and doors.
This has caused worry within the home improvement industry that aluminium windows and doors could fall short of the changes. The new minimum energy standard for windows is 1.4 W/m²K, or Window Energy Rating Band B, and for doors it is 1.4, or Doorset Energy Rating Band C. Our range of advanced aluminium windows can attain A+ energy ratings, the top grade available, and impressively low U-values of just 0.9. So, there's no need to worry about SEHBAC products ever falling short of future building regulation changes.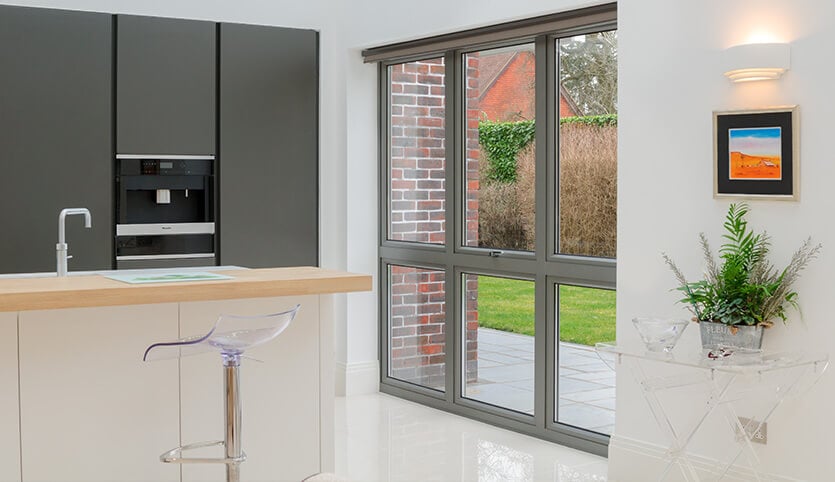 High performance aluminium windows in Essex, Suffolk, Hertfordshire & Surrey
No matter whether your home is traditionally styled or modern, slender aluminium windows will notably enhance your home's insulative qualities and could save significant amounts on your energy bills in the process. For the most energy efficient home improvements around, visit your nearest SEH showroom, get in touch online, or give us a call on 0800 666 444.